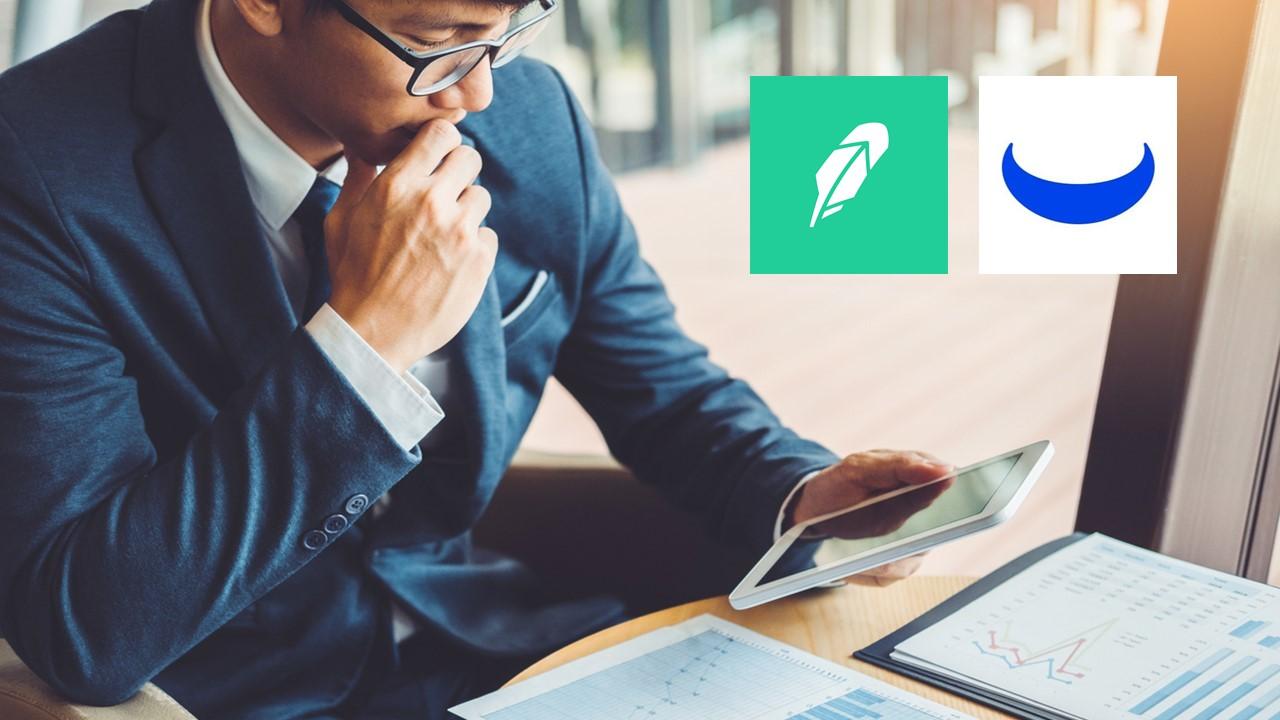 Robinhood Versus Webull — Comparing Trading Apps
By Ambrish Shah

Dec. 10 2020, Published 2:22 p.m. ET
With the surge in stock trading apps, consumers are only a few clicks away from participating in the stock market. Between Robinhood and Webull, two of the largest online stock trading platforms, which one is better?
Article continues below advertisement
Robinhood and Webull are relative newcomers in the brokerage industry. However, they have cemented their place in the market due to no minimum accounts and commission-free trading. StockBrokers.com ranked Webull higher than Robinhood. The website said that Webull provides a unique community experience and simple trading platforms that will satisfy Millennial investors.
For traders, Webull lacks the trading tools and features to compete with market leaders that also provide commission-free stock and ETF trades. 
Article continues below advertisement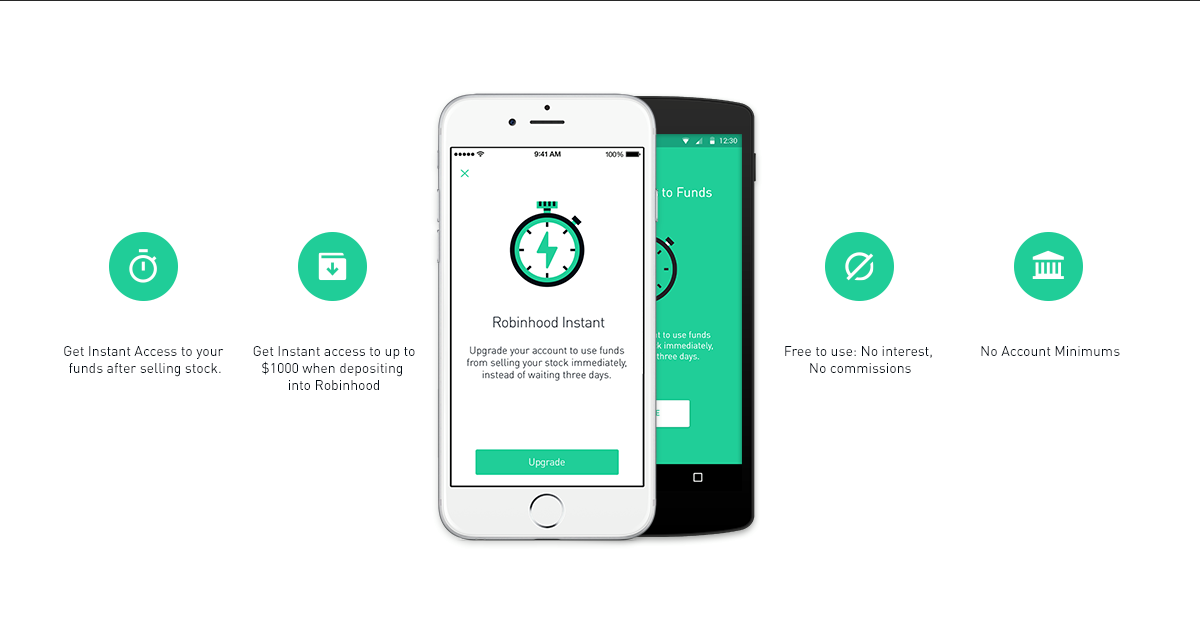 How much do Robinhood and Webull cost?
Webull doesn't have any commissions or fees on any stock or ETF trade. You will only pay the spread and SEC transaction cost, which are fractions of a penny. The margin rate at Webull starts at 6.99 percent for up to $25,000. You can transfer money in and out of your account without any additional fees using ACH. However, domestic wire transfers cost $25 per withdrawal and $8 per deposit. International wire fees are $45 per withdrawal and $12.50 per deposit.
Article continues below advertisement
Robinhood also offers commission-free trading including options and cryptocurrency trades. Margin is available through Robinhood Gold, but at a monthly fee of $5. The initial $1,000 of margin can be borrowed interest-free. The margin rates are 5 percent after $1,000. Robinhood allows only ACH transfers to fund your account. As a result, no fees ever apply on withdrawals or deposits.
Which offers more choice to investors: Robinhood and Webull?
Webull offers commission-free stock, options, and ETF trading, but no mutual funds. Customers can place the market and limit orders plus bracket orders that involve a take-profit mark and a stop loss. Webull also offers short-selling of certain stocks.
Robinhood offers a wider selection of asset classes. Stocks and options are available commission-free as well as ETFs and cryptocurrencies. However, Robinhood doesn't allow short-selling of stocks. Orders types are restricted to limit, market, and stop-limit.
Article continues below advertisement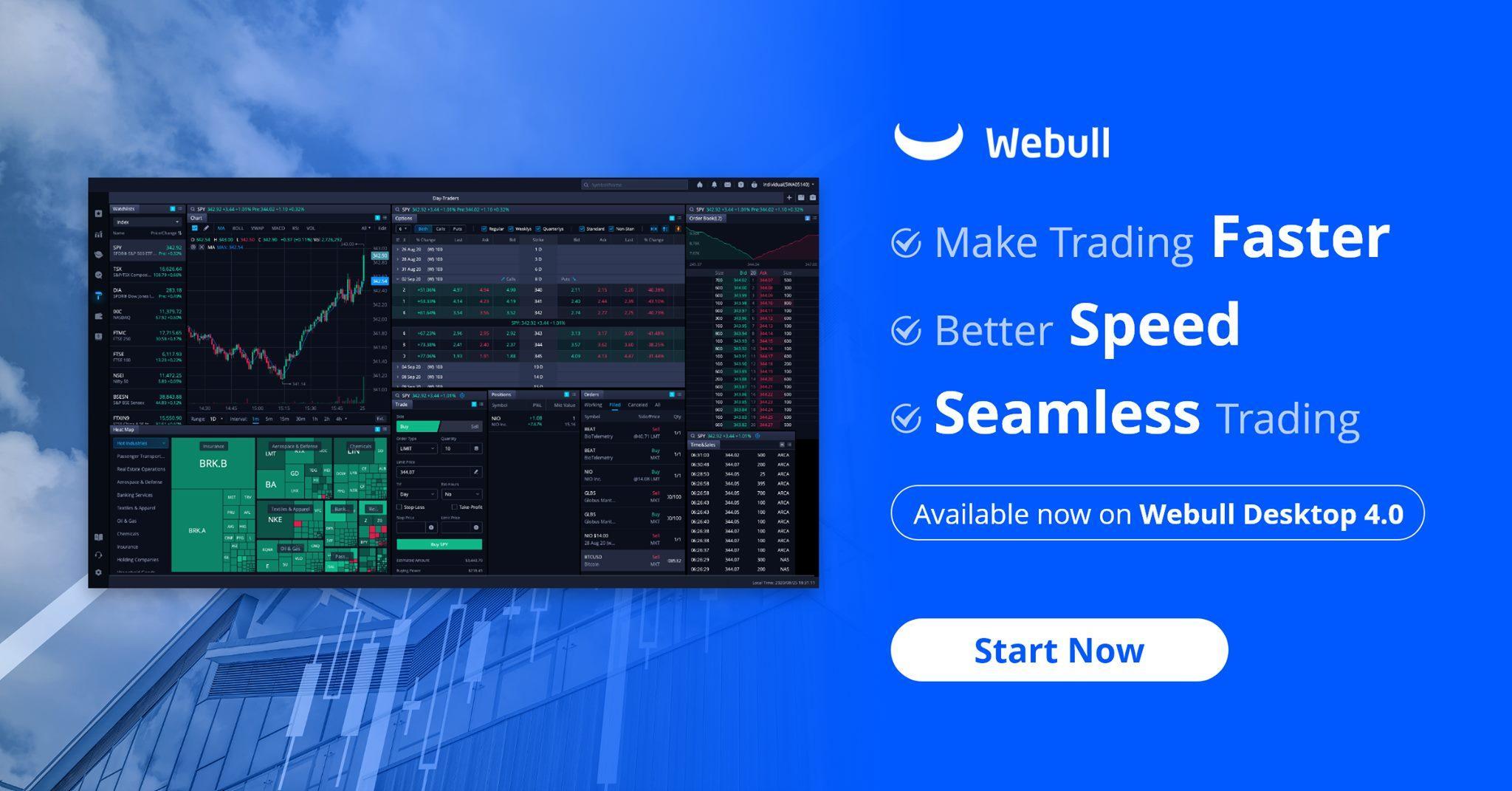 Are Robinhood's and Webull's trading platforms and tools easy to use?
Robinhood is one of the best trading apps for inexperienced investors. Its interface takes no time at all to learn. Robinhood Instant accounts can add funds for investing without any delay. However, investors can't stage orders or trade directly from charts. Robinhood's portfolio analysis tools are kind of restricted, but investors can view their buying power, margin information, dividend history, unrealized gains and losses, the total portfolio value, and tax reports.
Article continues below advertisement
Investors will need time to get used to Webull's trading app because there are many things to discover. The technical trading tools can be intimidating to inexperienced traders, so be prepared to learn. After you are familiar with Webull, you can navigate between your account balance, watchlists, research articles, and charts.
Do Robinhood and Webull offer banking services?
Online banking is useful for investors and some brokerages do offer banking services to customers. Debit cards are available to Robinhood customers, while Webull doesn't offer online banking services.
Robinhood and Webull are both safe to use. They are both registered broker-dealers. Customers' accounts are SPIC protected like larger brokers such as TD Ameritrade and Charles Schwab.