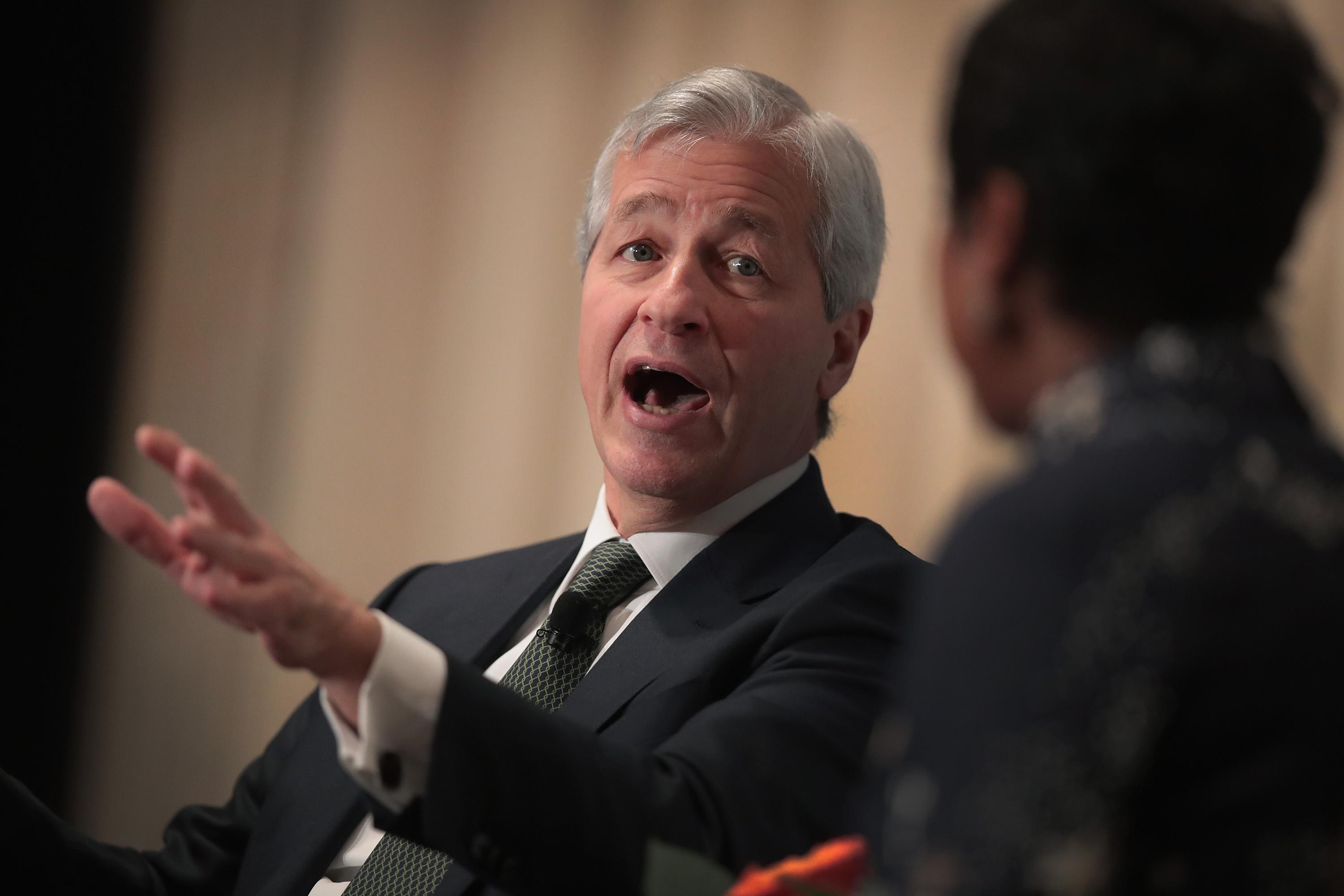 Why JPMorgan Put Political Donations on Hold for 6 Months
By Rachel Curry

Jan. 11 2021, Published 10:11 a.m. ET
It has only been a few days since the deadly riot occurred in the U.S. Capitol building on Jan. 6. However, financial organizations are already reconfiguring their political tactics. JPMorgan Chase & Co. is one of those companies.
Article continues below advertisement
With political donations on the backburner, it's clear that JPMorgan is trying to stay out of controversy's way by any stretch.
JPMorgan Chase and corporate peers halt political donations
JPMorgan is joined by Goldman Sachs, Citigroup, and Morgan Stanley, although each organization has placed different rules on their pauses. For example, Morgan Stanley won't donate to Congress members who oppose the certified election of President-elect Joe Biden. Meanwhile, Citigroup is suspending lawmaker PAC donations during the first quarter of 2021.
Article continues below advertisement
JPMorgan's pause on political contributions extends beyond party lines. Historically, the corporation has aligned closer to the Republican motif, most notably during Trump's presidency.
While JPMorgan has set a six-month limit, it's possible that the company might extend the timeline depending on future circumstances.
Article continues below advertisement
JPMorgan CEO has supported Trump in more ways than one
JPMorgan Chase CEO Jamie Dimon is a member of President Trump's Business Council. Dimon also donated at least $500,000 to Trump's inaugural committee.
Dimon isn't the only employee at JPMorgan who has supported Trump throughout his campaign and presidency. Also, President Trump isn't the only one receiving funding.
Article continues below advertisement
In 2019, protesters chanted outside of JPMorgan's N.Y. office. At the time, the company funded private prison companies. Activists convinced JPMorgan to rethink its strategy. The issue was especially relevant to immigrant activists, who responded by forming the organization Backers of Hate. While private prisons only account for nine percent of the nation's overall prison population, they house about 75 percent of immigrant detainees. Since then, the company has removed private prisons from its list of serviced sectors.
JPMorgan's PAC donations are red-leaning
Political action committees, or PACs, are a way for companies to donate money to political candidates without having to adhere to regulations banning direct contribution.
Article continues below advertisement
In recent years, JPMorgan has leaned more toward the Republican side in its donations. According to Open Secrets, the company raised a total of $1,066,586 from 2019–2020 with 57.72 percent of that going toward Republican PACs.
The company has 877 large contributions (meaning any value above $200) in the past year. Names like Dimon, Mary Erdoes (CEO of JPMorgan Asset & Wealth Management), and Douglas Petno (CEO of JPMorgan Commercial Banking) are on the docket.
Article continues below advertisement
Dimon is widely known for his outspoken tendencies. In 2019, he told a moderator at a JPMorgan event that he could beat Trump. He said, "By the way, this wealthy New Yorker actually earned his money. It wasn't a gift from daddy." Despite Dimon's feelings, he continued to support Trump — until JPMorgan's corporate-wide political donation halt. 
Peter Scher, JPMorgan's head of corporate responsibility, told CNBC, "The focus of business leaders, political leaders, civic leaders right now should be on governing and getting help to those who desperately need it most right now. There will be plenty of time for campaigning later."