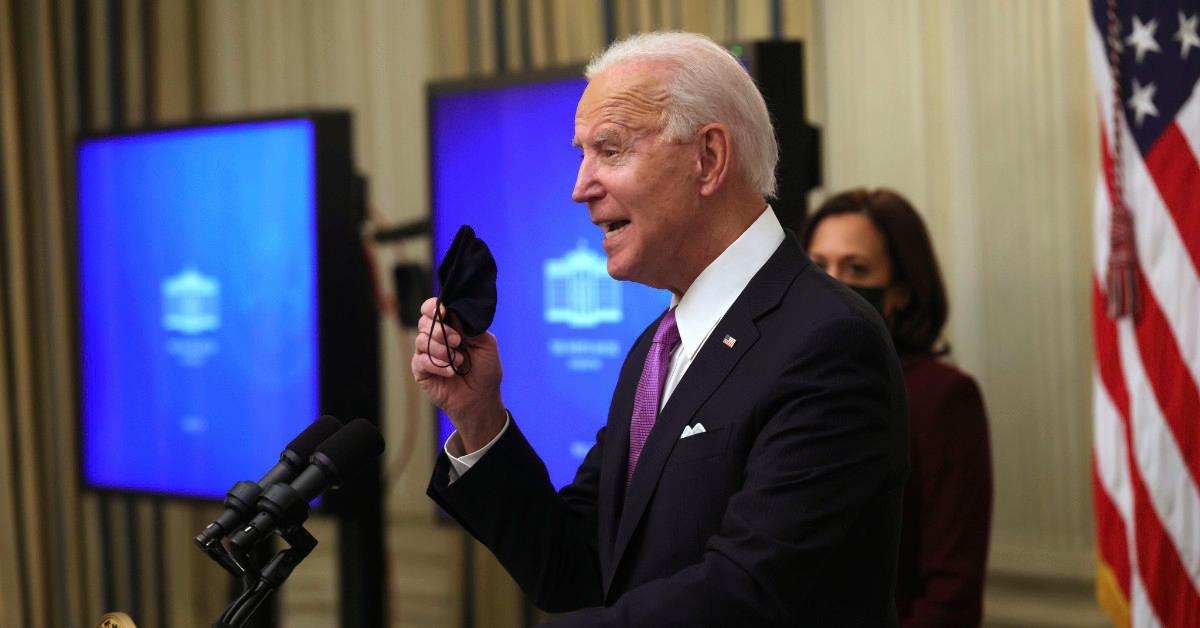 Biden Considering Student Loan Debt Cancellation, Perhaps Through an Executive Order
By Dan Clarendon

Feb. 13 2021, Updated 9:00 a.m. ET
A group of 100 student loan borrowers have stopped making payments on their student loan debts, hoping that President Joe Biden is going to forgive student loans.
Article continues below advertisement
Sanders Fabares realized recently that he and his wife still owed $80k on their $90k student loans, even after years of loan payments. "I started trying to understand what we were doing wrong," Fabares, 41, tells CNBC. "I remember thinking, it's unsustainable. We need to re-think this system and try for something else."
So Fabares joined the Biden Jubilee 100, a group of 100 student debt strikers that The Debt Collective organized in hopes of pressuring Biden to cancel all student loan debt. And the president, who seems to be considering an executive action to do just that, is also facing mounting pressure from Democratic colleagues.
Article continues below advertisement
The Biden administration is "reviewing" next steps toward student debt cancellation.
On Inauguration Day, Biden extended a federal student loan payment pause until September 2021. And on Feb. 4, White House Press Secretary Jen Psaki tweeted that Biden "continues to support the cancelling of student debt to bring relief to students and families" and "would welcome the opportunity to sign a bill sent to him by Congress."
Psaki added that the Biden administration "is reviewing whether there are any steps he can take through executive action."
Article continues below advertisement
That development marks a shift for Biden: The President previously expressed doubt about using an executive action to forgive student loan debt, and he urged Congress to pass legislation to cancel $10,000 in student debt for every borrower, according to The Wall Street Journal.
Other Democrats want Biden to cancel student debt, too.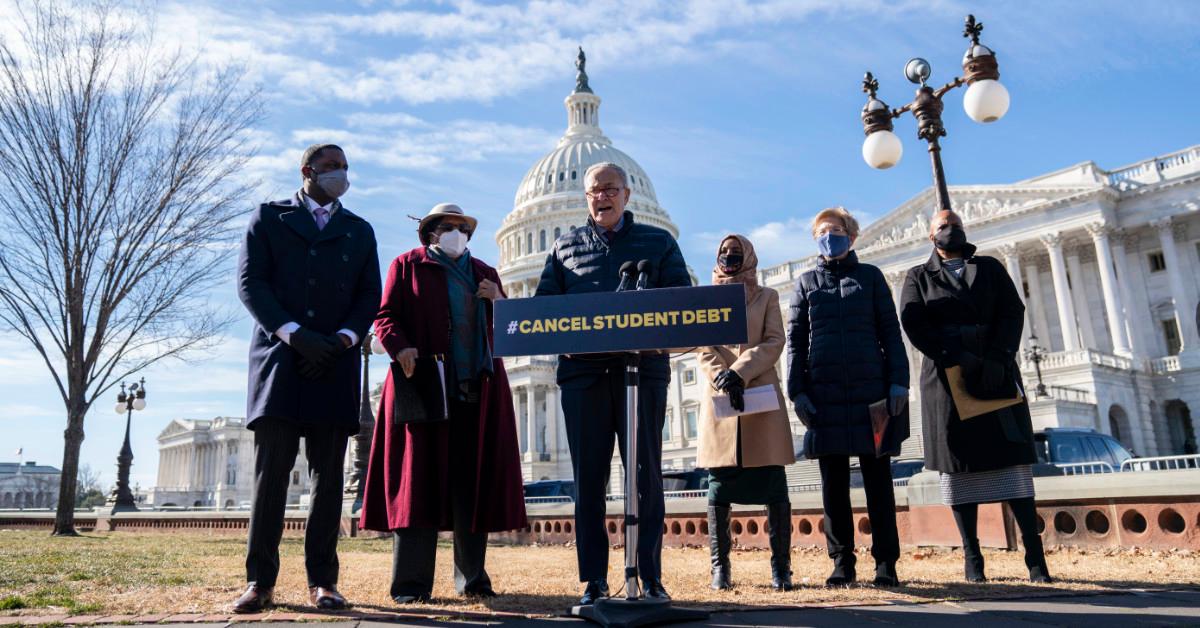 Earlier on Feb. 4, Senate Majority Leader Chuck Schumer urged Biden to eliminate $50,000 in student loan debt for every borrower.
Article continues below advertisement
"This debt holds people back from buying cars, from going on vacation, from starting families, from getting the job they want to get," Sen. Schumer said at a news conference, where he was joined by Sen. Elizabeth Warren (D-Mass), Rep. Ilhan Omar (D-Minn), Rep. Ayanna Pressley (D-Mass), Rep. Alma Adams (D-N.C.), and Rep. Mondaire Jones (D-N.Y.), according to The Wall Street Journal.
"It's a huge anchor on our entire economy," Schumer added. "And there's very little that the president could do with a flick of a pen that would boost our economy more than canceling $50,000 of student debt. … The bottom line is this is one of those things that the president can do on his own. Sen. Warren and I have researched this thoroughly."
Article continues below advertisement
Canceling student loan debt would help those impacted by the pandemic, an analyst says.
Alexis Goldstein, a senior policy analyst at Americans for Financial Reform, told CNBC in January 2021 that debt cancellation would have "a tremendous impact on those most impacted by the coronavirus pandemic: Black Americans, older borrowers, and recent graduates."
Black Americans already face a widening debt gap compared to white contemporaries: A recent Brookings report found that the Black-white student loan debt gap "more than triples" within a few years after graduation.
The total outstanding student loan balance in the United States is currently $1.7 trillion, up from around $500 billion in 2006, per CNBC.