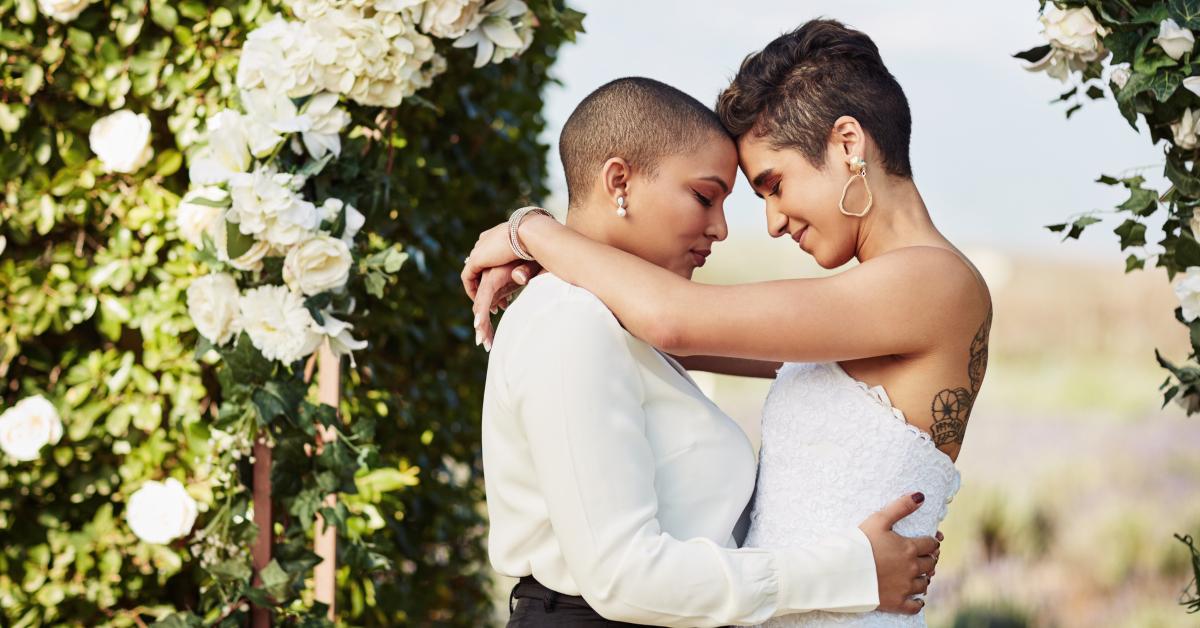 Your Big Day Doesn't Have to Put You in Debt: How to Save for a Wedding
When you look back at your wedding, you'll want to remember it as a beautiful occasion in which you and your partner started your married life surrounded by your loved ones. You won't want to think of it as a money pit that put your marriage in debt before it even began. So it's important to know how to save up for a wedding. With careful planning and sensible choices, weddings can actually be affordable—there's no need to burden yourselves with unnecessary anxiety when you say "I do."
Article continues below advertisement
How much does a wedding cost?
The average cost of a wedding in 2019 was $33,900, according to The Knot's 2019 Real Weddings Study, which captured data from more than 25,000 U.S. couples married between January 1 and December 31. That average varied by state: New Jersey had the most expensive weddings, with an average cost of $46,100, and Indiana had the cheapest weddings, with an average cost of $18,900. The Knot reports that the venue is the "biggest driver of ceremony/reception costs," usually taking up a third of the total bill.
The year prior, The Knot published a breakdown of average wedding costs: $2,382 for the ceremony site, $15,439 for the reception venue, $2,679 for the photographer, $1,297 for the rehearsal dinner, and $528 for the wedding cake.
Article continues below advertisement
NerdWallet notes, however, that some exorbitant weddings might be sending those averages skyward. "One $1 million wedding can bring up the average of thousands of $10,000 weddings," Jessica Bishop, founder of Budget Savvy Bride, tells the site. NerdWallet also offers suggestions for bringing your wedding cost down—like holding your wedding in the off-peak months of January or February, scheduling your wedding on a day of the week other than Saturday, picking a location outside metropolitan areas, and limiting the guest list.
Article continues below advertisement
How do you save for a wedding?
Few people get excited about budgeting, but that's what's often required while wedding planning. SoFi, for example, recommends sitting down with your soon-to-be spouse to set up a wedding-specific budget. Agree on how much to spend on each part of your special day, and on who will pay for what. It's also helpful to prioritize the possible expenses. For example, ask yourselves whether a photographer is a bigger priority than a wedding DJ. Do you want a lavish ceremony site, or would you rather spend more on the reception venue?
Once you have a wedding budget in mind, it's time to incorporate that financial goal into your everyday budget. If you're paying for your wedding as a couple, without help from relatives, The Knot recommends dividing the cost of your wedding by the number of months until your wedding date and trying to save that much money each month—even if it means forgoing your cable subscription or gym membership. "That's literally how simple planning [financially] for a wedding can be," FinishRich Media chairman David Bach told The Knot.
Article continues below advertisement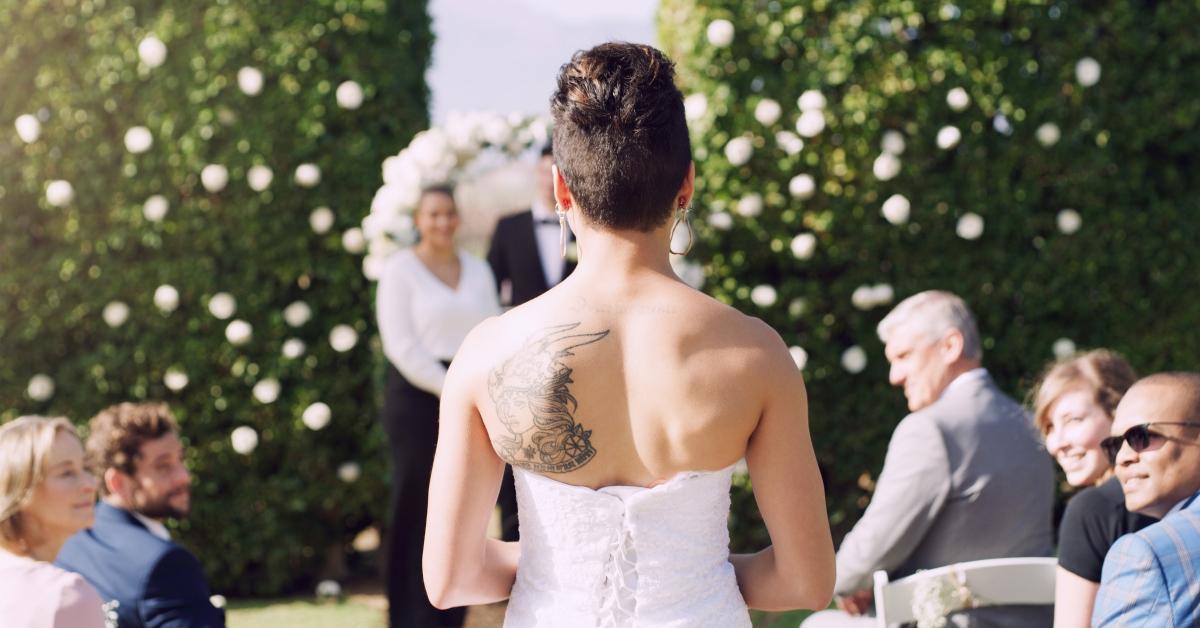 Obviously, many couples will find it tough to save up for, say, a $50,000 wedding in 12 months' time, unless they're able to cut down their monthly expenses by more than $4,000. To balance your savings plan in such a scenario, The Knot recommends making your wedding less expensive or scheduling it further in the future. Some couples use credit cards or personal loans to pay for their weddings, but Bach warns against spending money you won't have by the time you walk down the aisle.
"Going into marriage with debt for a one-day party is a huge mistake," he tells The Knot. "People start their lives in these huge financial holes and it's just a shame. It's smart to create a specific wedding account to put money into and then simply reverse the math to come up with your savings plan." Marital bliss, here you come!