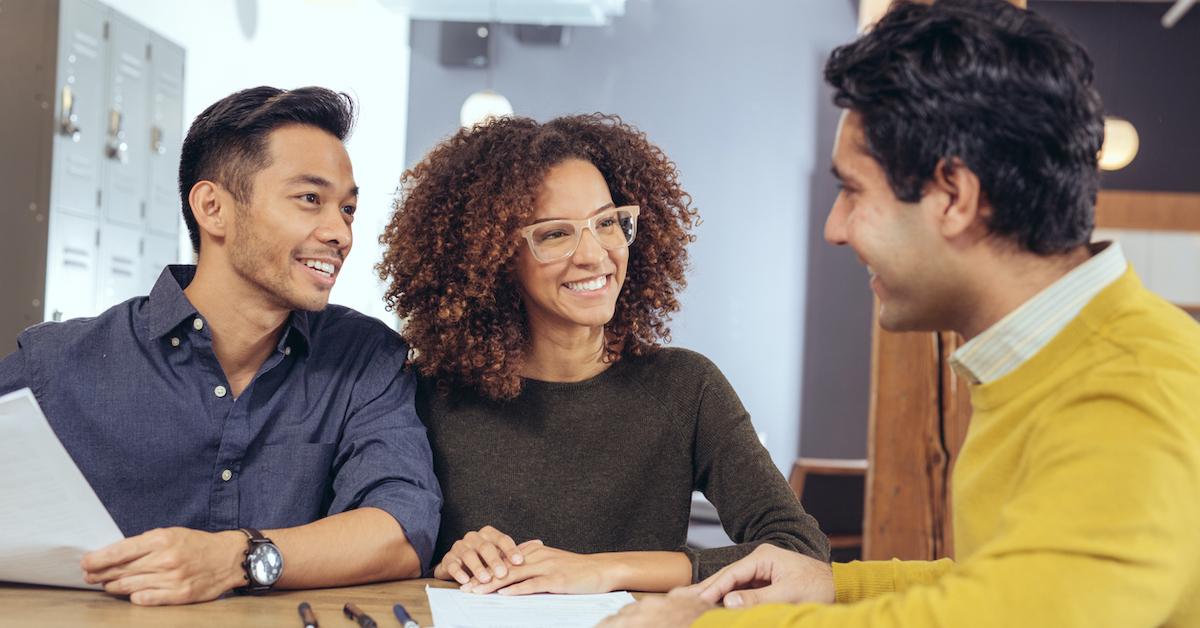 Refinancing Mortgage Rates: Does It Makes Sense for You?
By Mohit Oberoi, CFA

Nov. 20 2020, Updated 2:52 p.m. ET
If you're thinking of refinancing your mortgage, you're not alone. Many people are thinking along the same lines, and in recent weeks, mortgage refinance applications have exceeded those for new mortgages. Since rates have fallen this year, you may be wondering how to refinance your mortgage rate. 
Article continues below advertisement
Will mortgage rates go down in 2020?
Mortgage rates in the U.S. are near all-time lows. Last month, the average 30-year fixed mortgage rate fell below 3 percent for the first time ever. While rates have risen slightly over the last week, they should stay tepid for some time, given the Fed's dovish monetary policy. 
Article continues below advertisement
While rates may drop even further, that's not guaranteed. Even the best of fund managers can't predict markets or interest rates. However, online mortgage refinance calculators can help you understand your breakeven point and whether you should go for mortgage refinancing. 
How to refinance your mortgage rate
Refinancing a mortgage, which means that you take out a new mortgage to pay off your existing one, has two components—closing the existing loan and taking out a new mortgage. The process is very similar to that of a regular mortgage. To begin with, you should make note of your credit score. Then, you should shop around for the best rate. The process might also entail an appraisal of your house to determine its current market value.
Article continues below advertisement
There are several reasons you may be considering a mortgage refinance. These include:
To take advantage of the low rates we currently have. You may also be eligible for a lower rate if your credit score has improved since your first mortgage.
To either increase or decrease your loan term, or change your loan from a fixed rate to an adjustable rate (or vice versa).
To opt for a cash-out refinance, where you get the difference between the current estimated value of your house and the current mortgage balance. Of course, your monthly mortgage payout would increase with this.
Article continues below advertisement
As a general rule of thumb, you should refinance your mortgage if the difference between the current mortgage rate and the rate that you're paying is more than 0.5 percentage points. According to data compiled by Freddie Mac, average U.S. 30-year fixed mortgage rates peaked near 4.6 percent in November 2018, just when the Fed was raising rates. However, in 2019, the Fed reversed its tightening cycle, and in March this year, it made rates zero bound. 
Article continues below advertisement
Who has the lowest mortgage refinance rates?
Banks have a competitive structure for mortgage refinance rates. However, their rates vary based on tenure, your credit score and mortgage balance, and the property value and location. You can compare mortgage rates for your profile using an online calculator.
For instance, for ZIP code 94103, New American Funding has the lowest 30-year fixed mortgage rate, of 3.125 percent. This is based on a property value of $300,000 and a mortgage balance of $220,000. The rates hold true if your credit score is between 720 and 739. It's worth noting that the rates change if your profile changes.