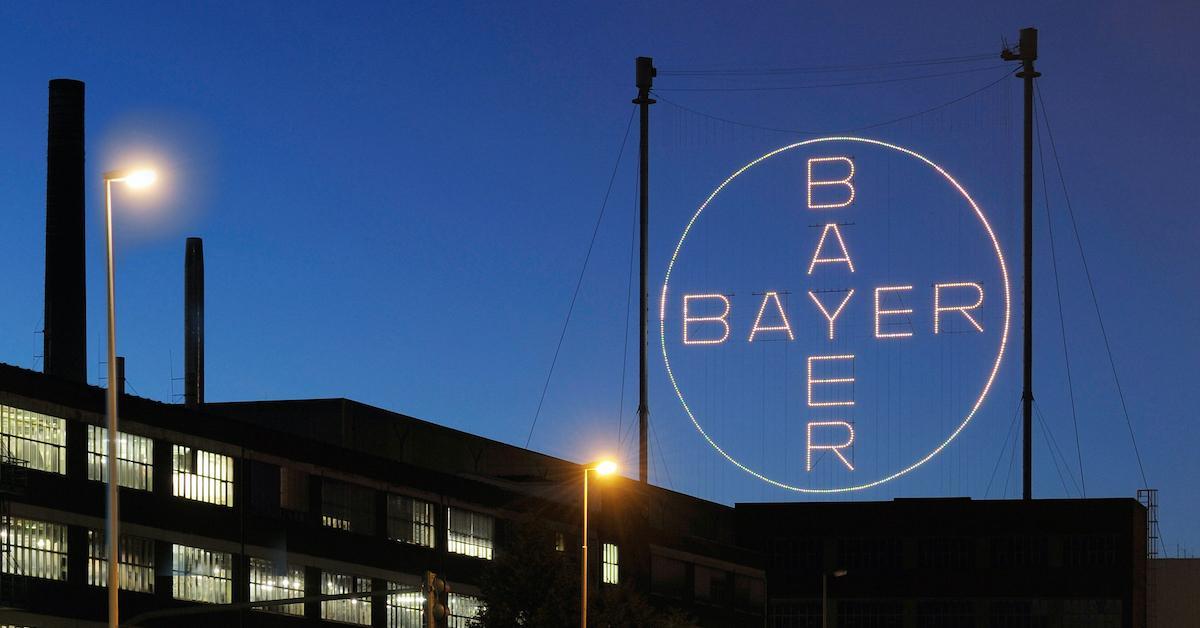 Bayer is Buying Asklepios BioPharmaceutical for up to $4 Billion
By Kori Williams

Oct. 26 2020, Updated 10:57 a.m. ET
German pharmaceutical company Bayer AG announced today it's buying the biopharmaceutical company Asklepios BioPharmaceutical, Inc. (AskBio) in a multibillion-dollar deal. Over the next five-plus years, Bayer will make payments toward the acquisition totaling $4 billion, according to a press release.
Article continues below advertisement
In accordance with the deal, Bayer will have full rights to AskBio's gene therapy program. Bayer will also gain a "broad intellectual property portfolio and an established contract development and manufacturing organization (CDMO)." This will help facilitate future deals for the company. 
Article continues below advertisement
To start with, Bayer has to make an upfront payment of $2 billion dollars for AskBio. Then, over the next five years, 75 percent of the remaining $2 billion will be paid with whatever is left over being paid at a later date. 
The news comes amid the announcement Bayer executive Mauricio Amore Ferreira has died.
The news of this acquisition comes at a rough time for Bayer. Mauricio Amore Ferreira, an executive of the company died on Friday. According to the St. Louis Dispatch-Post, he was in a car crash on Interstate I-270 two days prior and passed away from his injuries. 
Article continues below advertisement
Amore Ferreira, 47, was the Global Commercial Strategy & Deployment Lead. He was driving with two passengers when he collided with another car while attempting to change lanes. One of the passengers was reported to be seriously injured. 
Amore Ferreira worked for Bayer since 2018. 
Bayer acquired Monstanto in 2018, a gamble which has not paid off yet.
Amore Ferreira began working for Bayer after Bayer bought Monsanto. According to his LinkedIn, he kept his position in the deal but had worked for Monsanto for over 14 years. 
Article continues below advertisement
In this deal, Bayer paid $66 billion, according to NPR. Although the deal was originally announced in 2016, it wasn't finalized until 2018.  
The all-cash deal meant that the Monsanto's name was dropped from the company and Bayer became the biggest supplier of seeds and agricultural chemicals in the world. 
Article continues below advertisement
But the deal hasn't as lucrative as it may have seemed. The Wall Street Journal even called it "one of the worst corporate deals in recent memory."
Soon after the Bayer/Monsanto merger, Bayer lost a lawsuit concerning claims the weed killer Roundup is linked to an increase in cancer cases. This and more legal issues gave Bayer a bill of damage payments of more than $190 million. 
Article continues below advertisement
Bayer's Stock price has consistently been declining
Bayer trades in the U.S. on the OTC market under the ticker BAYRY and currently has a stock price of $12.69. The deal with AskBio isn't helping it so far. Just last month, the stock price was over $15. 
Bayer was also hit by the drop in prices brought on by the coronavirus. In May 2020, the stock went down to $12.79 while it was priced over $20 in February, according to Google Finance. 
Article continues below advertisement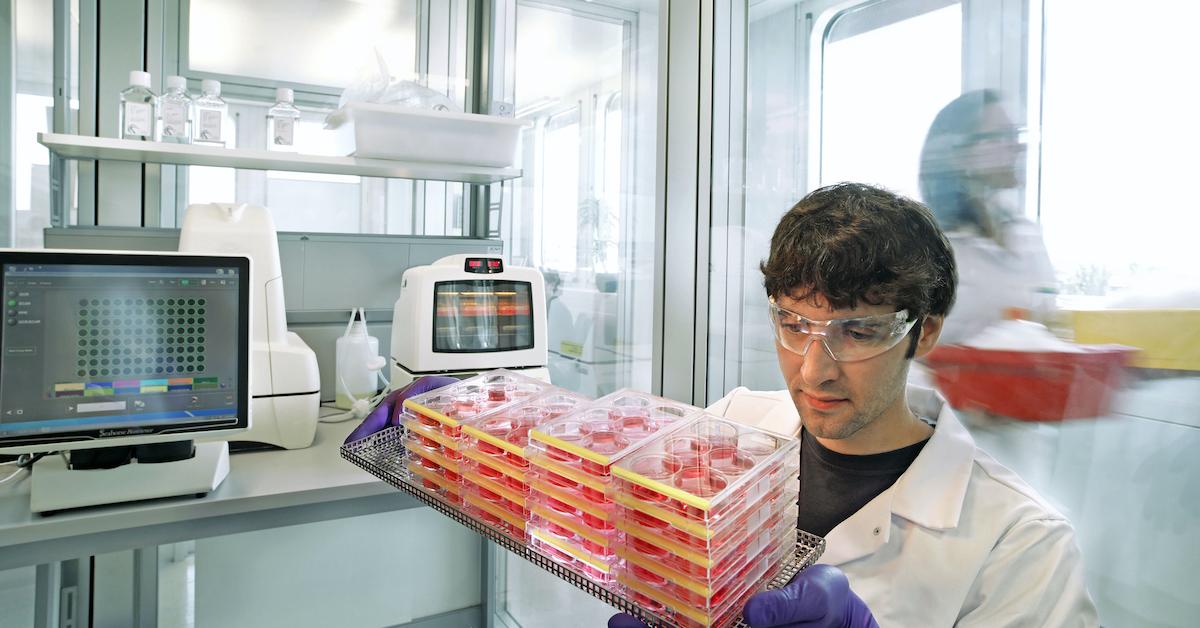 Bayer's stock did recover for a short time. It reached $20.54 in June, but it has been on a steady decline since then. 
In recent years, Bayer's best stock prices were in 2017 and 2018. From May 2017 to June 2018, the company had stocks worth over $30 consistently. This correlates with the Monsantos deal, but The Wall Street Journal reported last year that Bayer is now worth less than the $60+ it paid for the company.