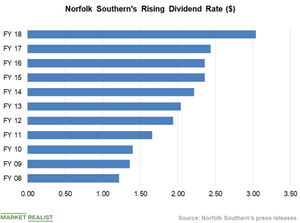 What the MORE Act Would Mean for the US
The US is one of the fastest-growing cannabis markets. However, cannabis is still off limits in the country and is listed as a Schedule I substance in the Controlled Substances Act of 1970. This listing means that the use and sale of cannabis are illegal under federal law. The most recent bill introduced to change this situation is the MORE Act. Here's all you need to know about MORE.
Article continues below advertisement
MORE's origin
US Senator Kamala Harris and Representative Jerry Nadler introduced the MORE (Marijuana Opportunity Reinvestment and Expungement) Act in July 2019. The bill aims to decriminalize and remove cannabis from the Schedule I substance list.
Earlier this year, Harris said, "Everyone — especially communities of color that have been disproportionately impacted by the War on Drugs — has a real opportunity to participate in this growing industry."
Provisions of the bill
In addition to removing cannabis from the Schedule I substance list, the bill will expunge low-level cannabis possession convictions. It will also authorize grants to communities of color in an attempt to reverse the damage inflicted on them due to cannabis criminalization. The legislation also forbids denying federal benefits such as housing to those convicted of cannabis-related offenses. It also states that marijuana possession or use will not have any negative impact on anyone's immigration status.
Article continues below advertisement
This bill also specifies provisions to collect a 5% tax on cannabis products to establish trust funds for different purposes. The trust funds will be used to create a Community Reinvestment Grant, a Cannabis Opportunity Grant, and an Equitable Licensing Grant. The bill would also set up a Cannabis Justice Office that would be liable for governing the grants.
The Community Reinvestment Grant would be used to fund services to assist people who've been incarcerated due to marijuana-related nonviolent offenses. The services include reentry, legal aid, job training, literacy programs, youth mentoring programs, and health education programs. The Cannabis Opportunity Grant would focus on supporting small businesses in the cannabis industry. The Equitable Licensing Grant would focus on minimizing barriers to obtaining cannabis licensing and employment.
Presidential candidates' views on marijuana
Cannabis has been a hot topic lately. Most major presidential candidates have expressed their opinions about legalizing cannabis and included those opinions in their political platforms. Bernie Sanders released his plans to legalize marijuana at the federal level a few months ago. He prepared a detailed plan to legalize the use and possession of marijuana, expunge marijuana-related crimes, and grant programs using funds from marijuana businesses.
Article continues below advertisement
Another famous presidential candidate, Joe Biden, still believes marijuana is a gateway drug. He doesn't think recreational cannabis should be legalized or decriminalized until there's more scientific evidence. Biden's views have sparked criticism among his peers. Washington Democrat Pramila Jayapal and Democratic presidential candidate Andrew Yang have expressed their support for marijuana legalization via tweets. California Senator Kamala Harris has also tweeted that marijuana isn't a gateway drug and expressed her support for legalization. Harris was a presidential candidate when she came up with the MORE Act, but she recently dropped out of the race due to a lack of funds.
Views on the MORE Act
Even though two-thirds of US states have legalized marijuana for medical purposes, cannabis is still illegal at the federal level. Currently, more Democrats support legalizing marijuana than Republicans or Independents. In a recent Gallup poll, 76% of Democrats and 68% of Independents showed their support for legalization at the federal level. However, the poll states that only 51% of Republicans support legalizing marijuana. For the More Act to pass in the Senate, the bill will need support from both parties. However, the Senate has a Republican majority led by Mitch McConnell. This recent attempt at cannabis reform remains unlikely to succeed, as McConnell has always opposed legalizing cannabis.
Article continues below advertisement
Apart from passing in the Senate, analysts believe the 5% tax on cannabis products might be a bigger problem. The US market's biggest hurdle is the black market, and the additional tax could increase the price gap in legal and illegal markets. Black market sales in some states such as California are four times higher than legal market sales. Illegal producers and sellers aren't subject to any state, federal, excise, or wholesale taxation. Avoiding taxation helps them price their products far cheaper than legal rates. As products in the legal market are already expensive, another layer of tax by the federal government will only make the legal avenue less attractive for customers.
Recent updates
The House Judiciary Committee approved the MORE Act on November 18, 2019. It passed with a historic 24-10 vote, with 22 Democrats and 2 Republicans supporting it.
House Judiciary Committee Chair Nadler said, "For far too long, we have treated marijuana as a
criminal justice
problem instead of a matter of personal choice and public health. Whatever one's views on the use of marijuana for recreational or medicinal purposes, arresting, prosecuting and incarcerating users at the federal level is unwise and unjust."
What's next for the MORE Act?
The MORE Act will now proceed to the House. The bill has a good chance of passing, as the House has a Democratic majority. Once passing the House, though, the bill will head to the Senate. Its passing there remains highly unlikely due to the Republican majority.
However, Nadler remains confident. He said recently, "The energy and the political pressure from the various states is growing rapidly. The Senate is subject to that, too. We'll accomplish this."