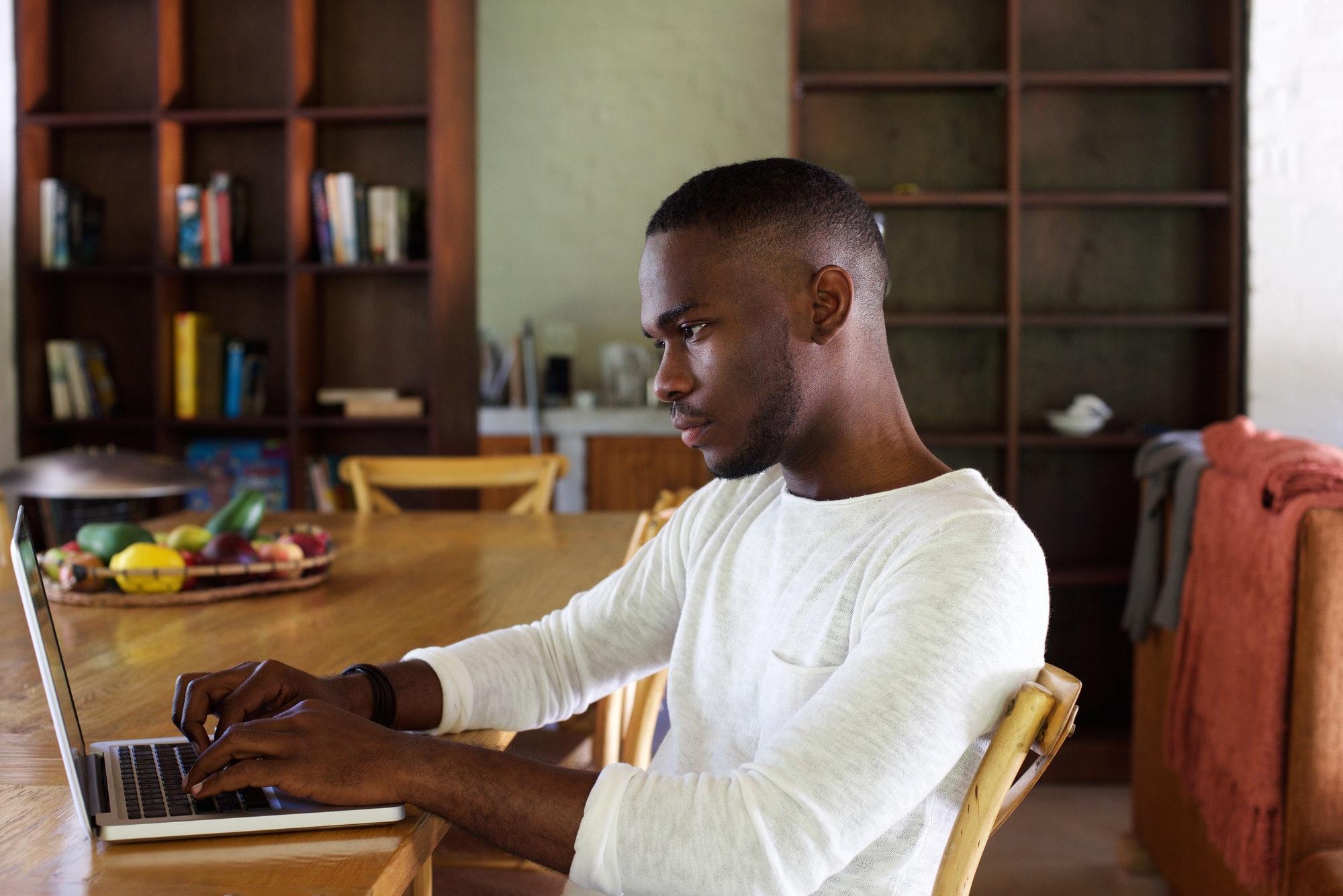 Picking Your First Stocks: A Beginner's Guide
By David Moadel

Sep. 4 2020, Updated 6:54 a.m. ET
I've coached a lot of people throughout the years on how to pick the right stocks to buy. In my experience, it's actually a joy to help beginners because they don't come to the table with the preconceived notions that seasoned traders sometimes harbor.
And so, I welcome you with open arms as you embark on your journey into the great big world of stock selection. It's probably not as difficult as you might think, but it does require effort. Most of all, it requires patience because it takes time to learn the skill of picking the best stocks. After all, the most important skills in life aren't learned in a day or a week.
Article continues below advertisement
Think about companies, not stocks
The very first thing I tell beginners is to think in terms of companies, not stocks. Sometimes people think of a stock as a price or as a line on a chart. However, I want you to start thinking differently about what a stock really is.
What is a stock? Ultimately, a stock share is a small piece of a company. Therefore, if you buy a share of a stock, you're a part owner of that company. If you consider yourself a part owner, you're going to take the research process more seriously. You'll get to know everything you can about the company.
A winning attitude
That's a winning attitude: ownership and seeking as much knowledge as you can. As a part owner, you'll only buy stock in a business that you truly believe in. Moreover, you'll only buy companies that you understand. That's a famous Warren Buffett rule: he never buys a business he doesn't fully understand.
Right now, think about businesses that you really understand—the ones whose products and services you and/or other people use: Walmart (WMT), Coca-Cola (KO), ExxonMobil (XOM), McDonald's (MCD), Bank of America (BAC), Home Depot (HD), Ford (F), Starbucks (SBUX), and so on. Throughout your day, write down the names of these companies as you think of or encounter them.
Make a big master list of these familiar companies, with a focus on huge businesses and famous brand names. If a company has been around for many years, that's even better. Beginners should probably avoid small companies because those tend to be risky investments.
Article continues below advertisement
What stocks should I invest in? The elimination rounds
After you've got your master list, which should fill up one side of a page, it's time to start eliminating some of the companies. It's time to make some tough decisions and cross off the companies that aren't ideal for beginner investors.
The first round of eliminations will be the less familiar businesses, or the ones that are harder to understand. For instance, being a part owner of ExxonMobil means having a thorough understanding of the global oil trade. If that's not something you'd be interested in learning about, that's fine. Just cross ExxonMobil off your list.
Next, you'll want to eliminate any businesses that you don't really like or believe in. Remember, you're a part owner, so don't get involved with a company unless you truly believe in it. For instance, you might not care for companies like cigarette maker Philip Morris (PM) or beer maker Anheuser-Busch InBev (BUD).
Article continues below advertisement
Eliminate the expensive
Additionally, unless you have a lot of money to invest, cross off any companies that have very expensive stocks. You can use the search box on the Market Realist homepage to easily find the price of a stock and other important information (more about that soon). Just enter the name of the company, and you'll be taken to a page with the price of the stock.
Some companies might be good businesses but have expensive stocks. Two examples are Amazon (AMZN) and Google (GOOGL) (GOOG), which are too pricey for most beginning investors. As a general guideline, any stock over $200 is too expensive for the vast majority of beginning investors. You can always consider buying them when you're more advanced.
Gathering data and finance for beginners
Now it's time to do some serious research. This is where the rubber meets the road: gathering and interpreting financial data. It's also the phase where you can whittle your master list down to a handful of really great companies. Very few companies will make the final cut, but it's okay to be selective. Again, you're a part owner of these companies!
For each company on the list, go back to the Market Realist homepage and type it into the search box. Scroll down and explore the various tabs on the page. Go to the "About" tab to learn more detailed information about the company and what it does. Also, go to the "Articles" tab and read some of the articles to get the scoop on how the company's been doing lately.
Article continues below advertisement
Profitable or not?
From those articles, you'll get a sense of whether the company is consistently profitable or losing money. Do you really want to be a part owner of a company that's heavily in debt or isn't making money? Of course not! If anything that you read about the company gives you the impression that it's not profitable, eliminate it from your list.
Additionally, you'll want to explore the data on the "Fundamentals" tab. On the "Income Statement," you're looking for consistently high revenues and low expenses. On the "Balance Sheet," make sure that the company has plenty of cash and assets and few liabilities. With respect to "Cash Flow," check to see if the company has consistently high income and is keeping its expenses reasonably low.
Picking the best stocks to invest in: The winner's circle
By now, you should have compiled a small list of 10 to 20 top-notch companies that meet all of your criteria. This is your watch list: all winners and no fillers. Your list will change over time. But for now, you've picked out some really solid, profitable companies. So, congratulate yourself! You've picked only the best, because that's what you deserve!
Want to learn more about how to become a smarter investor? Check out How to Invest in Cryptocurrency: A Beginner's Guide. and