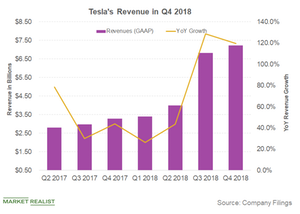 A CBD Comparison: Hemp versus Marijuana
By Nivedha Elango

Sep. 4 2020, Updated 6:52 a.m. ET
As medical marijuana is legal in more than 35 countries, CBD has become a frequently used medicine. It's readily available in dispensaries and drugstores. CBD products aren't necessarily extracted from the same types of cannabis plants. Two types of cannabis plants produce CBD: the hemp plant and the marijuana plant.
Article continues below advertisement
Hemp-derived CBD versus marijuana-derived CBD
Hemp-derived CBD is extracted from hemp plants. The hemp plant is a type of cannabis strain called sativa. Farmers grow hemp plants for seeds and fiber. As per US regulations, hemp plants can't be bred with more than 0.3% THC. These plants tend to have a different appearance than marijuana plants. They're usually thinner.
Marijuana-derived CBD is sourced from marijuana plants. These plants include the strains sativa and indica, and they have thick leaves and flowers. Producers usually cultivate and produce marijuana plants for their intoxicating qualities. According to US law, any plant that contains more than 0.3% THC is considered a marijuana plant. Even though most marijuana plants are rich in THC content, various strains are rich in CBD.
Usage of hemp versus marijuana
Cannabidiol products have a wide range of uses. Regardless of their source, all CBD products treat the same illnesses. CBD medicines are mostly useful for treating epilepsy, Parkinson's disease, Crohn's disease, arthritis, nausea, vomiting, loss of appetite, chronic pain, and muscle spasms. They also reduce the side effects of chemotherapy.
Marijuana is normally used for its psychoactive effects. THC found in marijuana plants helps with glaucoma, sleeplessness, muscle spasticity, anxiety, vomiting, and low appetite. Marijuana is also made into adult-use recreational products.
Article continues below advertisement
Hemp is a versatile crop. Most of the plant's components are useful—especially hemp seeds and fiber. The seeds are found in the flowers when pollination occurs. The stem of the hemp plant contains fiber, which has a wide range of uses. Fiber from hemp is used for making paper, sails, ropes, and durable fabrics.
Composition of hemp versus marijuana
Both hemp and marijuana plants have more than 400 chemical components. Of these, 60 chemicals are cannabinoids. Hemp cannabinoids are nonpsychoactive, whereas marijuana contains psychoactive cannabinoids. Hemp plants grow up to 10–15 feet by the time of harvest, while marijuana plants grow up to 4–8 feet.
One of the most significant differences between hemp and marijuana is the chemical composition of each plant. Marijuana plants normally contain more CBD. Thus, hemp producers use a larger quantity of hemp to extract CBD oils. But due to recent developments, some hemp varieties hold high concentrations of CBD. These include Berry Blossom, Charlotte's Cherries, and Cobbler.
Currently, both hemp and marijuana can be cultivated to produce high volumes of CBD. However, both plants have varying levels of THC. As we said earlier, hemp can contain only 0.3% THC, but marijuana can hold up to 30% THC.
Article continues below advertisement
The legality of hemp versus marijuana
As THC levels are different in hemp and marijuana, they're regulated differently. Hemp was once classified as an illegal substance, but the US recently passed the 2018 Farm Bill, which changed this. Hemp isn't classified as a drug—it's mostly treated as an agricultural commodity. As per the bill, hemp and hemp-derived products with 0.3% THC or less are legal under federal law.
Marijuana is still classified as a Schedule I drug and is federally illegal in the US. Even if CBD products consist of 0% THC, they still fall under the Controlled Substances Act. Countries such as Canada and Uruguay have completely legalized marijuana, and medical marijuana is legal in more than 35 countries and 33 states in the US. Recreational marijuana is also legal in some countries and in 11 US states. Many countries are also considering the decriminalization or legalization of marijuana.
Contamination of CBD products
There's a common belief that hemp-derived CBD is safer than marijuana-derived CBD. This idea is the result of the negligible amount of THC in hemp plants. This may not be true, as hemp plants also face the risk of contamination. Hemp plants naturally absorb pollutants such as chemicals and heavy metals from soil, which may result in the contamination of hemp-derived CBD products. To eliminate the risk of contamination, CBD products should come from organically grown hemp plants.
However, a recent report from the US Food and Drug Administration suggests that CBD isn't safe regardless of what type of plant it's derived from. Research suggests that CBD can injure the user's liver. The agency has also expressed doubts about CBD's widely lauded medical benefits.
Article continues below advertisement
Trends in companies
Marijuana companies face a lot of obstacles due to regulations. Because marijuana products are still illegal as per federal law, major companies, such as Canopy Growth (WEED) (CGC) and Aurora Cannabis (ACB) (ACB.TO), face geographical issues. These companies also take longer to get the necessary licenses for operations such as increasing production, setting up more retail stores, and conducting research.
However, companies that focus on hemp products can buy it from farmers. As hemp is mostly considered an agricultural commodity, less-extensive paperwork is needed for research and trade. Companies such as Charlotte's Web (CWEB) and Hemp, Inc. (HEMP) can geographically operate anywhere in the US, as hemp products are now federally legal.