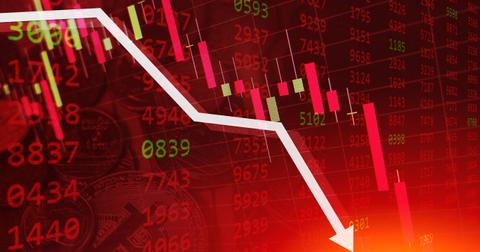 CannTrust Stock Hits an All Time Low: What's Next?
By Adam Jones

Updated
CannTrust (CTST) (TRST) was one of the worst performers in the cannabis sector last week. The stock lost almost 19.6% in one week alone. The reason for this decline was an announcement the company made last week. In that announcement, CannTrust noted that Health Canada had suspended its license. Consequently, the stock drifted lower as investors questioned the company's future.
Not good for CannTrust
Following the suspension notice, CannTrust reported that AGLC (Alberta Gaming, Liquor and Cannabis Commission) returned products to the company. Since the company was at fault, it will bear the costs associated with the product return. The company may also have trouble reselling these products due to safety violations. All this is bad for business, which affects its bottom line and shareholder value.
Where do investors go from here?
CannTrust investors have a few options from here. The first is to wait until the dust settles. According to the suspension notice, "Health Canada will reinstate CannTrust's licences under section 64(4) of the Cannabis Act if the reasons for the suspension no longer exist or if CannTrust demonstrates that the suspension was unfounded." If we read the notice closely, we can interpret that all is not lost. There's a chance that the company may receive its license after becoming fully compliant with Health Canada.
There's also the possibility that an interested buyer could purchase CTST's facilities. Earlier, we talked about how Aphria (APHA) was one of the buyers interested in CTST's assets.
Another option
There's a small chance CTST's license may get reinstated before that. Given these possibilities, it's understandable why the company continued to hit new lows over the last few days. On September 24, CannTrust closed at $1.18 per share, which was the lowest point in its history. Now the question is whether it will fall below $1. To learn more, read CannTrust Loses License: Will It Fall below $1?