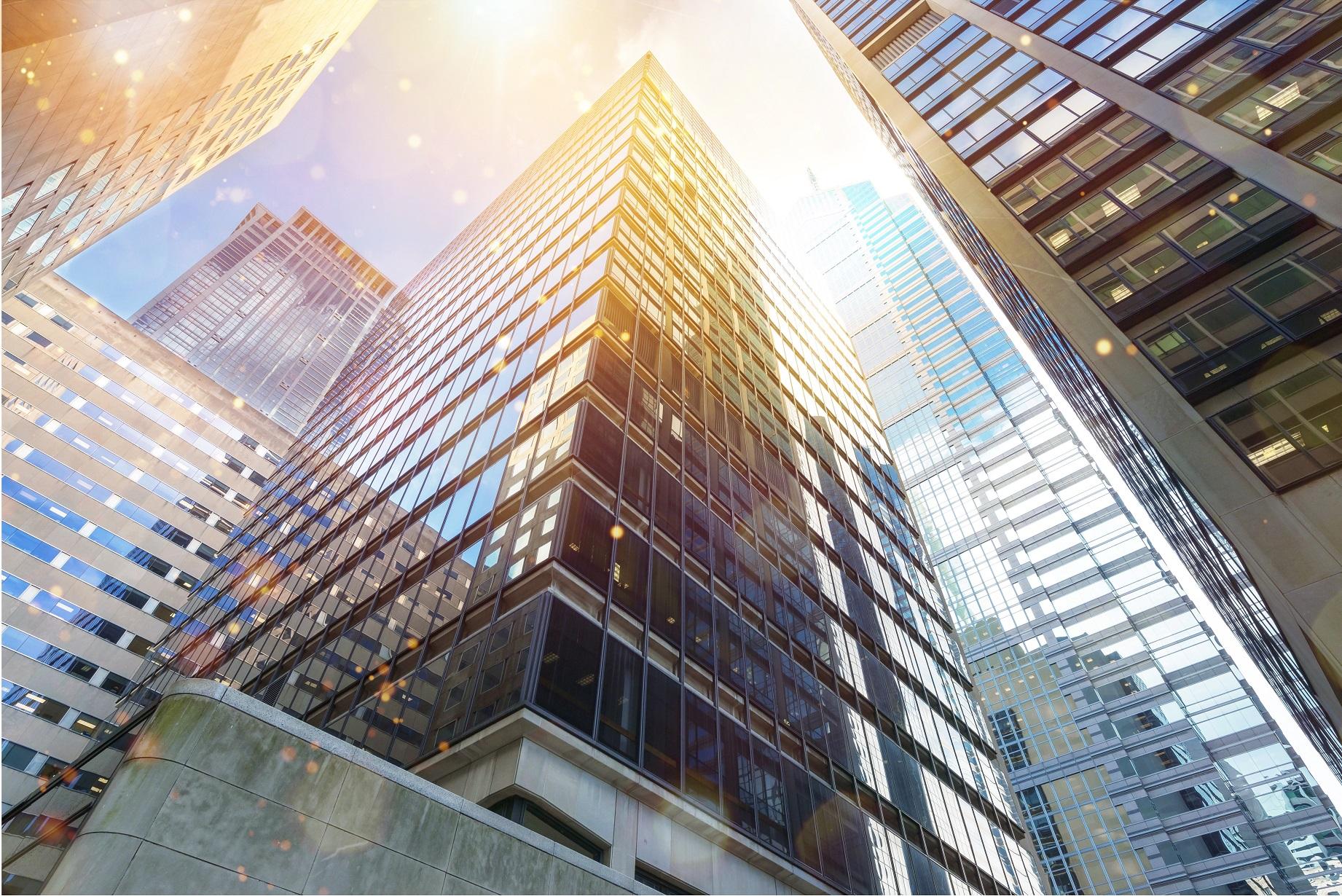 Goldman Sachs Has Mixed Feelings about the S&P 500 in 2019
By Anuradha Garg

Jul. 30 2019, Published 4:10 p.m. ET
Goldman Sachs increased its year-end S&P 500 target to 3,100 from 3,000.
It also reduced its 2019 earnings estimate for the S&P 500 by $6.
Article continues below advertisement
Goldman Sachs increased S&P 500's price target
According to CNBC, Goldman Sachs (GS) raised its year-end forecast for the S&P 500 (SPY) by 3% to 3,100. At the same time, the bank lowered its earnings estimate by $6.0. GS cited weakness in economic activity and margin outlook for its lowered earnings estimate. GS's US equity strategist, David Kostin, said, "Economic growth has been below-trend, oil prices have been range-bound, and tariff uncertainty has not abated."
US-China trade war and US companies
While GS expects an upside in the markets despite the ongoing US-China trade war, not many on Wall Street are so optimistic. Many observers believe that if the tariff threats remain, the Fed's actions and global policy easing might be negated to a large extent.
Many US companies that have recently released their earnings have been warning of the impact of the US-China trade war on their earnings and outlook. Caterpillar, for example, attributed part of its disappointing earnings to lower demand from China amid the ongoing trade war. Mattel's results beat expectations, but the company warned about the impact of an escalation in the trade war.
Article continues below advertisement
Semiconductor stocks
Semiconductor stocks have been at the forefront of the US-China trade conflict. After the US banned dealings with Huawei, the outlook for these stocks became murky. According to Intel, due to the potential tariffs on chips, customers are preemptively buying processors. This practice could be pulling demand from the second half. Many companies, including Apple, HP, Amazon, and Microsoft, are planning to either diversify or completely exit their supply chains in China due to the trade uncertainty.
GS is optimistic about the S&P 500 in 2020
Despite the drop in GS's earnings estimate, Kostin is optimistic about a further rise in the markets. GS set its S&P 500 price target for 2020 at 3,400, which implies a gain of 9.7% from the 2019 target. According to GS's note, "The dovish Fed pivot has driven the equity market rally in 2019, and we expect low interest rates will continue to support above-average valuations going forward."
Article continues below advertisement
Stock markets lifted by valuation multiple expansion
All three US stock benchmarks have touched new highs in 2019. So far this year, the S&P 500, the Dow Jones Industrial Average (DIA), and the Nasdaq Composite (QQQ) have risen 20.6%, 16.7%, and 26.2%, respectively. Previously in July, Kostin attributed about 90% of the rally in the markets to valuation multiple expansion since the beginning of January.
Fed's rate cuts and markets
The Fed is expected to cut interest rates by 25 basis points in its July 30–31 meeting. This easing expectation has been driving markets for the last few months despite ongoing trade tensions. There are varying views on Wall Street as to how the rate cut will affect equities going forward.
Article continues below advertisement
Morgan Stanley's views contrast Goldman Sachs'
In contrast to Goldman Sachs' outlook of further gains for the S&P 500, Morgan Stanley (MS) doesn't think the index's current breakout above 3,000 will last. Morgan Stanley has a year-end target of 2,750 for the S&P 500, which is the minimum target on Wall Street. It argues that the attempt will fail like the index's previous two unsuccessful attempts to sustainably break above this level. The key argument for this view is that MS doesn't expect the Fed to kick-start the growth the markets are pricing in. Read Morgan Stanley Is Skeptical about the S&P 500's Upside for more on this topic.
JPMorgan Chase (JPM) has also warned of a market crash in the third quarter driven by downward revisions to earnings forecasts for the next year. JPMorgan has a 2019 price target of 3,200 for the S&P 500.
Goldman Sachs is positive in its 2020 outlook
Goldman Sachs is positive in its outlook for the US and global economies in 2020. It expects growth to rebound modestly next year and US real GDP growth to rise to 2.5% in the second quarter of 2020 from 1.7% in the third quarter of 2019. Based on its top-down model approach, it's pricing in a change of about $5 of S&P 500 EPS per 100-basis-point change in real US GDP.
Margin contraction
GS also expects a margin contraction of 39 basis points in 2019. It then expects a rebound to an expansion of 14 basis points in 2020. GS isn't alone in forecasting a margin contraction. JPM also expects profit margins to decline due to rising wage costs. Bank of America and Citi have also reduced their profit forecasts for the markets due to the risk of a recession as trade tensions persist. Margin contraction is a real concern for the markets as the labor market tightens and the rush of tax reform fades.