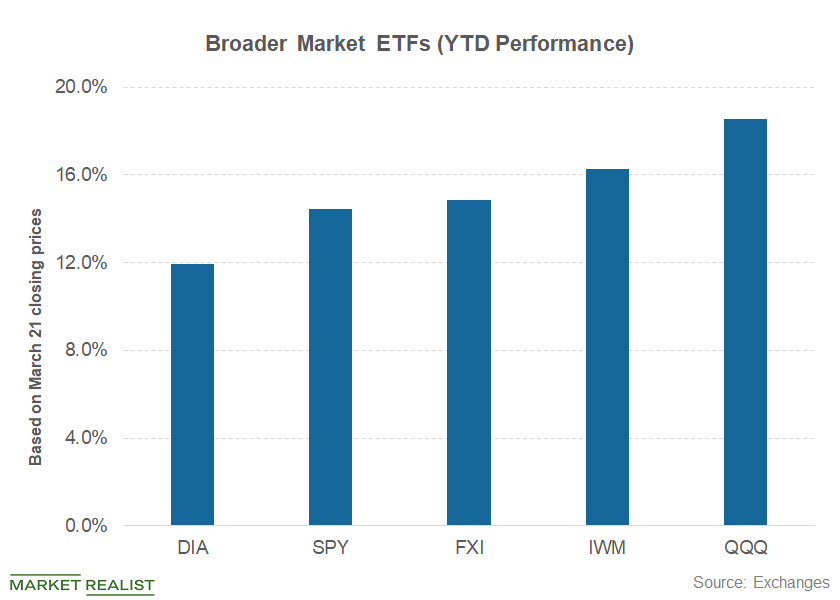 Warren Buffett's Take on Berkshire Hathaway's Cash
By Mohit Oberoi, CFA

Mar. 22 2019, Published 12:59 p.m. ET
Berkshire Hathaway's cash
Buffett listed US Treasury securities and cash and cash equivalents as Berkshire Hathaway's fourth grove. Berkshire Hathaway had $112 billion in US Treasuries and other cash equivalents at the end of the fourth quarter. The company also held $20 billion in "miscellaneous fixed-income instruments."
Article continues below advertisement
Buffett
Buffett received some criticism for not deploying Berkshire Hathaway's cash even though markets (SPY) fell in the fourth quarter. The company has been sitting on a $100 billion cash pile for quite some time. In his 2018 annual latter, Buffett said, "We consider a portion of that stash to be untouchable, having pledged to always hold at least $20 billion in cash equivalents to guard against external calamities. We have also promised to avoid any activities that could threaten our maintaining that buffer."
Acquisition opportunity
Buffett also said, "In the years ahead, we hope to move much of our excess liquidity into businesses that Berkshire will permanently own." However, outright acquisition opportunities haven't come easy for Berkshire Hathaway. Read Warren Buffett and the Problem with Elephants to learn more.
Buffett also said that Berkshire Hathaway might add to its portfolio of publicly traded securities this year. Berkshire Hathaway holds companies like Apple (AAPL), Goldman Sachs (GS), JPMorgan Chase (JPM), and Coca-Cola (KO) in its portfolio. In the fourth quarter, Berkshire Hathaway added Red Hat (RHT) and IBM (IBM) and exited Oracle (ORCL).
Next, we'll discuss Buffett's views on Berkshire Hathaway's insurance operations.