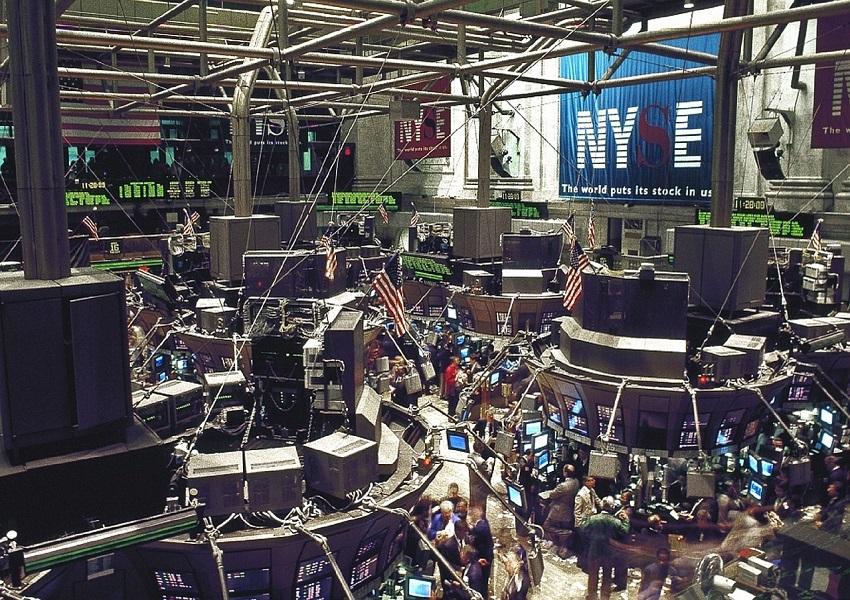 Broader Market Fell on US Economic Slowdown Fears
By Anirudha Bhagat

Mar. 28 2019, Published 8:07 a.m. ET
Broader market fell
Major US indexes fell yesterday as investors were fearful about a possible US economic slowdown. The NASDAQ, the S&P 500, and the Dow Jones fell 0.6%, 0.5%, and 0.1%, respectively.
The fear of an economic slowdown was mainly triggered by an inverted yield curve situation where interest on short-term bills exceeded the rates on long-term government debt. In a normal scenario, the interest rates on long-term bonds should be higher than short-term rates.
According to CNBC, the ten-year Treasury yields declined to 2.3559%, hitting their lowest level since December 15, 2017, before settling slightly above 2.4%.
An inverted yield curve was first observed on March 22, nearly 12 years after the same occurred during the 2007 recession. It's been proven that if an inverted yield curve persists for a while, there is a high chance of a possible slowdown in the next one or two years.
Article continues below advertisement
Additional factors
A fall in the US consumer confidence and weak housing data also points to a slowing US economy. According to the US Confidence Board, the American consumer confidence index has declined sharply in March to 124.1 from 131.4 in February. Also, it came in significantly lower than economists' expectations of a rise to 132.
Further, according to the data released by the US Commerce Department on March 26, construction of single-family new homes declined 8.7% in February to 1.16 million units, marking the lowest level in almost two years. Also, the permits granted for building homes fell for the second consecutive month. In February, the building permits issued declined 1.6% to ~1.3 million units.
Among the Dow 30 components, major heavyweights including Caterpillar (CAT), Goldman Sachs (GS), IBM (IBM), and Microsoft (MSFT) fell. Caterpillar, Goldman, IBM, and Microsoft's stock prices fell 0.5%, 0.4%, 0.7%, and 1%, respectively. Sector-wise, the Dow Jones Transportation (IYT) average reported a massive gain yesterday, which partially offset the broader market decline.