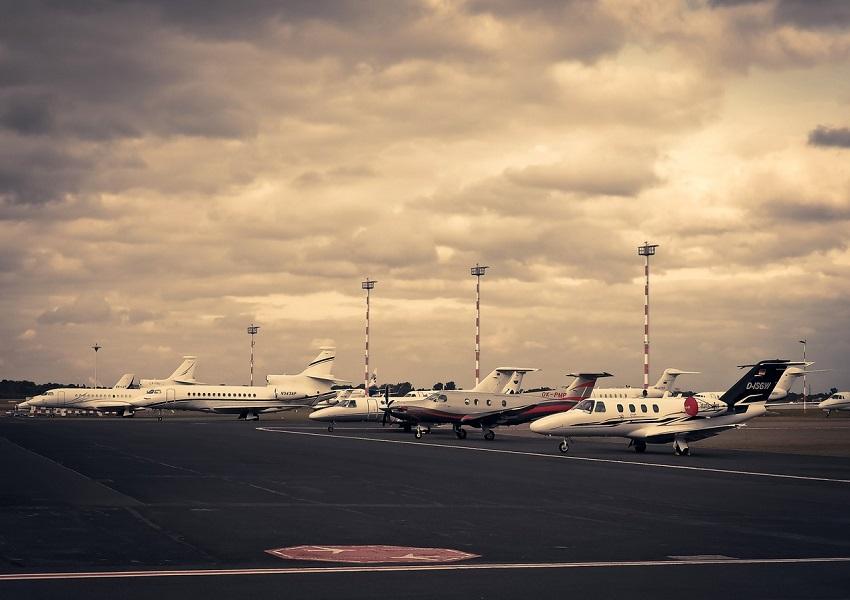 Boeing Gains on Reports of Early Software Fix for 737 MAX
By Anirudha Bhagat

Mar. 18 2019, Published 8:12 a.m. ET
Sooner-than-expected software fix
Boeing stock (BA) gained 1.5% last Friday following a report that the airplane manufacturer could come up with a software fix for its 737 MAX jets sooner than expected. Citing unnamed sources, global news service AFP (Agence France-Presse) said that Boeing would roll out a software upgrade for the plane within ten days, CNBC reported.
Citing sources familiar with the matter, CNBC later confirmed the news and stated that the FAA (Federal Aviation Administration) is most likely to give its approval to Boeing to make software changes in its 737 MAX planes on March 25. However, the news agency confirmed that approval for the software fix would not mean a lift of a ban on 737 MAX series planes from flying.
Article continues below advertisement
Various market experts have anticipated that it would take over three months for the company to fix the problem. In a client note, Bank of America (BAC) analyst Ronald Epstein on March 14 had stated that it would take Boeing three to six months to upgrade the software and receive final approval from the regulatory body.
An early problem fix and approval from the FAA may result in an early lift of the ban on its 737 MAX series from flying, which could also help Boeing retain existing customers, as various airline operators have started evaluating whether they should buy airplanes from Boeing or switch to Airbus.
Boeing's 737 MAX faces worldwide grounding
Boeing's fast-selling 737 MAX jets have been grounded globally due to safety concerns following the second deadly crash in five months. On March 11, Indonesia and China were the first two countries that ordered airline companies to keep their fleets of 737 MAX planes grounded until further notice. Later on March 11, the European Union, Britain, Australia, Singapore, and India also announced banning Boeing's fast-selling jets from entering their air space.
On March 11, the United States and Canada also joined other countries in grounding 737 MAX aircraft. The US FAA cited new satellite data and evidence that suggests a link between the Ethiopian Airlines deadly accident and the Lion Air crash five months ago that involved the same model.
Currently, a total of 371 Boeing 737 MAX series are in operation worldwide, and all of them have been grounded since last week. The worldwide grounding of its fast-selling jets could cost Boeing billions of dollars in terms of delays in deliveries and loss of orders.
Boeing stock has gained 17.5% this year so far, outperforming the returns of industrial (XLI) peers Lockheed Martin (LMT) and General Dynamics (GD), which are up 13.1% and 8%, respectively.