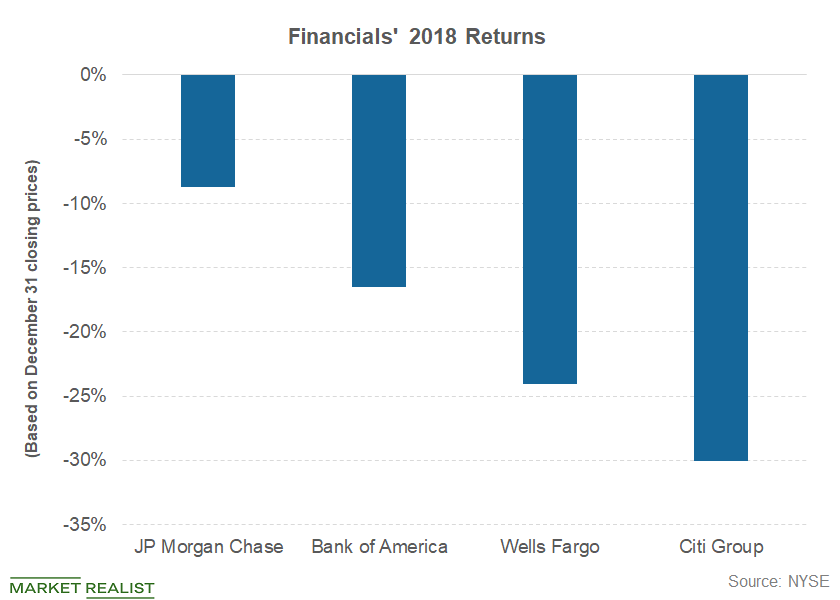 Fed Might Be Less of a Concern in 2019
Fed
The Fed's tightening was blamed for hurting the sentiments last year. The Fed raised interest rates four times in 2018, which is the maximum number of hikes in a year since the Fed started to reverse its zero interest rate policy in 2015. Several analysts have said that the Fed probably went too far with its tightening. President Trump has been a critic of Fed Chair Jerome Powell for raising rates.
Article continues below advertisement
2019
As we enter 2019, the Fed's tightening could be less of a risk compared to 2018. After four rate hikes in 2018, the Fed could go a bit slow and gradual with future rate hikes. Last year, the US economy (SPY) was growing at a strong pace and riding the tax cut wave. The growth rates are expected to slow down in 2019 compared to last year.
As the economy slows down, the Fed would be more cautious with its rate hikes. On the inflation side, energy prices and other metal prices have fallen. Lower commodity prices would help ease inflation concerns. The imported inflation might be subdued after the Trump Administration moves forward on the China trade deal.
While the Fed was on a tightening spree last year, banking stocks like Bank of America (BAC), Wells Fargo (WFC), and JPMorgan Chase (JPM) saw a negative price action. Generally, banks benefit from rising interest rates. Banking and financial companies form a major part of Berkshire Hathaway's (BRK-B) portfolio.
Next, we'll see whether the White House turmoil could continue to impact markets in 2019.