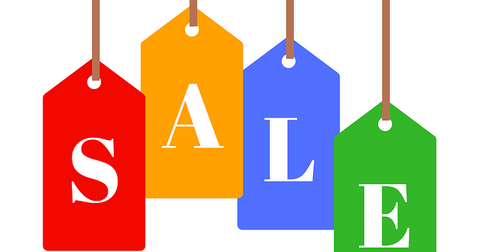 Why Cowen Says Amazon Is the Best Investment for 2019
By Puneet Sikka

Nov. 20 2020, Updated 4:15 p.m. ET
Amazon has a number of growth drivers justifying its upside
Amazon (AMZN) stock has been one of the best performers in 2018. The stock has already given returns of 38% this year despite the volatility in broader markets. CNBC recently came out with a report citing Cowen that Amazon could be the best investment for 2019. It has a target price of $2,250 in the next 12 months, a further upside of 37% from current levels. The report said that the cloud and advertising business could be key growth drivers going forward.
Amazon's e-commerce business is growing at a robust pace. Amazon will likely beat its own revenue growth guidance of 10% to 20% in the current quarter, which is the holiday quarter. We discussed this likelihood in Amazon's Record Cyber Monday Sales.
Article continues below advertisement
Amazon continues to dominate the cloud infrastructure market with a share of 33%. It has managed to maintain its share in a market that grew at around 50% in Q2 2018 on a year-over-year basis. Microsoft (MSFT) is Amazon's only major competitor in this market, but it is way behind Amazon with a market share of 12%.
Amazon is also growing its advertising business at a rapid rate. According to eMarketer, Amazon is now the third-ranked player in the US digital ad market, and its market share could grow from 4.1% in 2018 to 7.0% in 2020. However, it will still be difficult for Amazon to break the Google (GOOG) and Facebook (FB) duopoly, which accounts for more than half of the market.