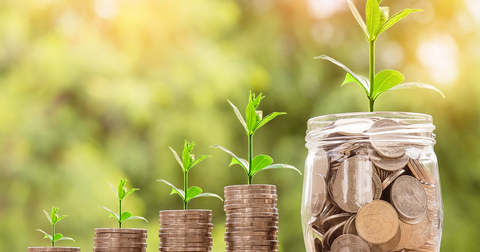 Warren Buffett's Berkshire Hathaway Is Buying Stake in Paytm
By Anirudha Bhagat

Updated
Berkshire Hathaway's first investment in India
Putting speculation at rest, Berkshire Hathaway has confirmed its investment in One97 Communications, the parent company of India's largest digital payment platform, Paytm. Berkshire Hathaway confirmed the news in an email reply to a Reuters query. Citing people familiar with the matter, the news agency revealed that Berkshire Hathaway had bought a stake worth 25 billion Indian rupees (or $356 million).
Article continues below advertisement
According to GlobalData, Paytm is currently the largest player in the mobile wallet space. In 2017, the company had a 9.9% market share in the total e-commerce transactions. PayPal Holdings (PYPL), MobiKwik, and FreeCharge hold the next three spots with market shares of 9.8%, 2.8%, and 2.7%, respectively.
Citing anonymous sources, India's Economic Times yesterday reported that the conglomerate run by Warren Buffett is in talks to buy a 3%–4% stake in One97 Communications for 20 billion–25 billion Indian rupees, valuing the company at ~$10 billion. The news agency also revealed that the deal is being handled by one of Warren Buffett's key investment deputies, Todd Combs.
The recent deal marks Berkshire Hathaway's first investment in India. Currently, Berkshire Hathaway has only one investment in the technology space, which is Apple (AAPL).
Huge opportunity
The recent investment suggests that the conglomerate is eying India's fast-growing digital payment market. The Indian government's 2016 demonetization of 500-rupee and 1,000-rupee currency notes has drastically pushed up demand for digital payment solutions.
According to a report by GlobalData, "India is one of the top markets globally in terms of mobile wallet adoption." The report further states that mobile wallet transactions have reached 955 billion Indian rupees in 2017 from just 24 billion Indian rupees in 2013. GlobalData forecasts that transactions will surpass the 1 trillion rupee mark this year.
The vast growth opportunity has enticed many companies to start their mobile wallet or digital payment solution in the country. Some of the world's top tech companies are trying to make a mark in India's fast-growing mobile wallet market. Last year, Alphabet (GOOGL) launched mobile payment app Tez in the country, while Facebook (FB) is testing a similar service through its WhatsApp.
The Financial Select Sector SPDR Fund (XLF) has allocated 11.8% of its funds in Class B shares of Berkshire Hathaway.