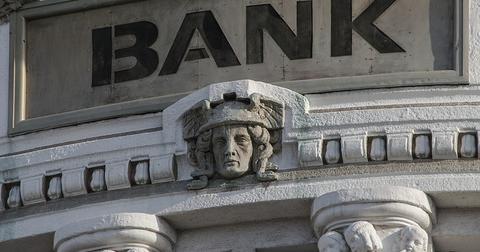 Which Financial Stock Has the Best 'Setup' Into Earnings: JPM or C?
By JP Gravitt

Apr. 11 2018, Published 8:16 p.m. ET
What is a 'setup' for a stock, and why should you care?
Often you will hear traders, investors, and talking heads mention that a stock has a good or bad 'setup' going into earnings.  But what does that mean?  In the simplest terms, if everything plays out as expected, which stock has the most up or (down)side based on a particular event, like earnings, given where the stock is now and what it has done.  You really can't put much emotion into it.  In other words, you have to remove your opinions about the companies and stocks and just look objectively at potential outcomes when a stock reports (or has some other catalyst affect it).  Since Citigroup (C) and JP Morgan (JPM) both report earnings this week on Friday before the bell, they are good case studies.  Remember, looking at the setup has no predictive power about the results on a qualitative basis.
Article continues below advertisement
Start with the recent performance of the stocks
The poor S&P 500 is mired in the mud so far this year.  Despite the many 1% swings we have had this year, the SPX Index (SPY), is flat so far.  JP Morgan on the other had is up over 5% this year, while Citigroup is down over 5% this year.  Why?  It doesn't matter to the setup much.  By the way, all the things you may be thinking about large money center financial banks don't matter much either.  Things like:  who has the most trading exposure, mortgage exposure, international exposure, Russia, oil, etc?  I KNOW those things matter to the outcome, and clearly they determined why the stocks are where they are now, but for the setup, we know that Citi has underperformed by 10%, and on a technical basis is more of a coiled spring to the upside.  Advantage: Citigroup.  See the chart below for performance so far this year.
How about the earnings potential and valuation?
In the next four quarters, Citigroup earnings are expected by street consensus to grow at 20%, 25%, 16%, and then 33% YoY in December.  Then in 2019, that growth decelerates to 15% from the full year 2018e earnings growth of 22%.  So this year, we don't really have deceleration – we actually accelerate into the end of the year and then drop off, but still have 15% growth.
What about JP Morgan?  This year, earnings are expected to grow 45% in March YoY, then 30%, then 30%, then 26%.  And then they drop off from 28% estimated earnings growth in 2018 to 10% in 2018.  So here we have a pretty big deceleration this year, and then a larger drop-off next year.  Again, we have no clue if these numbers get beat and raised or missed and lowered.  But the fact is, if the numbers come in as stated, Citi's growth, though lower for a couple of quarters, doesn't drop off.
Article continues below advertisement
What about valuation?  Citi's NTM P/E stands at 10.4x.   JP Morgan's stands at 12.4x.  Is the discrepancy warranted?  Well, Citi's dividend yield is only 1.83%, while JP Morgan's is 2.02% – so yes, JPM should have a higher multiple.  But again, in terms of acceleration and value, Citigroup would seem to have more cushion.  Forget that Jamie Dimon has a higher place in investors' minds or that they have performed well over the last 10 years – this is only to assess the setup.  Advantage: again Citigroup.
Why does the setup matter and will it matter for the market?
Obviously longer term investors aren't going to worry about this kind of 1 quarter phenomenon.  But this will inform traders and indexers how much over or underweight they want to be going into the earnings number.  So you will likely see some positioning going in.  Objectively, with zero opinion on the stocks, Citigroup looks poised to perform better on in-line results.  Will that matter to the "market"?  JP Morgan is 3.15% of the Dow Jones Industrial Average (DIA) – so that is where you could see the most movement.  JP Morgan is also about 1.5 times larger weighting in the SPX than Citi.  So JP Morgan's move will have a larger effect on the market.
Bottom Line:  The setup looks better for Citigroup than JP Morgan – but the results will tell the tale.
– JP Gravitt