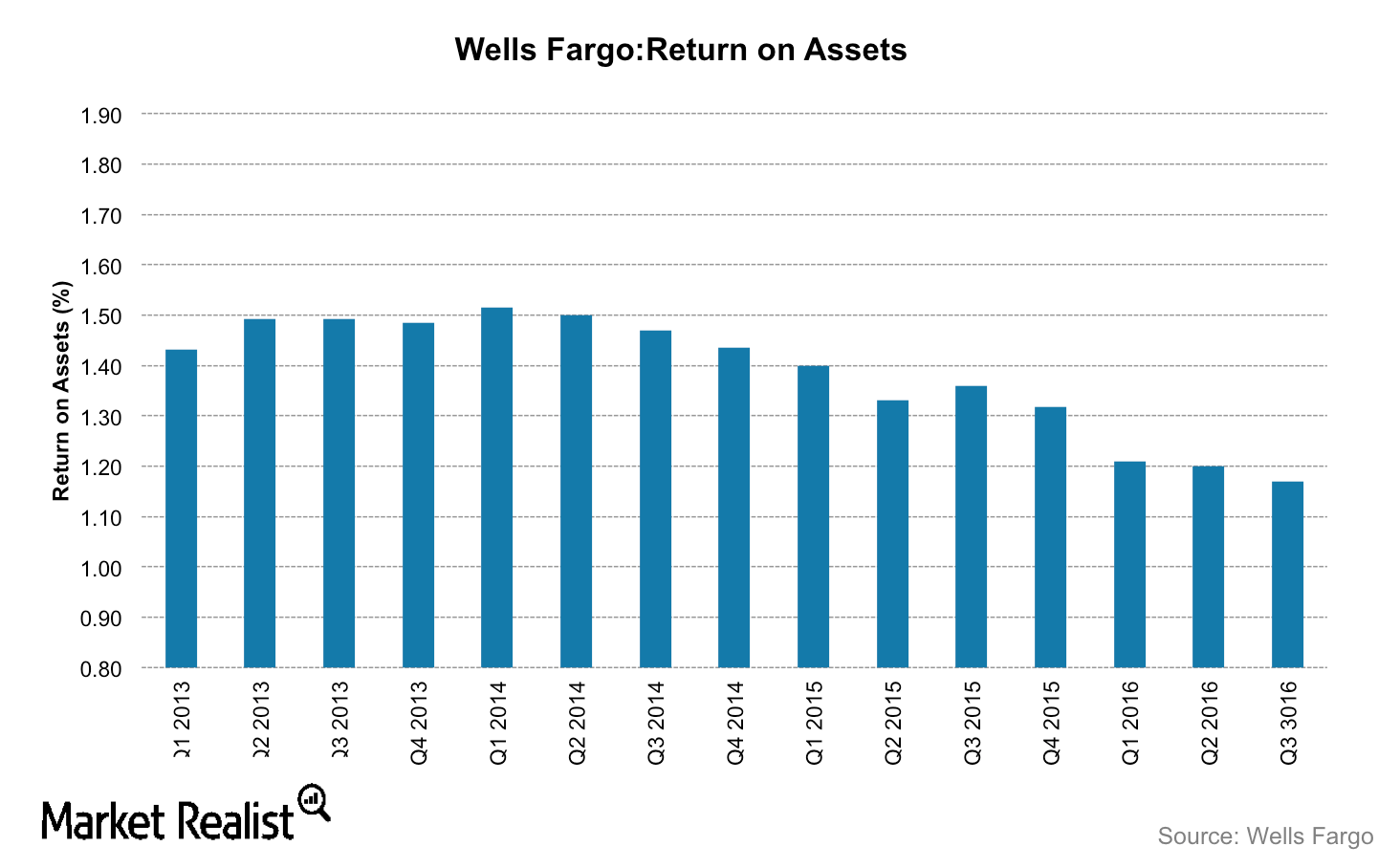 Why Warren Buffet Thinks Wells Fargo Is Still a Great Bank
By Rebecca Keats

Nov. 22 2016, Updated 8:05 a.m. ET
Buffet's view on Wells Fargo
In an interview with CNN last week, Warren Buffet, Wells Fargo's (WFC) largest shareholder, broke his silence on the bank in the aftermath of its recent scandal. Buffet still holds the view that Wells Fargo is a "great bank" (XLF) and hasn't sold any of his shares of its stock.
Buffett's company, Berkshire Hathaway (BRK.A), is the largest shareholder in Wells Fargo, with holdings of ~10%. Buffet personally holds about 2 million shares of Wells Fargo.
Article continues below advertisement
Buffet admitted that the bank's incentive system was a "terrible mistake" and that its sales goals corrupted people. He said in his interview with CNN, "It's a great bank that made a terrible mistake." He also called former CEO John Stumpf a "very decent man" who "made a hell of a mistake," adding that while he believes Strumpf's replacement by Tim Sloan is a smart choice, it will take time for him and Wells Fargo to restore customer confidence.
Why Buffett still loves Wells Fargo
Buffett hasn't sold any shares of Wells Fargo, calling the bank an "incredible institution." He still believes the bank has significant upside potential, given its high profitability and efficiency compared to its peers. Wells Fargo has the highest return on assets and return on equity compared to peers JPMorgan Chase (JPM), Citigroup (C), and Bank of America (BAC).