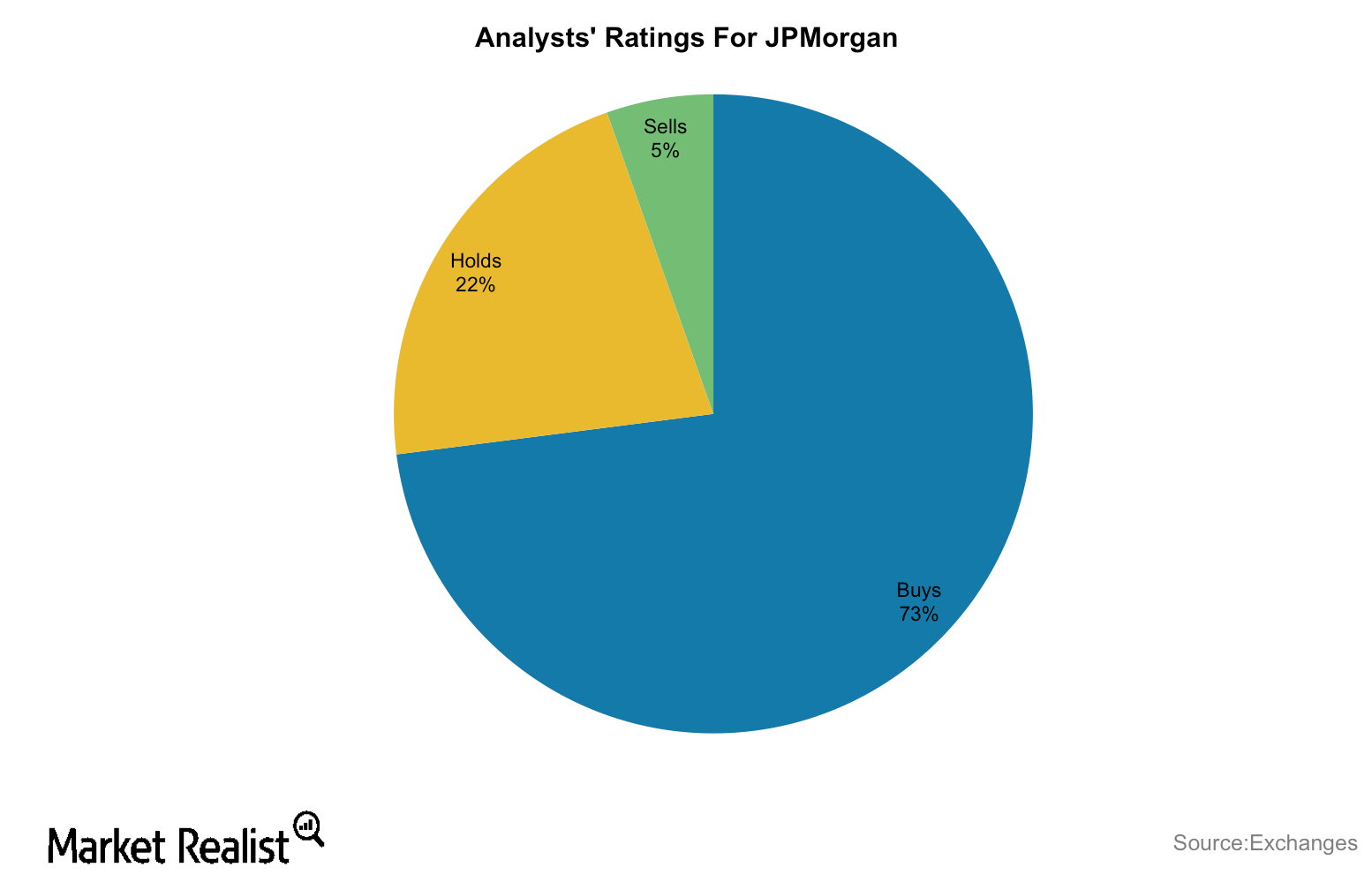 Why Analysts Think Bank of America Is a Better Bet Than JPMorgan
Wall Street ratings
Financial stocks have been rising after reporting better-than-expected 2Q16 results. Despite this outperformance, Citigroup has downgraded JPMorgan Chase (JPM) to a "neutral" from a "buy" rating. The investment bank had maintained its "buy" rating on JPMorgan since December 2014.
Wall Street analysts remain bullish on JPMorgan given its strong management team and its ability to withstand a tough macroeconomic environment. Further, the bank has reported healthy results over the past few quarters.
Article continues below advertisement
Target price and upside potential
JPMorgan has a consensus target price of $70.5 for the next 12 months, implying a return potential of 7%. Wall Street analysts forecast more upside for Bank of America's stock for the next year.
Analysts prefer Bank of America to JPMorgan given its significantly cheaper valuations, its improving profitability, and the prospect of rising interest rates. A total of 29 (76%) analysts have assigned "buy" ratings to BAC, while nine (24%) have rated it as a "hold." The stock has received no "sell" ratings. BAC has a consensus target price of $17.13, resulting in a one-year upside potential of 18%.