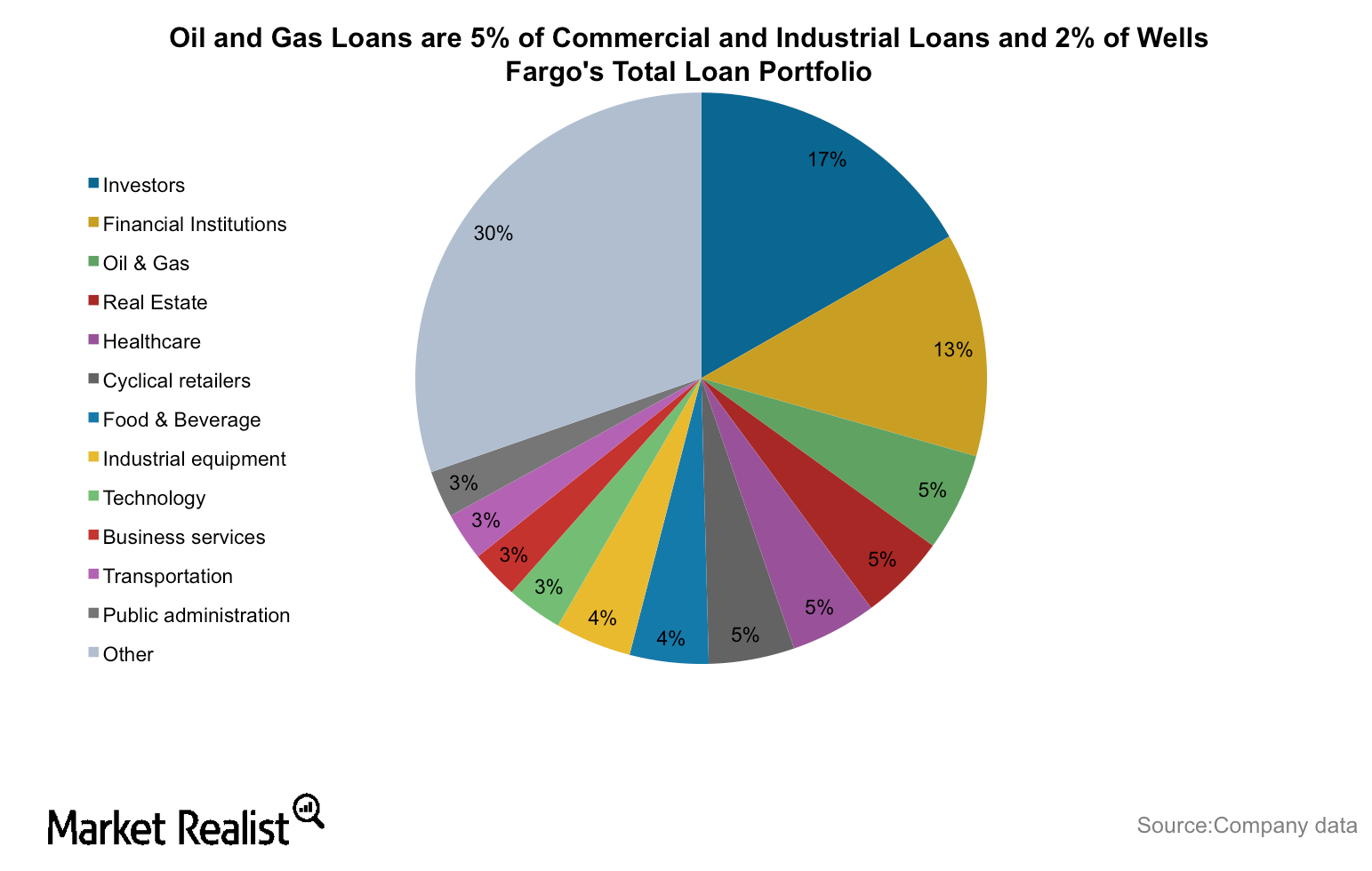 Why Wells Fargo's Energy Loan Losses Could Rise in 2Q16
By Rebecca Keats

Dec. 4 2020, Updated 10:52 a.m. ET
Outlook on energy loans
At Wells Fargo's investor day presentation, chief financial officer John Shrewsberry warned investors of more losses on energy-related loans. The bank will continue to build its reserves to offset these loans. This move may impact its profitability in its upcoming earnings.
"We built our reserve in the first quarter," which correlated with rising stress in the energy sector, Shrewsberry said. J.P. Morgan (JPM), Bank of America (BAC), and Citigroup (C) also increased provisions for loan losses tied to the energy sector. Banks (VFH) with direct exposure to the energy sector are more vulnerable to falls in oil prices.
Article continues below advertisement
Energy exposure has been a major overhang on US banks' earnings in the first quarter. Wells Fargo's energy exposure of $17.8 billion lags Citigroup (C) and Bank of America (BAC). Wells Fargo's energy loan portfolio of $17.8 billion makes up 1.7% of the total loan portfolio in the first quarter. Provisions for energy loan losses at Wells Fargo increased to $1.7 billion in 1Q16, up $500 million since the last quarter. Slightly more than a half of oil and gas loans were to businesses in the exploration and production sector, which is considered the riskiest. Although most of these loans are secured by oil and gas reserves and have underlying borrowing base arrangements, a drop in energy prices caused an increase in non-accrual loans in the industry from $76 million to $844 million.
An analyst report from SNL Financial mentioned that much of Wells Fargo's exposure to energy loans are dedicated to dedicated to extraction and field service companies, which are typically susceptible to commodity price pressure. The bank's exposure to non-investment-grade debt in the sector is 93%, meaning the potential for losses and failures could be greater.