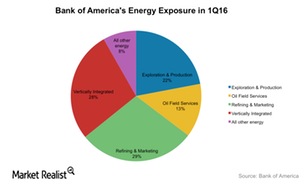 How Do BAC and WFC Compare on Oil and Gas Exposure?
By Rebecca Keats

Jun. 14 2016, Updated 12:04 p.m. ET
Banks' exposure to the energy sector
Currently, investors are concerned about the banking sector's (XLF) exposure to energy-related loans. In 2015 and since the beginning of 2016, we have seen energy companies suffer due to falling oil prices. Now, this effect has trickled down to banks that have exposure to these companies through the loans that they provided. US banks have had a rough start to the year as oil prices continue to fall. Major banks have large oil and gas loan portfolios. With the drop in oil prices, the collateral on these loans loses value. As a result, banks are increasing provisions for losses on these loans. In 1Q16, Bank of America (BAC), JPMorgan Chase (JPM), Wells Fargo (WFC), and Citigroup (C) also increased provisions for loan losses tied to the energy sector. Banks with direct exposure to the energy sector are more vulnerable to the fall in oil prices.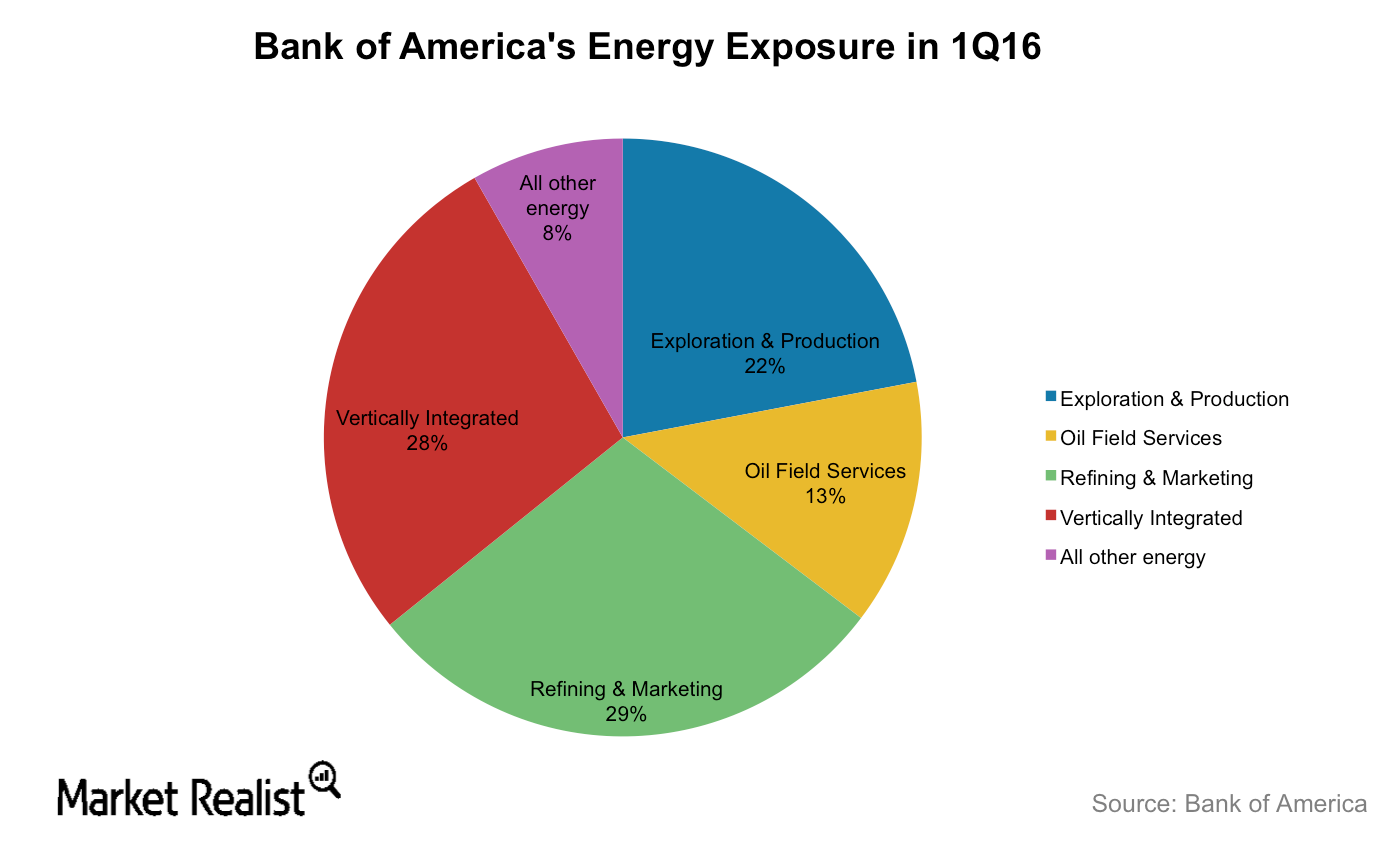 Article continues below advertisement
Bank of America and Wells Fargo's energy exposure
Wells Fargo seems secured when it comes to risks arising from energy-related loans. Wells Fargo's energy loan portfolio of $17.8 billion makes up 1.7% of the total loan portfolio in the first quarter. In comparison, Bank of America has energy exposure of $21.8 billion in 1Q16. This sector makes up 2.4% of the bank's total loans. They're almost neck-and-neck, but Wells Fargo is secured better against loan losses. However, for Wells Fargo, 55% of its exposure is to the high-risk exploration and production business. Bank of America has 22% exposure to this space.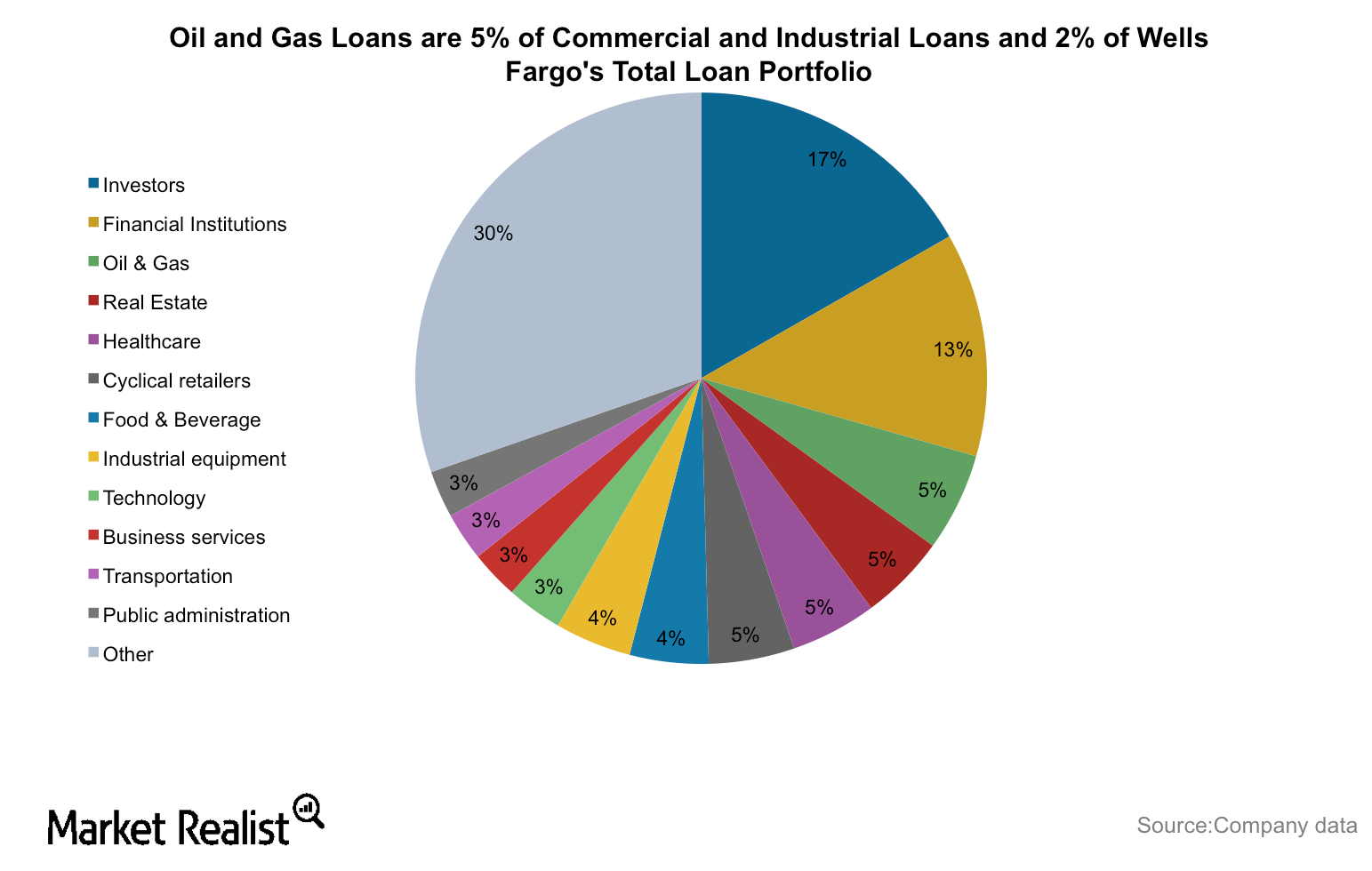 Provisions for energy loan losses at Wells Fargo increased to $1.7 billion in 1Q16—up $500 million since last quarter. In comparison, Bank of America has 4.6% in energy reserves. Read Energy Loans Spell Trouble for Bank of America's Earnings to learn how falling oil prices impacted the bank's first quarter earnings. In 1Q16, Bank of America more than doubled its provisions for loan losses in the energy sector—$525 million at of the end of 2015 to $997 million in 1Q16.