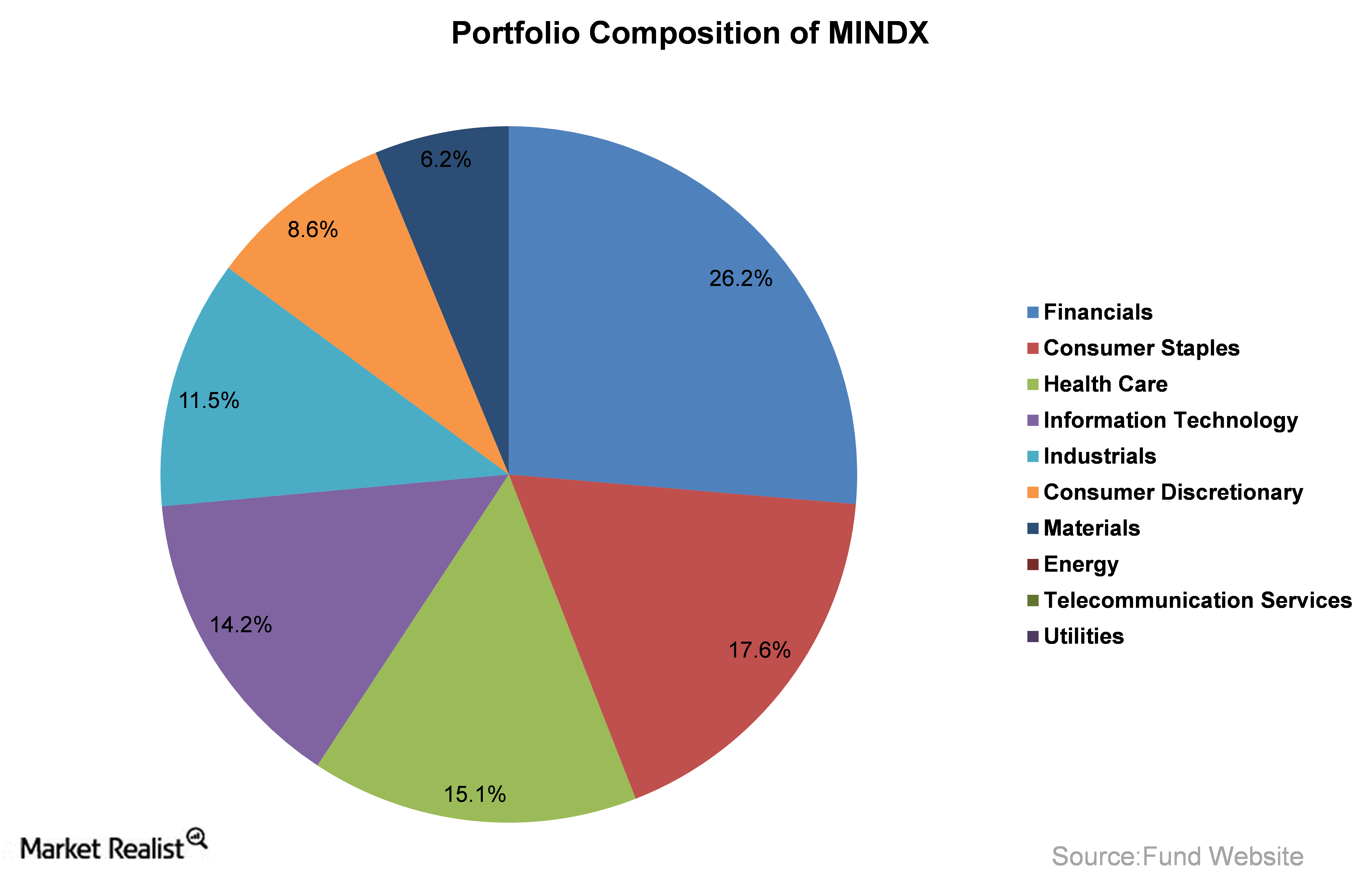 Understanding Matthews India Fund's Investment Approach
By Pete Raine

Jan. 20 2016, Published 4:53 p.m. ET
MINDX's investment approach
The Matthews India Fund (MINDX) seeks to invest at least 80% of its total assets in publicly traded common stocks, preferred stocks, and convertible securities of companies located in India. The fund invests with the objective of long-term capital appreciation. To select the companies, the fund employs a bottom-up research approach. In a bottom-up research approach, the performance and potential of a company are given more importance than the industry it is in. The fund seeks to achieve this goal by identifying companies with sustainable long-term growth prospects, strong business models, a strong management team, and reasonable valuation.
Article continues below advertisement
Portfolio composition
The chart above shows the sector-wise portfolio composition of MINDX as of September 2015. MINDX has its highest sectoral exposure to financials (IBN) (HDB). MINDX has no exposure to the energy, telecommunication services, or utility sectors. Its top ten holdings form 43.4% of the portfolio. The portfolio had a total of 47 securities as of September.
The top individual holding in the MINDX is Taro Pharmaceutical Industries (TARO), which occupies 5.0% of the portfolio. TARO is not an India-based company. However, it is a subsidiary of Sun Pharmaceutical Industries, which is a major player in the pharma sector in India. The information technology (INFY) sector makes up 14.2% of the portfolio. Cognizant Technology Solutions is also among the top ten holdings of the fund. The healthcare sector (RDY) forms about 15% of the fund's portfolio.
Other facts about MINDX
MINDX invests mainly in small-cap and mid-cap Indian stocks. According to the most recent available portfolio data, small-cap stocks formed 50.2% of the portfolio and mid-cap stocks formed 27.6% of the portfolio. As of December 31, 2015, the fund had $1.5 billion in net assets. Among other similar India-focused funds, MINDX is the largest fund in terms of net assets. The portfolio turnover ratio as of December 2015 was 14.9%. The gross expense ratio was 1.1%.
In the next article, we will analyze MINDX's return and how it fared in comparison to its benchmark.