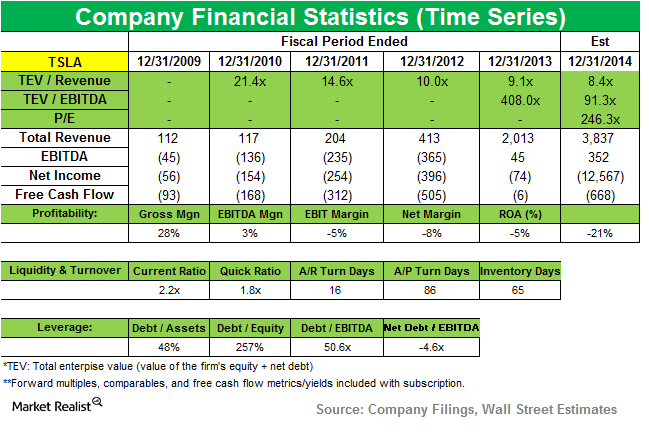 Must-know: Highfields Capital sells its stake in Tesla Motors
By Samantha Nielson

Sep. 25 2014, Updated 8:56 a.m. ET
Highfields Capital Management
Jonathon Jacobson's Highfields Capital Management added new positions in Hertz Global Holdings (HTZ), Eli Lilly and Company (LLY), and Goldman Sachs Group (GS). It sold positions in Exxon Mobil (XOM) and Tesla Motors (TSLA).
Highfields Capital exited a position in Tesla Motors that accounted for 1.21% of the fund's 1Q14 (or the first quarter of 2014) portfolio.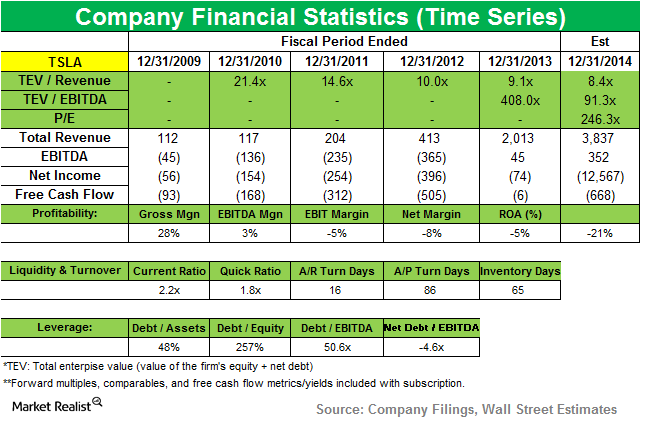 Tesla Motors overview 
Tesla designs, develops, manufactures, and sells high-performance fully electric vehicles and advanced electric vehicle powertrain components. Its first vehicle was the Tesla Roadster. It's currently producing and selling its second vehicle, the Model S sedan.
Its development efforts are on track for producing its third vehicle, Model X, in the spring of 2015.
For more information, please read Making sense of Tesla: An investor's guide to a unique company
Expansion plans in China and right-hand-drive (or RHD) markets
Tesla noted in a recent 2Q14 shareholder letter that its number of deliveries in a quarter is influenced by three main factors:
the ability to increase production
the allocation of that production among its North American, European, and Asian markets
the need to fill the in-transit pipeline for future deliveries in each region
Article continues below advertisement
The company said that in North America and Europe, Model S orders during 2Q14 increased sequentially at a much faster rate than for the rest of the automotive industry. The model has also seen a "very encouraging start" in China, Tesla noted. It believes China could be one of its largest markets in a few years.
During 2Q14, Tesla said it delivered 7,579 Model S vehicles, slightly ahead of its guidance and up by more than 17% sequentially.
Revenue grows but GAAP loss widens
For 2Q14, Tesla's total revenues grew to $769.35 million from $405.14 million in the year ago quarter. GAAP (or generally accepted accounting principles) net loss widened to $61.90 million, or $0.50 per share, compared to a loss of $30.50 million, or $0.26 per share, in the year ago quarter.
Tesla said its automotive revenue includes $23 million of powertrain sales to Daimler and Toyota, reflecting the start of production deliveries to Daimler for the Mercedes-Benz B Class Electric Drive and the wind down of sales to Toyota for the RAV4 EV.
Gross margin improved to 27.7% in 2Q14 from 24.8% for 2Q13. Tesla said in its 10Q filing that "higher vehicle production volume, manufacturing and supply chain efficiencies and component cost reductions contributed to the year-over-year increase in gross margin."
Transitions to a new final assembly line at the Fremont factory
Tesla said it plans to produce about 9,000 cars in 3Q14. This target was lowered from the initial forecast of 11,000 units taking into account the effect of the two-week production shutdown related to the transition to the new final assembly line at the Fremont factory.
Tesla said it completed a new final assembly line and added more automation to its body shop at the Fremont factory to increase manufacturing capacity further. It said the new assembly line has the capacity to produce more than 1,000 vehicles per week and the flexibility to build both Model S and Model X.
Partners with Panasonic on Gigafactory
Tesla said in its 10Q filing that battery cell supply constrained its production during the first half of 2014, but increased production capacity by its cell supplier has begun to reduce this critical constraint.
Tesla and Panasonic entered into a formal agreement to partner on the Gigafactory, which is Tesla's large-scale battery manufacturing facility. Panasonic will invest in production equipment that it'll use to manufacture and supply Tesla with battery cells.
On the other hand, Tesla will
prepare and provide the land, buildings, and utilities for the Gigafactory
invest in production equipment for battery module and pack production
be responsible for the overall management of the Gigafactory
Tesla announced earlier this month that Nevada has been selected as the official site for the $5-billion Tesla Gigafactory. Reports said Tesla received a tax break worth $1.3 billion from the Nevada state government. The plant is expected to start operating in 2020 and to hire around 6,500 people.