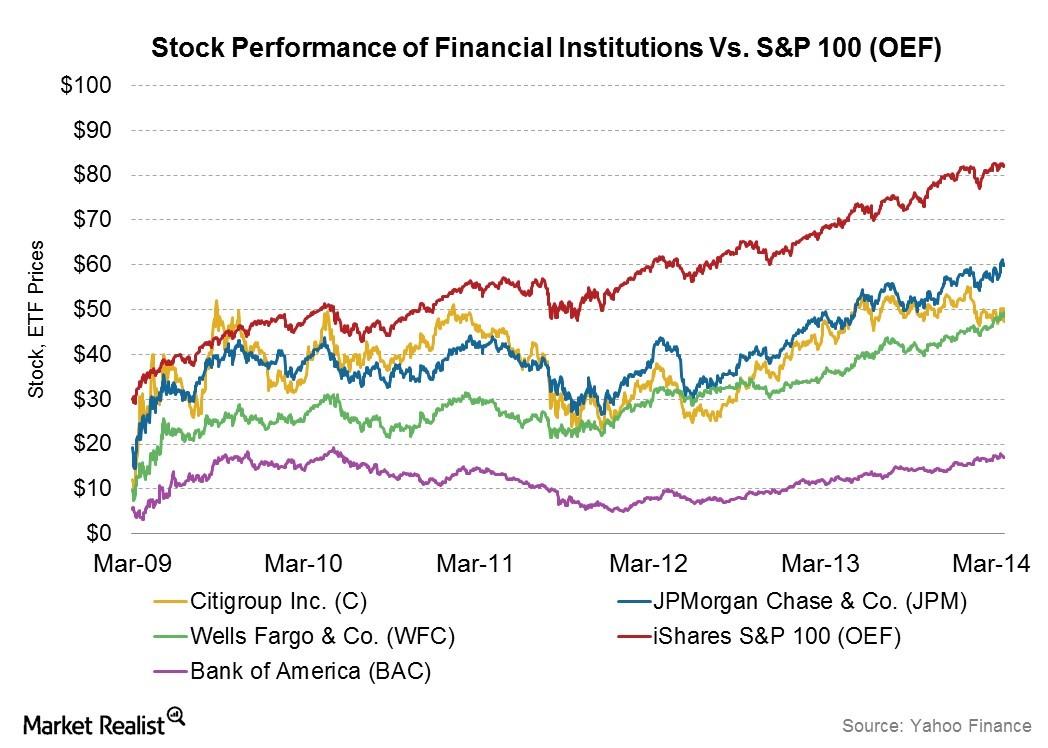 Must know: Stress tests and the likely timing for rate increases
By Phalguni Soni

Dec. 4 2020, Updated 10:53 a.m. ET
Stress tests for financial institutions
Charles Evans spoke at the Asian Investment Conference in Hong Kong on Thursday, March 27, and he discussed accommodative monetary policy, inflation, and financial stability in his speech. As mentioned in the last section, Charles Evans advocated the use of macroprudential tools rather than monetary policy to control risks relating to "financial exuberance" brought on by a low interest rate environment and the expansion in the Fed's balance sheet to ~$4 trillion.
Article continues below advertisement
An example of macroprudential tools are bank stress tests, conducted regularly by the U.S. Federal Reserve. The annual Comprehensive Capital Analysis and Review (CCAR) and Dodd-Frank Act (DFA) stress tests are regulatory tools used by the U.S. Federal Reserve to ensure that financial institutions have robust capital planning processes and adequate capital to continue operations throughout times of economic and financial stress that account for their unique risks.
On March 26, the U.S. Federal Reserve released bank stress test results indicating which of the country's 30 largest banks can increase dividend payouts and share buybacks: S&P 100 (OEF) components Wells Fargo (WFC) and JP Morgan (JPM) were two of the 25 banks which cleared the hurdle, while Citigroup's (C) capital plan was one of the five that did not receive the Fed's approval due to previously identified "deficiencies" and its inability to predict likely losses in the event of a severe economic downturn. Capital plans for Goldman Sachs (GS) and Bank of America (BAC) were approved only after the institutions modified their initial submissions.
Charles Evans on the timing of increase in the base rate
Responding to questions after the speech, Dr. Evans said that he doubts rates will rise before mid-2015. He also told reporters afterward that he would wait until early 2016 to raise interest rates and that he expects a federal funds rate of 1.25% at the end of that year.
Implications for investors
Rising rates would impact the prices of fixed income ETFs, for example, the iShares 20+ Year Treasury Bond (TLT) and the iShares 7-10 Year Treasury Bond ETF (IEF), as bond prices fall when interest rates increase. Investors can benefit from a rising interest rate environment by investing in floating rate ETFs like the iShares Floating Rate Bond (FLOT) ETF. As interest rates rise, these ETFs will get the benefit of rising rates, as their interest rates are not fixed, but benchmarked to a reference rate and are reset at periodic intervals.
We will discuss Dr. Evans' views in greater detail in the following sections and what is their implication for financial markets.
Read why Charles Evans thinks the Fed's accommodative monetary stance should continue in Part 3 of this series.