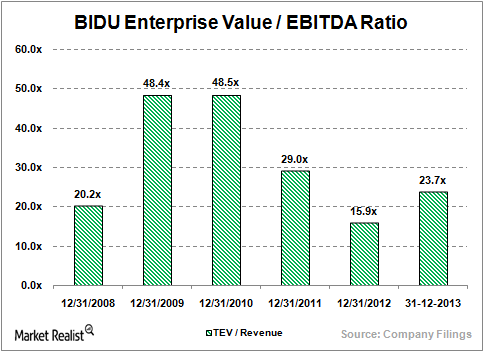 Viking Global Investors starts new positions in LOW, BAC, DIS, BIDU, Sells BA, CX – 13F Flash (D)
Viking Global Investors LP is an independent hedge fund management firm founded by Andreas Halvorsen, Brian Olson, and David Ott. It manages assets of around $20 billion and has offices in New York City, Greenwich, Connecticut, and Tokyo.
In Q3 2013, it started new positions in Lowe's Cos. Inc. (LOW), Bank of America Corp. (BAC), The Walt Disney Co. (DIS), and Baidu Inc. (BIDU) and it sold Boeing Co. (BA) and Cemex SAB de CV (CX).
Abbreviated financial summaries and metrics for these securities are included below. Detailed analysis and recommendations require a subscription (more information at the bottom of the article).
Why sell Boeing Co. (BA)?
Article continues below advertisement
Boeing Co. (BA) stock reported record earnings in its latest quarter, beating analyst estimates. Third quarter revenue increased 11% to $22.1 billion, driven by strong commercial airplane deliveries and solid growth in its defense business. Core earnings per share increased 16% to $1.80 in the quarter on higher revenue and continued strong operating performance in both commercial airplanes and Defense, Space & Security businesses.
Boeing announced the launch of the 777X, the world's largest and most efficient twin-engine jetliner, with 259 orders and commitments from Emirates (150), Qatar Airways (50), Etihad Airways (25), and a previously announced order from Lufthansa (34). The combined value of the agreements is more than $95 billion at list prices, placing the 777X as the largest product launch in commercial jetliner history by value. With three strong quarters behind it, the company said it is committed to the goals it initially set for 2013.
Viking Global Investors founder Andreas Halvorsen is a Tiger Cub, having previously worked at legendary investor Julian Robertson's Tiger Management. The firm follows a global long-short equity strategy. It conducts fundamental research-intensive stock selection across all industries and uses a bottom-up approach in analyzing stocks. Rather than undertaking analysis to explain past performance, Viking Global Investors analyzes its existing portfolio to anticipate future performance. Investors meet with company management and conduct background checks on key personnel, interview suppliers, customers, and competitors. The firm's portfolio managers review the company's products and services and consult with industry experts. The fund's investments are primarily in equity securities, but it also has holdings in debt, credit, derivative, and other financial instruments.