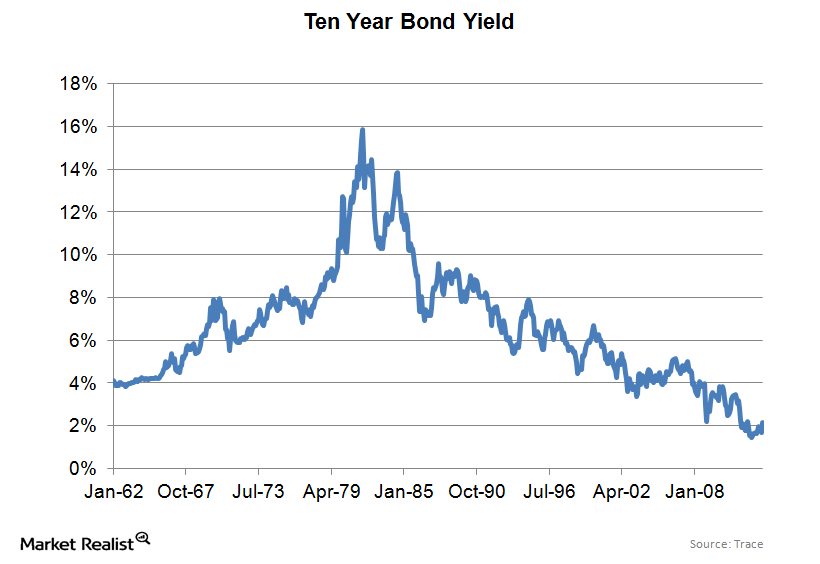 Is the secular bond bull market over? A primer on interest rate risk, Part 6
By Brent Nyitray, CFA, MBA

Nov. 20 2020, Updated 2:53 p.m. ET
Back to Part 5
Non-agency mortgage backed securities – interest rate risk and credit risk
When we think of non-agency paper, we have both interest rate risk and credit risk. The interest rate risk borne by non-agency mortgage backed securities is more or less the same as agency paper. They have the same exact issues of negative convexity and difficulties in estimating duration. In fact, non-agency MBS have one other major risk: liquidity risk.
Article continues below advertisement
Non-agency MBS also have credit risk. A Redwood Trust (RWT) securitiztion of jumbo mortgages does not carry any sort of government guarantee. If the borrower defaults, and the trust loses money on the foreclosure (severity), those losses will get passed on to MBS holders in order of seniority. A pool of jumbo mortgages may have several tranches of mortgage backed securities against it. They will have a senior tranche, which will probably constitute the largest piece of the securitization, probably a mezzanine tranche, which will suffer losses before the senior piece, a junior tranche, which will take losses before the mezz and senior pieces, and an equity piece, which will be worth something only if every other tranche has been paid off.
In non-agency deals, losses are allocated to the equity tranche first, and once the losses from the pool exceed the notional value of the equity tranche, the equity tranche is wiped out (or declared worthless) and then losses start accruing to the junior tranche. Once the junior tranche has been wiped out, then the mezzanine tranches start taking losses. Finally, the senior paper will suffer losses if all other tranches have been wiped out.
Article continues below advertisement
As a general rule, the equity tranches of deals do not trade. They stay on the balance sheet of the issuer. Any bid they would get for the equity piece would be more or less de minimus. Often, the junior tranches also stay on the balance sheet of the issuer. The mezzanine tranches are usually sold into the market. The mezz tranches can be very volatile in price. While a Ginnie Mae MBS might trade in a range of 95 – 105, a mezz piece of a subprime deal could trade in the 30s.
Liquidity risk is one last pieces to think about. When financial stress hits the market, the bid for non-agency paper dries up, especially for the mezzanine and below tranches. This means that an investor may not be able to sell their bonds if they want to. Loss of liquidity was a big driver of the financial crisis.