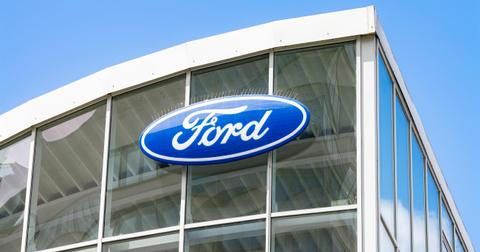 Ford Has Recalled More Than 375,000 Ford Explorers
By Kori Williams

Nov. 5 2020, Published 4:11 p.m. ET
On Wednesday, vehicle manufacturer Ford announced that it was recalling over 375,000 Ford Explorers because of a suspension issue that has caused 13 crashes, according to a company press release. Six people have been hurt in these crashes.
Article continues below advertisement
Affected vehicles are eligible for a a torque inspection of the cross-axis ball joint and replacement if deemed necessary.
What Ford Explorers are recalled and why?
All of the cars involved in these crashes are models issued from 2013 to 2017 and were built at Ford's Chicago Assembly Plant from September 4, 2012 to January. 25, 2017. They were then sold or registered to locations in the U.S. and Canada where salt is used to clear snow.
Article continues below advertisement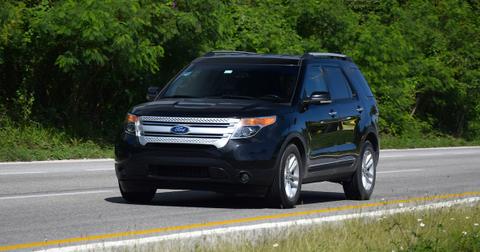 In these areas, the rear toe link, which puts weight on the back pair of tires so each wheel stays on the ground, on these cars can fracture. That can lead to less control on the road. Affected customers will be notified the week of November 30.
Article continues below advertisement
What is the Ford VelociRaptor and how much is it?
The Ford VelociRaptor is a series of all-terrain vehicles from the car manufacturer. These high-powered trucks are designed to be able to perform on rugged roads with ease with a feature called Trail Control. This cruise control system for this kind of driving.
With Trail Control, drivers set a speed, then the technology focuses on managing tough terrains. That way, a driver's main focus is steering over it all. Other features like monotube shocks give a driver even greater control.
Article continues below advertisement
According to Ford's website, one of this year's models, the 2020 F-150 Raptor starts at $53,455. But many customizations can be made that will change the price including materials for the interior, engine types, and paint jobs.
Ford's COVID survey
To keep its employees informed about the changing information about the coronavirus, Ford is conducting an online survey. "Your participation is important to help us take precautionary measures to protect you and everyone in this facility," the website says.
Article continues below advertisement
The survey goes on to ask employees who have been to a Ford facility within a 14 day period if they have been diagnosed with COVID or if they have had "flu-like symptoms." There is a survey for manufacturing workers in the U.S., other types of U.S. employees, and more for workers around the world.
What is Ford's stock price?
Ford trades on the New York Stock Exchange under the ticker F. Currently, it has a stock price of $7.64. While this isn't the lowest price the stock has been this year, It's not far from it.
Article continues below advertisement
In 2020, Ford's stock price has yet to be higher than $10, but at its lowest point, it was just over $4. It was another one of the businesses to see a drop in stock price in March as a result of coronavirus lockdowns.
Those looking to buy Ford stock may want to wait until the market improves. The auto industry as a whole has struggled in 2020. Because of quarantines and lockdowns, people are driving and traveling, in general, less often. This has only hurt the stock that wasn't doing so well to begin with.