What Happens When the U.S. Treasury Runs Out of Money
The U.S. government is on a deadline: Treasury secretary Janet Yellen and many other financial experts are warning that the U.S. Treasury will likely run out of money by Oct. 18, 2021. The scenario is tied to the nation's debt ceiling, and Congressional legislators hold the power over how the scenario plays out.
Article continues below advertisement
The Treasury's financial situation is dire, as it reached its borrowing limit in Aug. 2021. The typical response of Congress has been to vote to raise the debt ceiling, the maximum amount the U.S. is able to borrow. What will happen if the Treasury runs out of money? And what if Congress doesn't vote to raise the debt ceiling or approve its suspension?
Default is imminent without raising the debt ceiling
The basic outcome if Washington doesn't approve a debt ceiling increase (or suspend the debt ceiling) is that the U.S. will default on its debt. The effects of a national default are not precisely known, since it hasn't happened before (lawmakers have voted to raise the debt ceiling dozens of times in the past).
Article continues below advertisement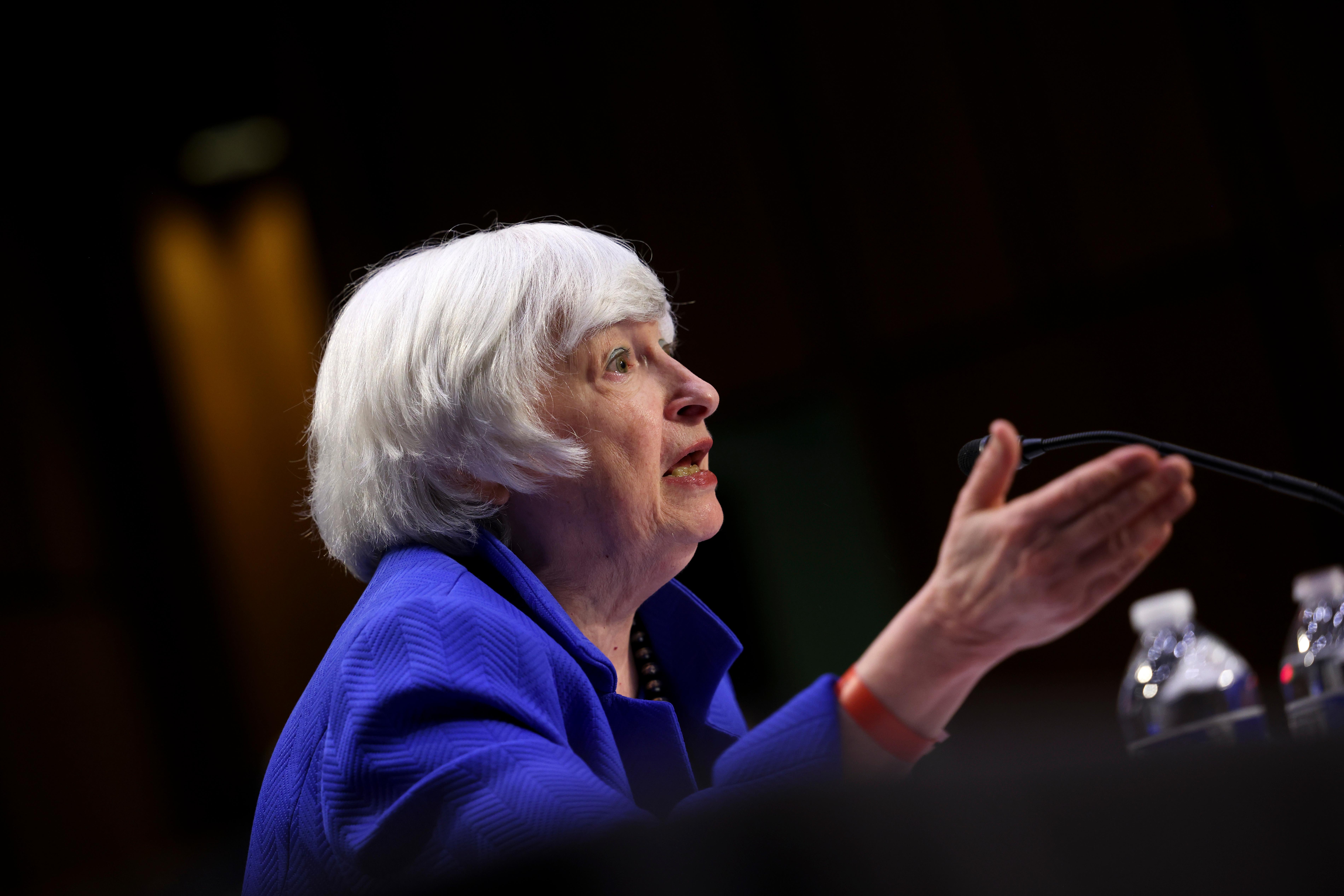 It's expected that the Treasury would not attempt to prioritize payments if it runs out of money, but would simply stop all government payments, such as Social Security checks and military and government employee paychecks. Fortune has noted that nearly one-third of state spending comes from federal funding, which would be impacted in the event of a default.
Article continues below advertisement
Impacts of default on Americans
Americans want to know how a default could impact them. Janet Yellen has warned of "widespread economic catastrophe" and JPMorgan Chase CEO Jamie Dimon also said it could be catastrophic.
Paul Van de Water, from a Center on Budget and Policy Priorities think tank, said, "Every item of federal spending is going to be affected—whether you're talking about payments that individuals receive, federal benefits, paychecks to civilian and military employees, grants to state and local governments—all of these are going to be touched."
Article continues below advertisement
Treasury bills, the U.S. credit rating, and global markets all stand to be impacted by a default. Reuters reported Moody's projections of a nearly 4 percent drop in economic activity, a loss of almost 6 million jobs, unemployment rising almost 9 percent, and a major stock sell-off. The impact would also likely cause an interest rate increase on consumer debt, business debt, and mortgages.
Article continues below advertisement
Why Congress may not raise the debt ceiling
Much of this debate may come down to bad blood between the Republican and Democratic parties. In fact, Joe Biden and Senate minority leader Mitch McConnell have heatedly contradicted each other regarding the situation.
Biden has stated that the vote is "up to Mitch McConnell," who has the power to influence all Senate Republicans in their votes about the debt ceiling. He has also asked Republicans to "get out of the way" and stop hindering Democratic efforts.
However, according to Fortune, McConnell sent a letter on Oct. 4 in which he essentially washed his hands of the issue. "For two-and-a-half months, we have simply warned that since your party wishes to govern alone, it must handle the debt limit alone as well."