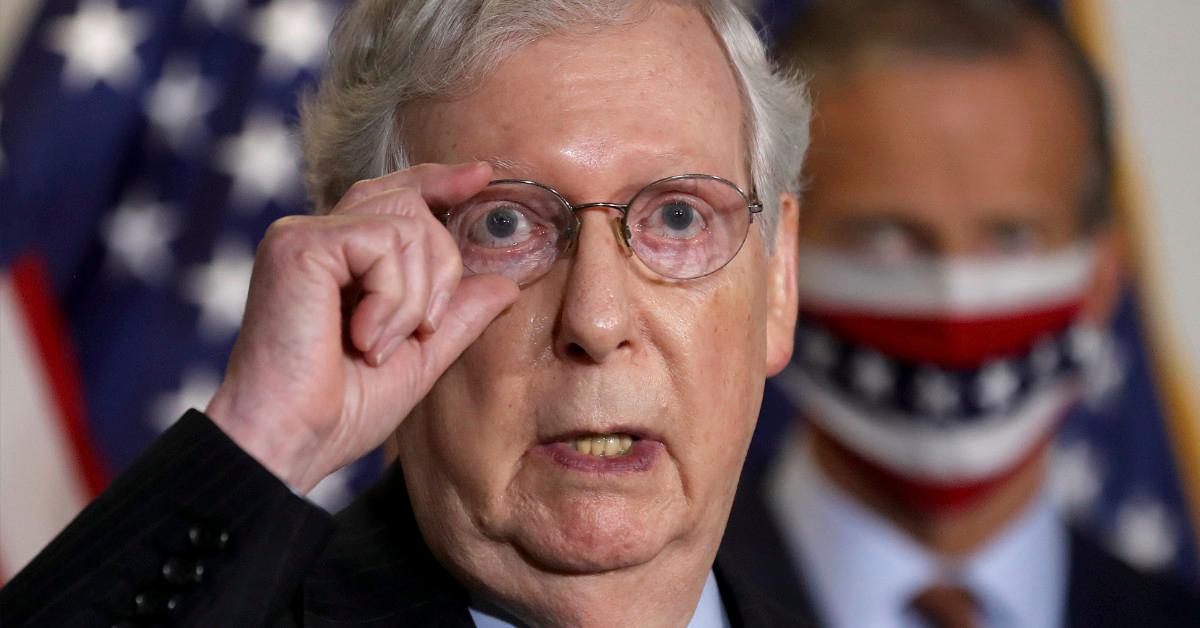 Why Mitch McConnell Is One of the Wealthiest Members of Congress
Republican Senate Minority Leader Mitch McConnell says that he's willing to support a much cheaper version of President Joe Biden's $2 trillion American Jobs infrastructure plan as long as it doesn't involve tax hikes for millionaires and corporations.
"We're open to doing a roughly $600 billion package which deals with what all of us agree is 'infrastructure,'" McConnell said on May 3, according to CNBC. "And to talk about how to pay for that in any way other than reopening the 2017 tax reform bill."
Article continues below advertisement
The politician reiterated that point on May 13 and told reporters that reopening the 2017 tax bill is a "red line" in Republicans' negotiations with Biden, according to CBS News.
Meanwhile, McConnell's reported net worth could explain why the senator from Kentucky would oppose higher taxation on the rich.
Mitch McConnell's net worth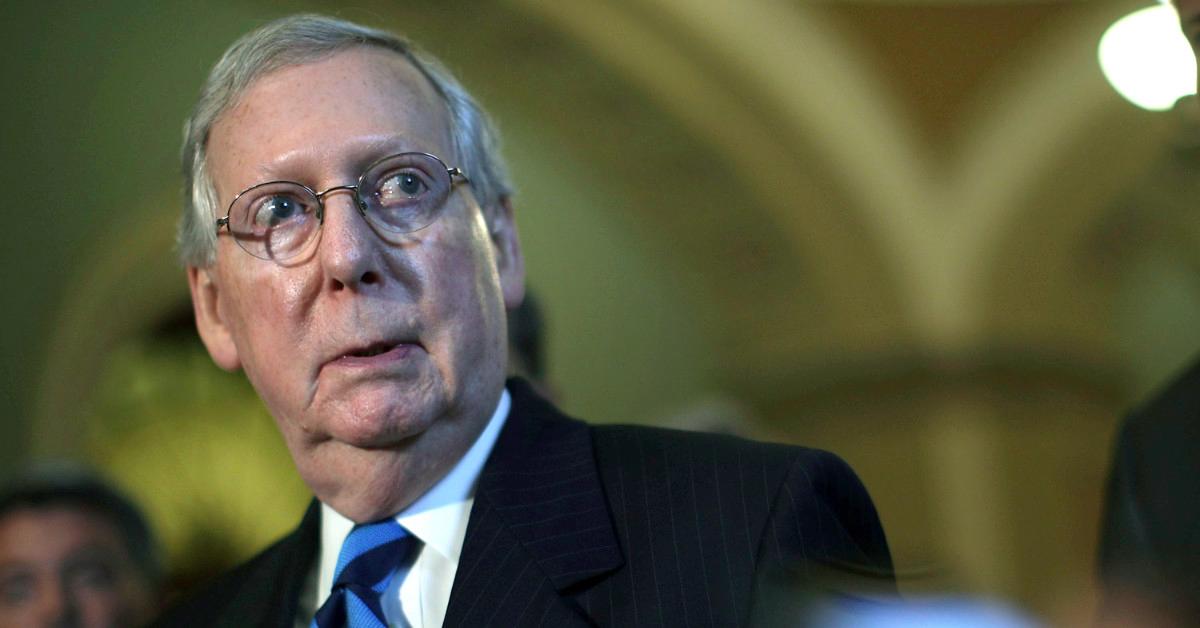 The Center for Responsive Politics estimates that McConnell's net worth as of 2018 was $34,137,534.
For that calendar year, McConnell was ranked 21st in the center's ranking of congressional net worths and seventh among fellow senators. His fortune ranked him behind lawmakers like Sen. Mark Warner (D-Va., $214.1 million), Rep. Greg Gianforte (R-Mont., $189.3 million), and Rep. Paul Mitchell (R-Mich., $179.6 million).
Article continues below advertisement
In 2020, The Washington Post broke down McConnell's wealth in a fact-checking article in response to a Lincoln Project ad that said that he was "one of the richest guys" in Washington.
The newspaper reported that McConnell's wealth was $3.1 million before 2008, which was well below the Senate average of $14.5 million at the time. In 2008, he received a tax-exempt money market fund valued at between $5 million and $25 million as a "gift from a filer's relative," according to his financial disclosure form at the time.
A spokesman for McConnell told The Washington Post that that money market fund was an inheritance for McConnell's wife, former Transportation Secretary Elaine Chao, from the 2007 death of her mother. Elaine's mother, Ruth Chao, "personally had nearly $59 million of assets to her name, according to an inventory filed with her will," Forbes reported in 2019.
Article continues below advertisement
The Washington Post cited Chao's family inheritance as it refuted the perception that McConnell gained his wealth in backroom deals during his political career. "In other words, McConnell got rich because he married well, not because of deals he cooked up in Washington," the newspaper concluded.
Article continues below advertisement
Mitch McConnell's portfolio
On the OpenSecrets.org website, the Center for Responsive Politics lists the assets McConnell had for each calendar year between 2008 and 2018. For 2018, the center listed 63 assets totaling $13.4 million to $54.8 million.
The mutual funds in the list include Vanguard Municipal Money Market Fund, Vanguard REIT Index Adm, T Rowe Price Mid-Cap Growth, T Rowe Price Blue Chip Growth, T Rowe Price Emerging Markets Stock, T Rowe Price Equity Index 500 Fund, Schwab Government Money Fund American, Delaware Diversified Income Instl, Funds Growth Fund of America, American Funds Growth Fund of America, and Victory Munder Multi-Cap.