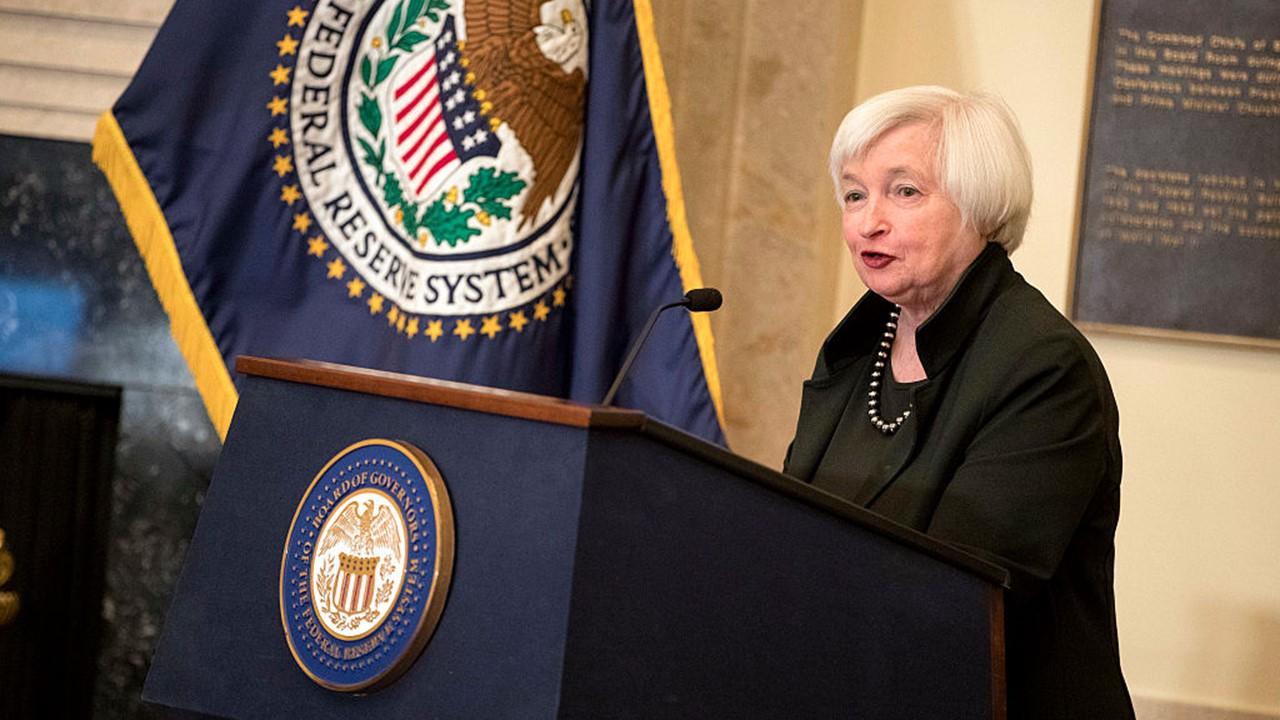 What Are Janet Yellen's Monetary Policies?
President-elect Joe Biden has chosen Janet Yellen for the role of Treasury Secretary. Yellen is a former Fed chair. The Senate must approve her Treasury position before it's official. If approved, she will be the first woman Treasury Secretary in the U.S.
Article continues below advertisement
The current Fed Chair is Jerome Powell. Yellen and Powell's approaches to monetary policy differ in some significant ways, but they aren't far off the mark.
Article continues below advertisement
Janet Yellen on monetary policy
In addition to her governmental roles, Yellen is an economist at the Brookings Institution. According to Brookings, she has stated her case that monetary policy should include "better anchored inflation expectations."
Article continues below advertisement
Janet Yellen versus Jerome Powell
In 2020, CARES Act funding (which was led by the Trump administration's Steven Mnuchin) effectively prevented a total crisis. The act made use of market tools like bonds and corporate debt to foster the funding. However, it also contained liquidity facilities expiration.
Both Yellen and Powell think that fiscal support for the economy should be ongoing. Recently, Mnuchin halted business support and returned nearly a quarter of CARES Act funding.
Article continues below advertisement
Janet Yellen during her Fed role
During Yellen's time as Fed chair, she tended to avoid commenting on trade issues. The topic is inherently political and the Fed likes to keep itself out of the mix as much as possible.
If Yellen makes the final transition into the role of Treasury Secretary under the Biden administration, she will have to act as a liaison for trade, particularly between the U.S. and China.
Article continues below advertisement
Janet Yellen says bitcoin is a "highly speculative asset"
Throughout her time in the public eye, Yellen has shared her thoughts on bitcoin and other forms of cryptocurrency.
Yellen has made it known that she isn't a personal fan of bitcoin. In a 2018 Coindesk interview, she said, "I know there are hundreds of cryptocurrencies and maybe something is coming down the line that is more appealing but I think first of all, very few transactions [that] are actually handled by bitcoin, and many of those do take place on bitcoin are illegal, illicit transactions."
Article continues below advertisement
As far as regulation goes, the Fed doesn't play a regulatory role for bitcoin directly. Yellen is more amenable to blockchain as a whole.
What will Janet Yellen's salary be as Treasury Secretary?
The role of Treasury Secretary is a Level I Executive Schedule position in the White House. Since January 2018, the annual salary for all Level I positions is $210,700. Other Level I roles include Attorney General, U.S. Trade Representative, and Fed Chair.
Article continues below advertisement
A look back at Janet Yellen's book
In 2001, Yellen published a book called The Fabulous Decade: Macroeconomic Lessons from the 1990s. She co-authored the book with Alan S. Blinder, an American economist at Princeton University and former Vice Chairman of the Board of Governors of the Federal Reserve under former President Bill Clinton.
Janet Yellen has an ivy league education
Yellen graduated from Yale University in 1971. Seven years later, she married George Akerlof, another economist who won the 2001 Nobel Memorial Prize in Economic Sciences.