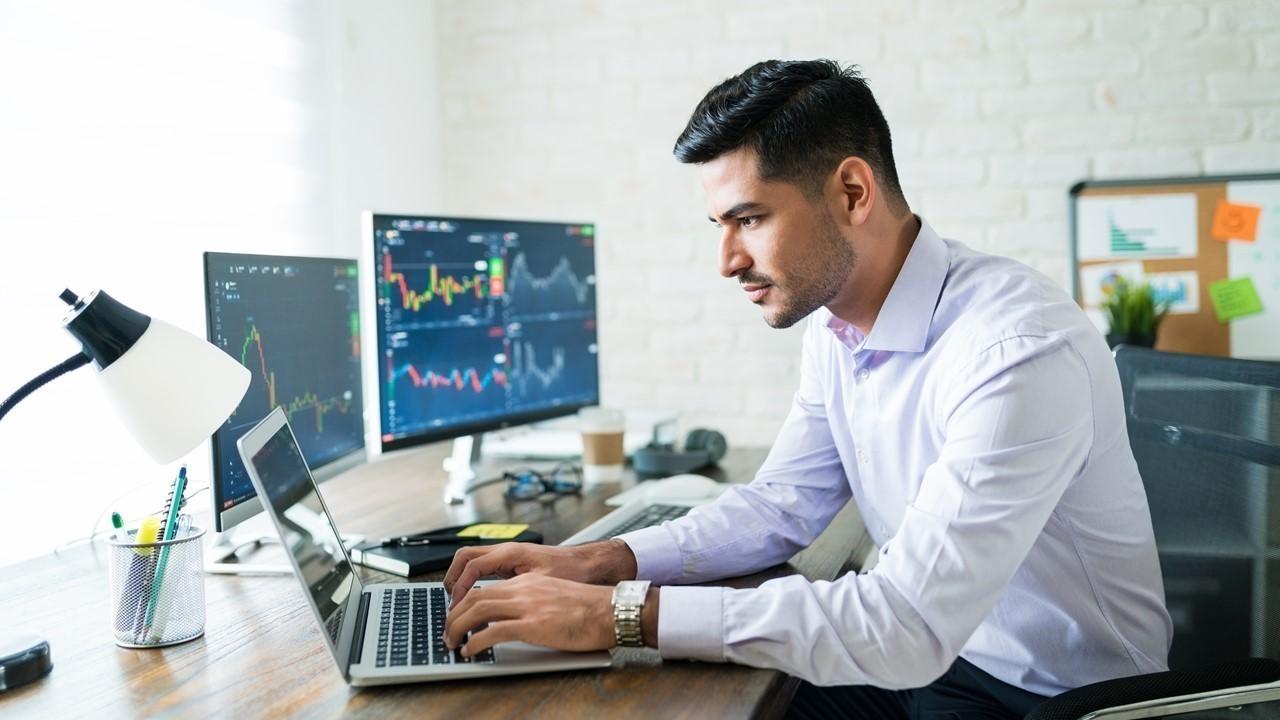 U.S. T-Bills Are Hot Right Now—How Investors Can Buy Them
U.S. government bonds or T-bills are considered among the safest investments globally. In 2020, the yields on the 10-year T-bill, which is seen as the benchmark for interest rates, fell to its all-time low. However, yields have been rising this year and touched their pre-pandemic highs. Are U.S. T-bills a good investment and how can you buy them?
Article continues below advertisement
Bonds have been in a bull market for the last four decades. For bonds, the yields and prices are inversely proportional. Interest rates in the U.S. have gradually come down over the last 40 years, which has led to high returns for bond investors.
Is the bond bull market over?
Many people are speculating whether the bull market in bonds is over. There's a school of thought that thinks the Federal Reserve might have to raise rates soon because rising bond yields signal an impending rise in inflation. These observers point to the massive fiscal stimulus, which could have an inflationary impact.
Article continues below advertisement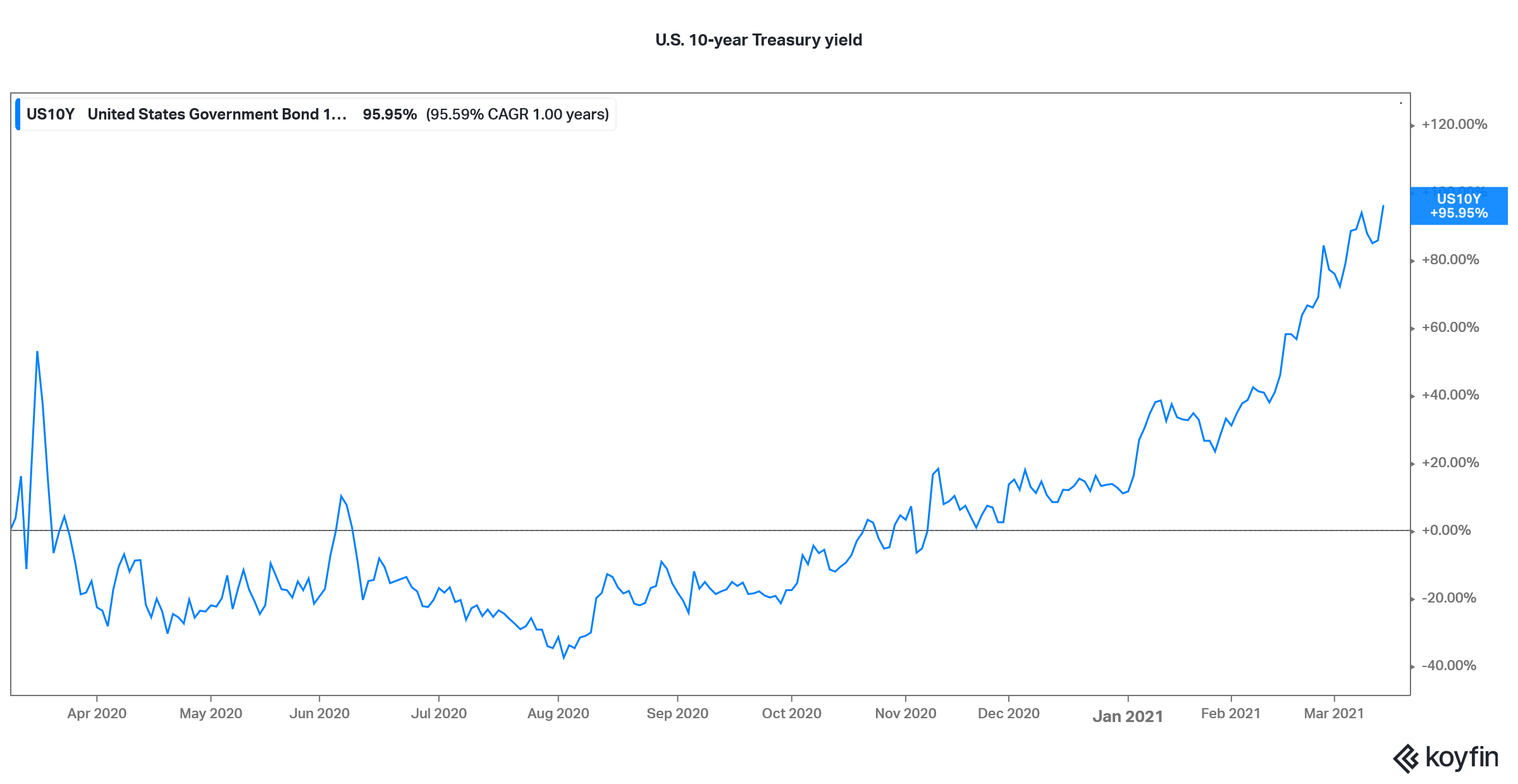 Also, the rise in crude oil and other commodity prices could lead to cost-push inflation. As the U.S. economy rebounds from last year's troughs there's bound to be some inflation.
Article continues below advertisement
However, another school of thought argues that rising bond yields are a sign of the U.S. economy's strength. Treasury Secretary Janet Yellen is among those who subscribe to the view.
All said, the Fed might raise rates in the fairly foreseeable future. The central bank understands the critical role that its liquidity infusion and monetary policy easing played in stabilizing the U.S. economy and might not reverse course in a hurry.
Article continues below advertisement
T-bills come with a catch
From a safety perspective, U.S. T-bills are among the safest investments but there's a catch here. You have to hold the bill until maturity for it to be "safe." Looking at the YTD price action, investors in T-bills are sitting on losses amid the rise in yields.
Article continues below advertisement
U.S. 10-year Treasury bill (TNX)
With the yields on U.S. 10-year Treasury bill now back above 1.6 percent, it could be a good time to invest in them. The spike in bond yields might have run its course and we could see them ease now. This would mean capital gains for investors who buy T-bills now.
Article continues below advertisement
How to buy T-bills
The market for corporate bonds isn't very liquid. They mainly trade on the OTC markets and you have to involve a broker. However, the scenario is different for T-bills. You can buy T-bills directly from the U.S. government Treasury through TreasuryDirect. You can also buy them through a broker or a bank.
Alternatively, you can consider buying ETFs that invest in T-bills. There are ETFs that invest in the short end of the curve as well as those that invest in long-duration T-bills. You can invest in T-bills based on your risk appetite and investment needs.
Article continues below advertisement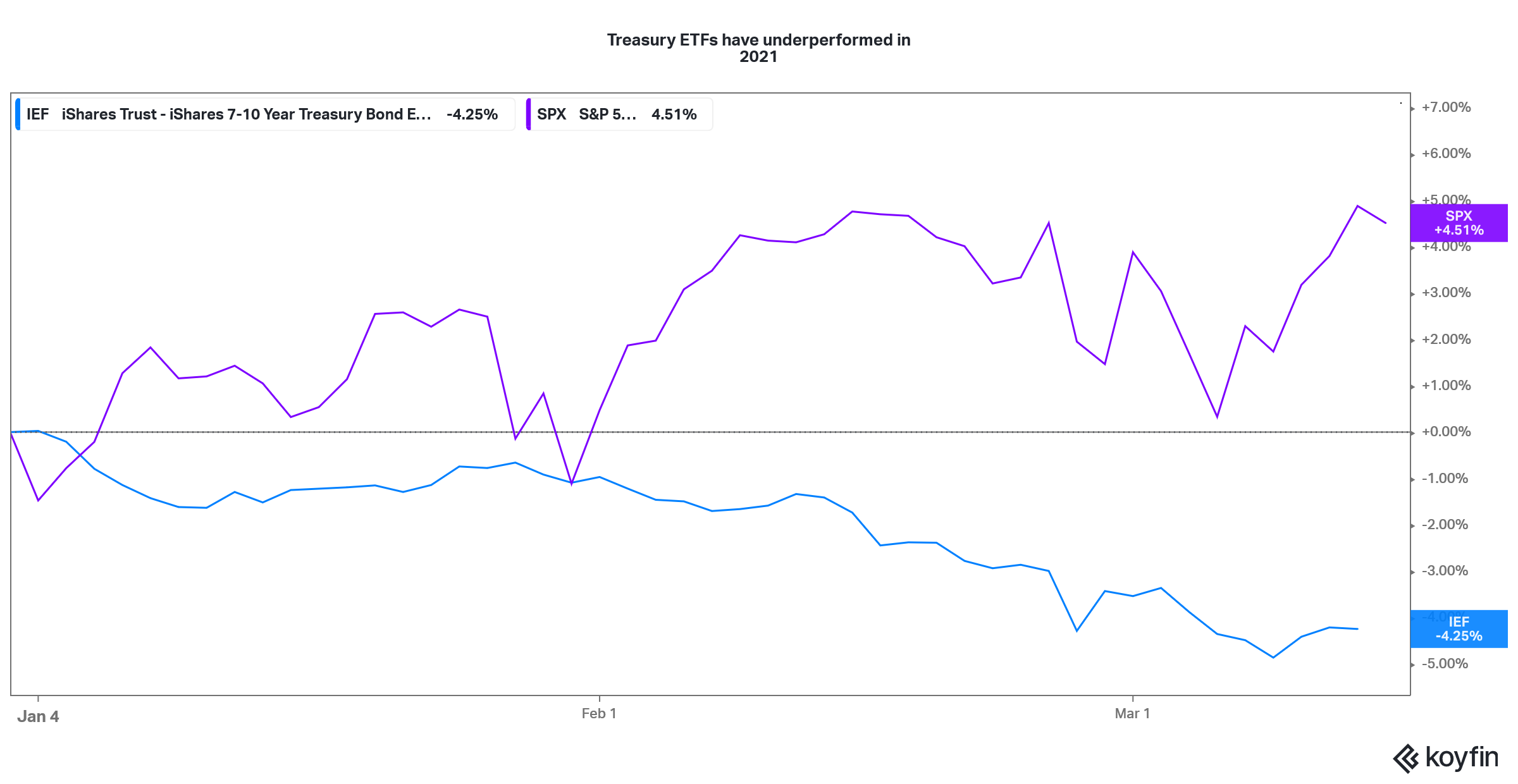 Warren Buffett on bonds
Warren Buffett, who has never been a fan of investing in debt, reiterated his disdain for debt in this year's annual letter. He said that bonds aren't a good investment due to the low yields. However, Buffett hasn't been spot on, which is visible in some of his recent actions including not buying stocks aggressively when the markets crashed in the first quarter of 2020.
Overall, the 10-year T-bill looks like a good buy with yields of around 1.6 percent. The only major risk would be spiraling inflation that could prompt the Fed to raise sooner than we might currently envision.