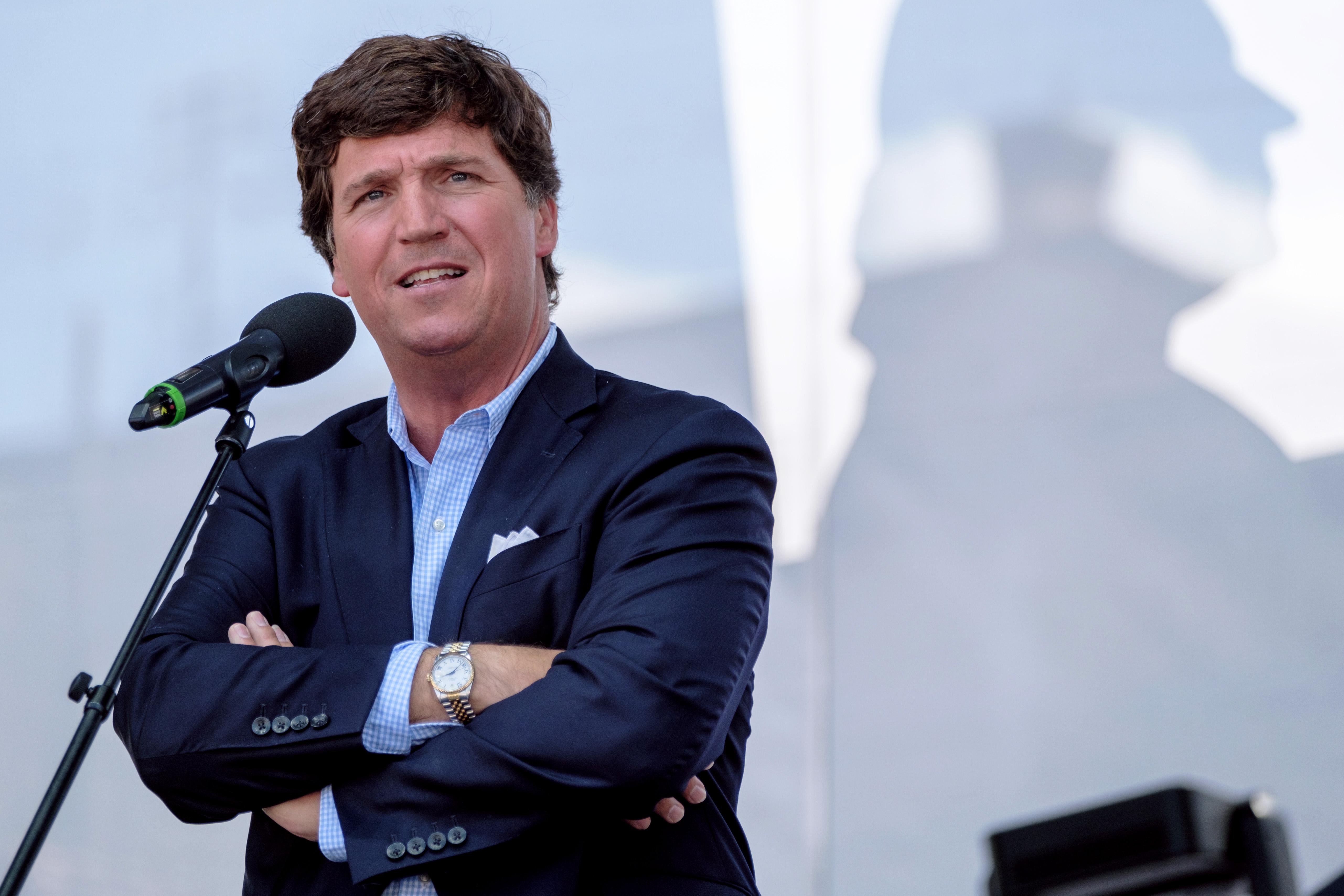 Why People Think Tucker Carlson May Quit Fox News
Tucker Carlson has practically been the face of Fox News since he joined Tucker Carlson Tonight in Nov. 2016, just after the election of Donald Trump. Now, nearly five years later, could Carlson really be quitting his post on the right-wing news station?
Article continues below advertisement
Article continues below advertisement
Here's why people are wondering what Carlson is up to, and whether he's really talking about leaving.
Chris Hayes thinks Tucker Carlson will quit Fox News
Chris Hayes, an American commentator for MSNBC, spoke on his show All In with Chris Hayes about Carlson's potential exit from Fox News.
Article continues below advertisement
Hayes used his platform to showcase how so many Fox News commentators and hosts vocally oppose vaccines and related regulations. In fact, he cites data from left-leaning researcher Media Matters for America suggesting that, in 99 percent of the days over the past six months, the Fox website has shared undermining stories about vaccines.
The big issue for many of these commentators, including Carlson, is not necessarily COVID-19 vaccines themselves—but vaccine mandates. President Biden recently imposed a vaccine mandate on large private businesses (with an alternative of weekly virus testing for those who don't want to or cannot get vaccinated).
Article continues below advertisement
Article continues below advertisement
Ironically, the Fox company has an even stricter vaccine mandate, requiring daily COVID-19 testing for those who do not get vaccinated. It also has mask mandates in place at its in-person offices, as evidenced by a fully masked Washington Bureau reopening event.
Meanwhile, Carlson has been highlighting people who have left jobs that require vaccines on his show. Hayes thinks Carlson himself is soon to follow.
Article continues below advertisement
Is Tucker Carlson vaccinated or getting daily tests?
While Carlson works at Fox News, he must either get vaccinated or test daily against COVID-19. He has touted the tyranny of medical control often on his show. Still, it's possible that he's complying with his employer's rules. As Hayes puts it, the alternative is that Carlson "just does not believe any of the stuff he's saying, and it's all just a craven, cynical act for ratings while he himself is [vaccinated]."
Article continues below advertisement
Past rumors of Carlson quitting Fox proved fake
In 2020, a screenshot of Tucker announcing he was leaving Fox News and going to far-right platform NewsMax swirled on Parler. The highly conservative social media platform was big news at the time, though its popularity has since dwindled.
Article continues below advertisement
Ultimately, it came to light that the screenshot had been doctored. It happened just as many Trump voters were upset about a supposed "stolen election." The election was proven to be legitimate, but viewers were upset that Fox News wasn't covering what they wanted, even if that coverage would have been fake. The NewsMax post wasn't real and Carlson stayed at his job on the Fox show.
Fans await Carlson's clarification
Carlson has yet to take to social media or the screen to rebut Hayes' predictions. It's currently unclear whether he'll deny the claims entirely, prove Hayes is right, or take a stance somewhere in between.