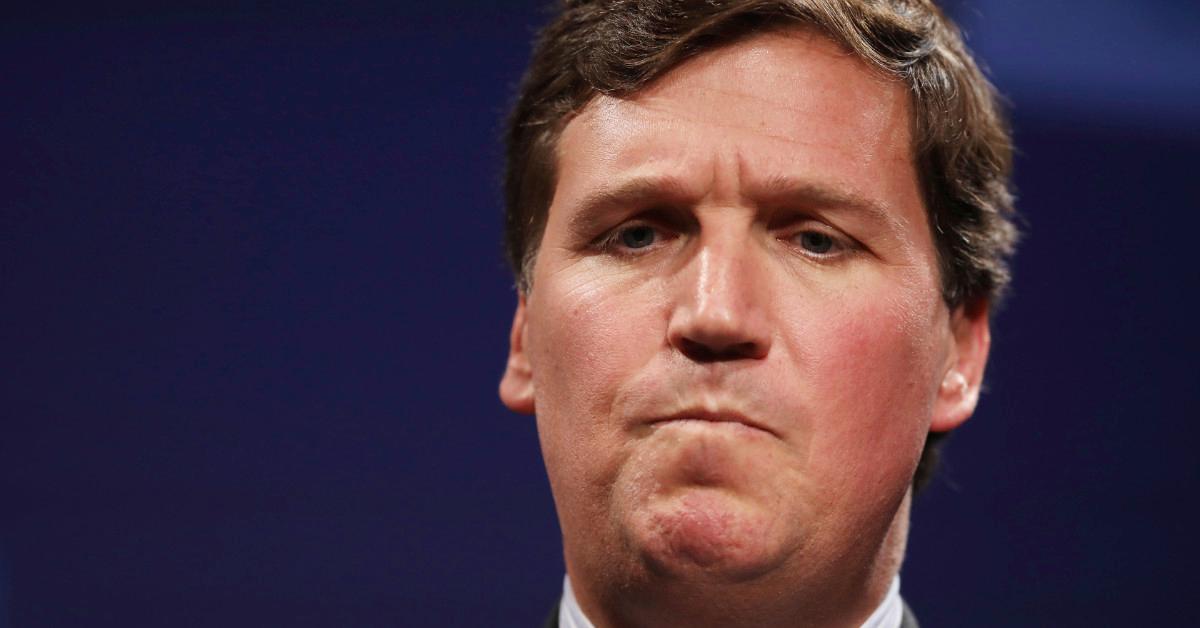 Tucker Carlson Has the #1 Cable News Show, Lower Salary Than Peers
In news that should frighten anyone who takes the COVID-19 pandemic seriously, Fox News declared Tucker Carlson a cable TV ratings winner just one day after the right-wing host railed against mask-wearing.
On the April 26 episode of Tucker Carlson Tonight, Carlson said that outdoor mask use is "repulsive" and that it should be "illegal" to force children to wear masks outside. (He even urged witnesses to this "child abuse" to "call the police immediately, contact Child Protective Services.")
Article continues below advertisement
Article continues below advertisement
The following day, Fox News reported that it had "dominated the cable landscape" during the month of April, ranking as the most-watched network in primetime and in total day viewers. The network boasted that Tucker Carlson Tonight was the most-watched cable news program, with 3.02 million viewers per episode on average.
So, if Tucker Carlson has the No. 1 cable news show, then surely he has the No. 1 net worth and salary, right? Well, not according to a recent ranking.
Tucker Carlson's salary and net worth ranked way lower than Sean Hannity's or Anderson Cooper's.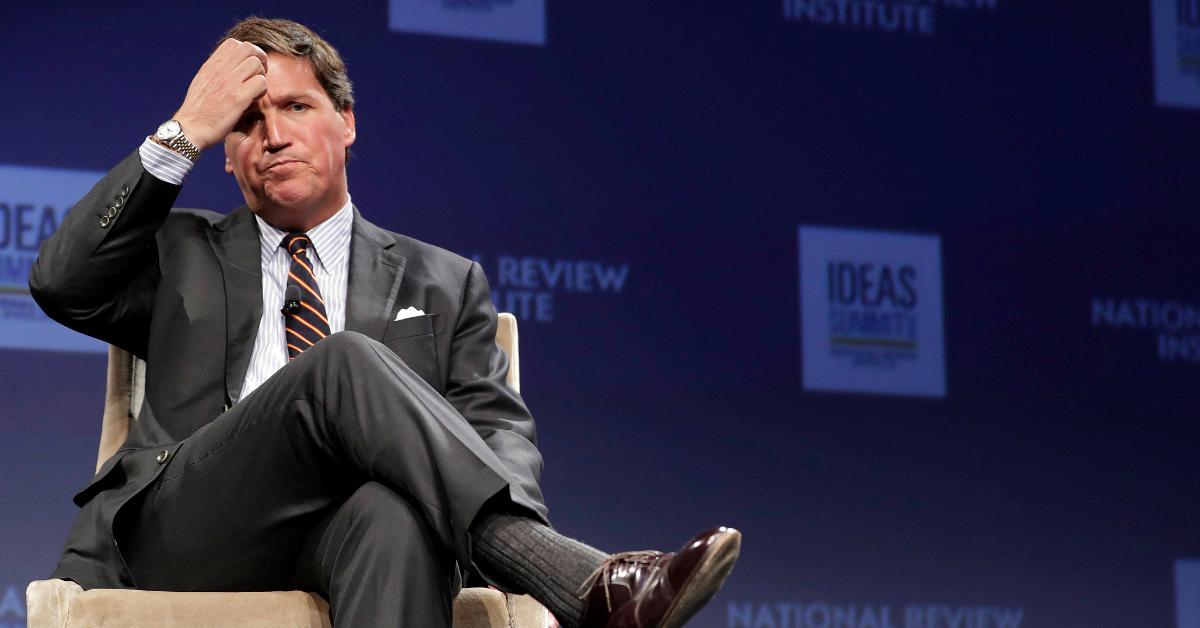 In TheStreet's ranking of TV anchor salaries, last updated in February 2020, Carlson ranked 12th out of 15, with a salary of $6 million and a net worth of $20 million. His salary and net worth ranked him above MSNBC's Lawrence O'Donnell, NBC News' Lester Holt, and CNN's Erin Burnett. However, he still ranks below other cable TV news stalwarts, including other Fox News anchors, even with the $10 million salary CNN reported he was earning in August 2020.
Article continues below advertisement
Fox News' Maria Bartiromo had a salary of $10 million and a net worth of $50 million, ranking her at No. 7, for example, while the channel's Sean Hannity topped the chart with a salary of $40 million and a net worth of $250 million.
CNN host Anderson Cooper, meanwhile, had a salary of $12 million and a net worth of $100 million, although TheStreet speculated that the CNN host's fortune would jump to more than $1 billion with inheritance from his late mother, Gloria Vanderbilt.
"Tucker Carlson Tonight" has lost major advertisers.
One possible reason Carlson isn't paid more or worth more is that major advertisers seem to have fled from Tucker Carlson Tonight.
Ad money for the show fell from almost $92.7 million in 2017 to $48.3 million from in 2018—a 47.8 percent decline—as Variety reported in 2019. And a recent TV[R]EV analysis showed that in the last week of March 2021, the biggest advertiser during Tucker Carlson Tonight was Fox News itself, with 18 ads, followed by the controversial MyPillow, with 10 ads.
In a column on April 30, Los Angeles Times business columnist Michael Hiltzik wondered how Tucker Carlson Tonight even survives without major advertisers. "Judging from my viewing of the program on a couple of recent evenings, it comprises one advertiser that has attracted a regulatory complaint, another dinged for alleged ineffectiveness, a few others selling products for geriatrics that one would more expect to see more on daytime TV or in predawn hours, and a few other minor consumer products," Hiltzik added.