Sean Hannity Stays Tight-Lipped on Personal Life After Dating Status Goes Public
Sean Hannity was married to Jill Rhodes up until 2020. Then, intimate photos of Hannity were released by the 'DailyMail' confirming who he's with now.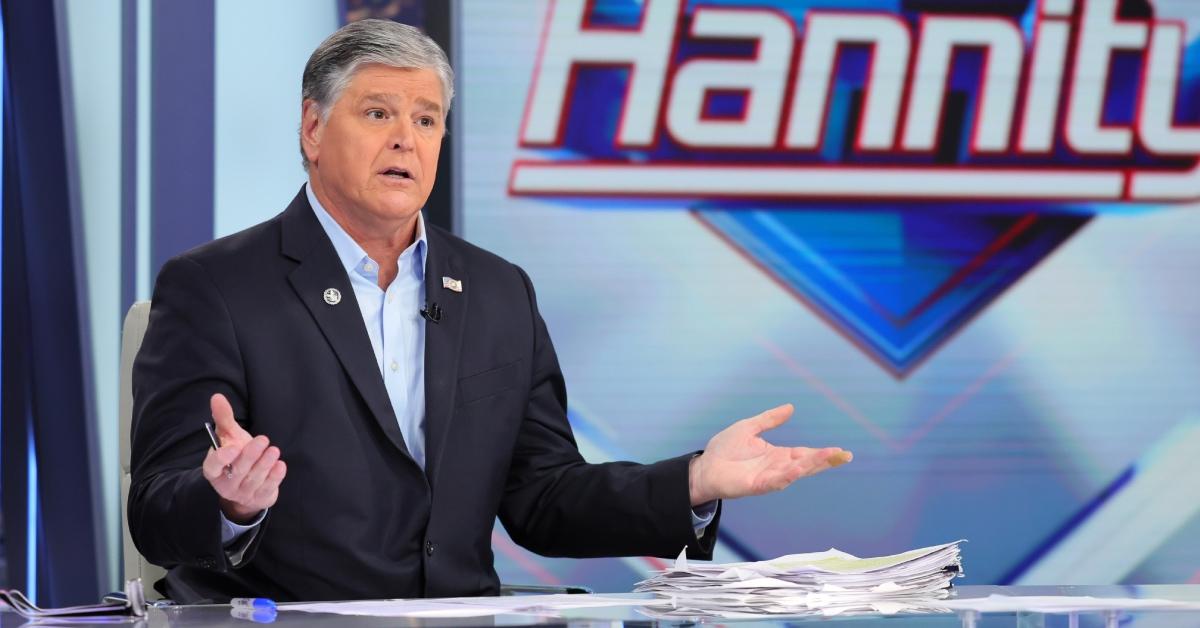 Article continues below advertisement
Article continues below advertisement
While there is much about Hannity people don't know (he likes to keep his personal life pretty private), the DailyMail was able to debunk one rumor that has been circulating the internet for years — and that's if Hannity and Earhardt are dating?
Hannity and Earhardt are an item and have been for quite some time. But are they married? Here's what we know about Hannity's dating life, his past relationships, and where things might be headed in the near future.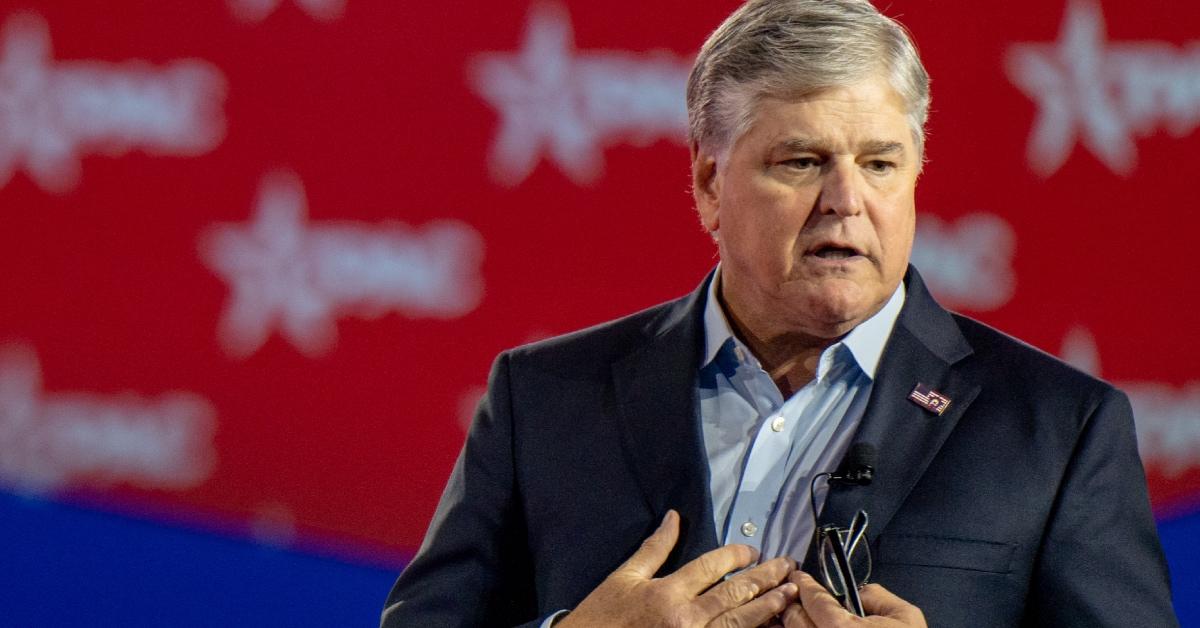 Article continues below advertisement
Does Sean Hannity have a new wife?
As far as the public knows, Hannity isn't currently married. The TV host was, however, previously married to former journalist Jill Rhodes. The former couple confirmed their divorce in June 2020, announcing an end to their marriage of more than two decades.
"Sean and Jill are committed to working together for the best interests of their children," they said in a joint statement to USA Today at the time. "Amicable agreements were entered into over four years ago between Sean and Jill. They maintain a close relationship as parents to their children [Merri Kelly and Sean Patrick]."
In October 2021, Hannity deflected a Newsweek question about who he was dating and whether he was getting married. "I never talk about my personal life, ever," he said.
Article continues below advertisement
Article continues below advertisement
Who is Sean Hannity's girlfriend?
In June 2020, Vanity Fair reported that Hannity and Fox & Friends co-host Ainsley Earhardt had been together for "quite some time," citing four current and former Fox News staffers who confirmed the relationship. (Earhardt was previously married to former college football star Will Proctor, with whom she shares daughter Hayden.)
Article continues below advertisement
At the time, both Hannity and Earhardt denied the relationship chatter. "Right now I am focused on raising my daughter and I am not dating anyone," Earhardt said through a Fox News spokesperson. "As anyone at Fox News will tell you, Sean is a wonderful person and whomever he chooses to date will be extremely fortunate." For his part, Hannity said, "I do not discuss my personal life in public."
Article continues below advertisement
But Earhardt may have tipped her hand in October 2021, after Fox & Friends co-host Brian Kilmeade asked Hannity if he has a favorite anchor on the morning program. "Yes, he does," Earhardt interjected, reported The Daily Beast.
Article continues below advertisement
Then, in April 2023, the DailyMail released intimate photos of Hannity and Earhardt attending the Oyster Fest in Long Island last fall. In one photo, the two appear to be sharing an ear of corn. They were also captured vacationing together with Earhardt's daughter in Palm Beach, Fla. nearby to Donald Trump's Mar-a-Lago estate. Needless to say, Hannity and Earhardt's relationship has gone public.
A source close to the pair told the DailyMail, "He's a generous and kind guy and she is just an incredibly wonderful person — they're a really sweet couple with so much love for each other."
Article continues below advertisement
Article continues below advertisement
Is Ainsley Earhardt still at Fox?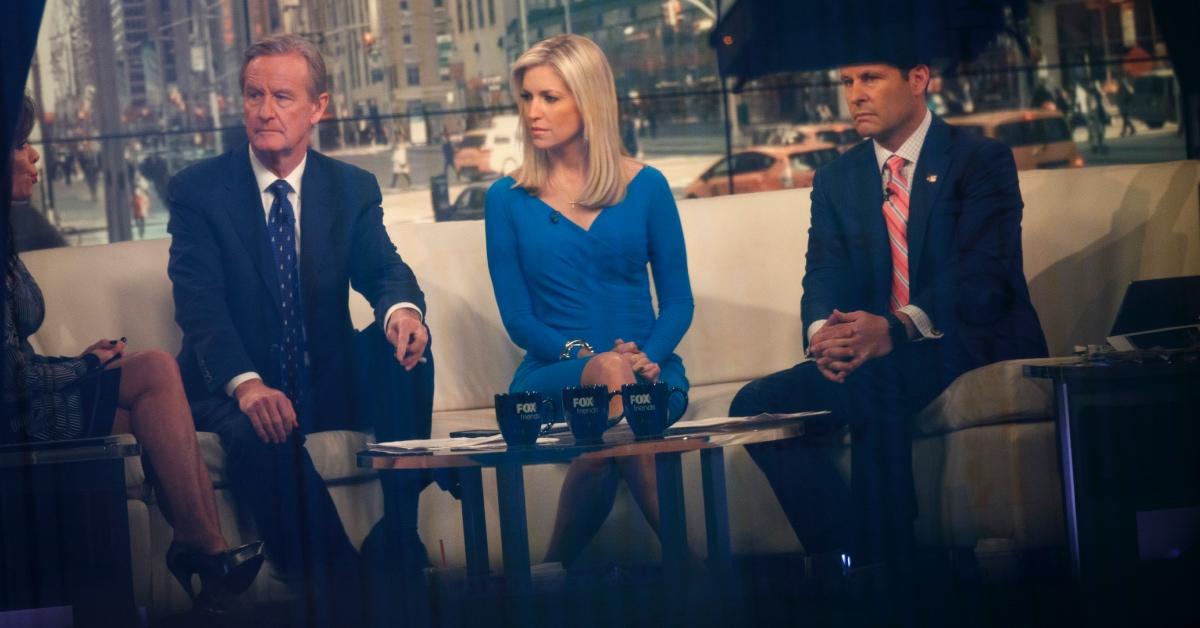 The 45-year-old joined Fox News in 2007 and served as a correspondent for the channel, covering stories such as kidnapper Ariel Castro's arrest, the Deepwater Horizon oil spill, and Pope Francis's visit to New York City. In 2013, she became co-host of Fox & Friends First, the channel's early-morning program, and in 2016, she became co-host of Fox & Friends, her current berth.