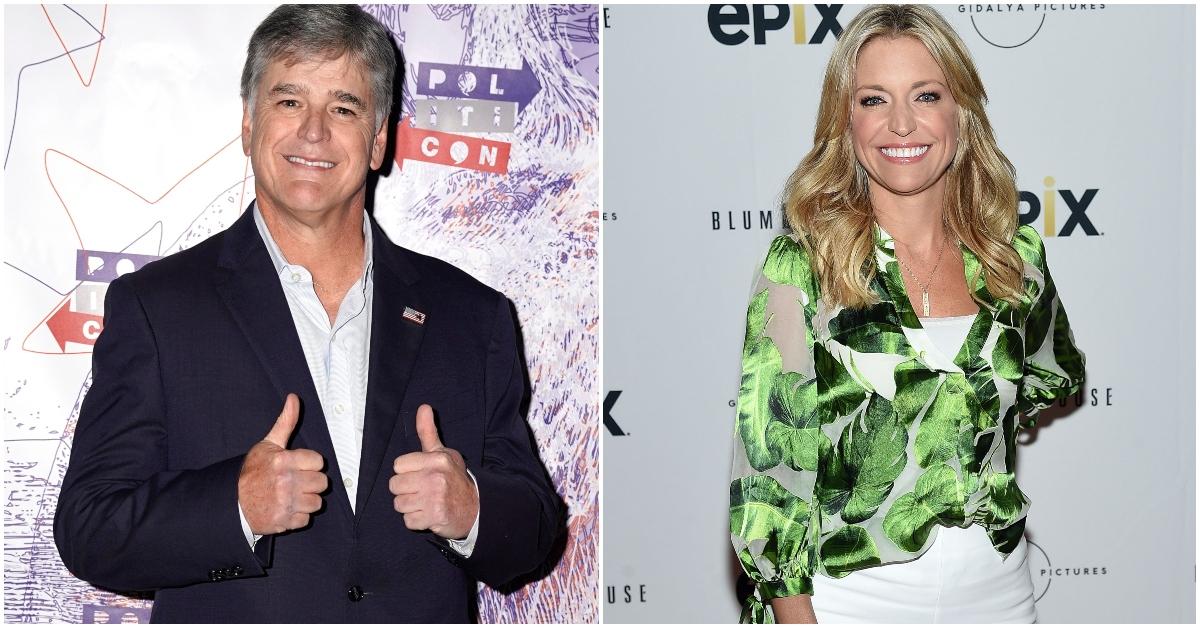 It Looks Like Sean Hannity Is Still Going Strong With Fellow Fox News Host Ainsley Earhardt
In 2022, Sean Hannity became the longest-running host in cable news history. For over 25 years, his show Hannity (formerly Hannity & Colmes) has been one of Fox News' top-rated primetime shows and currently draws more than 3 million viewers nightly.
Article continues below advertisement
So, it's no surprise that fans of the conservative political commentator are curious about his life off-screen, especially when it comes to rumors he is dating fellow Fox News host Ainsley Earhardt.
Who is Sean Hannity dating? His relationship with Ainsley Earhardt has been a "open secret" for years.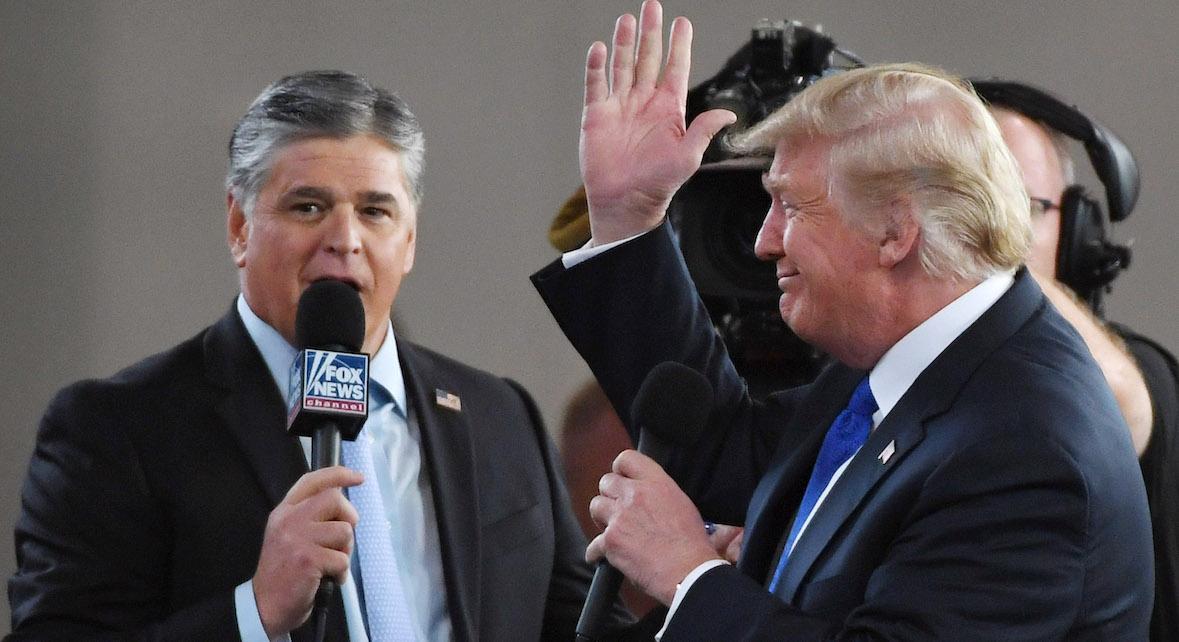 In 2020, Hannity shocked his fans when he announced he had divorced his wife, Jill Rhodes, the year prior, and that the couple had been separated for years.
Together, they share two kids — Patrick and Meri — and were married for 27 years before their split.
Article continues below advertisement
Following that announcement, it was rumored that Hannity had moved on with Fox & Friends co-host Ainsley Earhardt. While the couple has publicly denied their relationship, according to sources, they are very much dating.
"He's very private because he's very famous and he's very controversial," a source told People magazine in 2020, "but it's been an open secret that they have been seeing each other."
Article continues below advertisement
The source added, "They're together all the time, but in private ... for years."
The couple has been spotted together at Fox News host Pete Hegseth's wedding and were dubbed the "First Couple of Fox" by Vanity Fair. Previously, Earhardt was married to ex-husband Will Proctor, but the couple, who share a daughter, split in 2019.
Ainsley Earhardt reportedly hosted 'Fox & Friends' from Sean Hannity's home during the COVID-19 pandemic.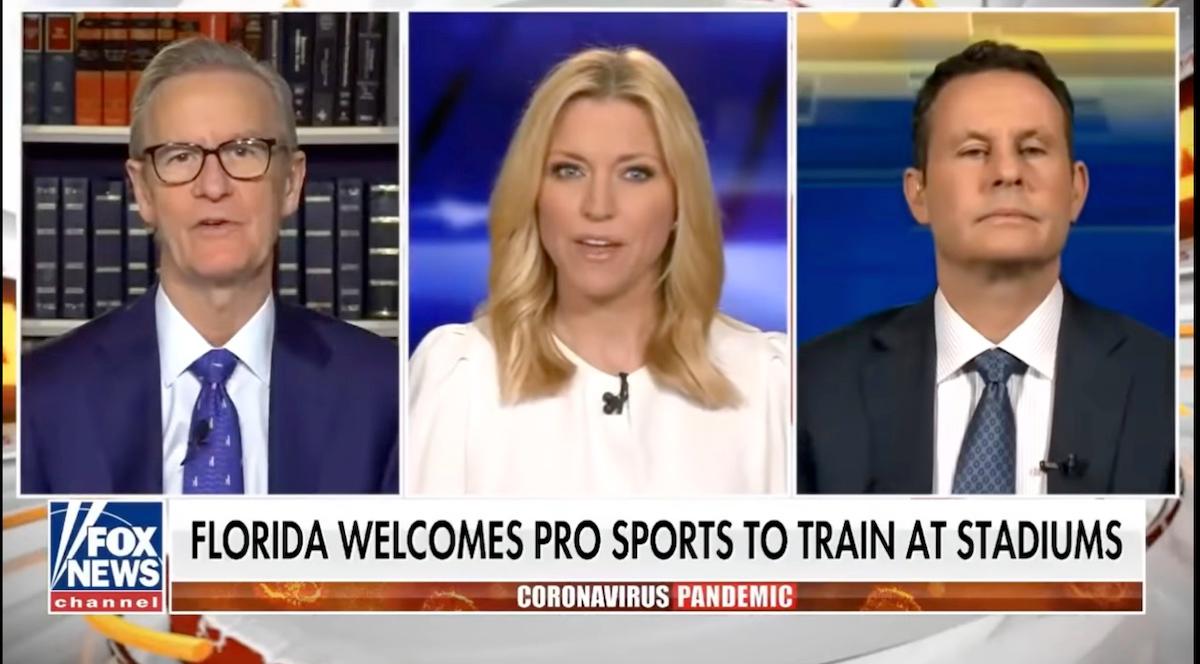 According to Vanity Fair, Earhardt even hosted Fox & Friends from a studio in the basement of Hannity's Long Island mansion during the pandemic.
However, at the time, both denied relationship rumors.
Article continues below advertisement
"I do not discuss my personal life in public," Hannity told the outlet when asked about Earhardt.
Earhardt also denied the rumors, saying, "Right now I am focused on raising my daughter. As anyone at Fox News will tell you, Sean is a wonderful person and whomever he chooses to date will be extremely fortunate."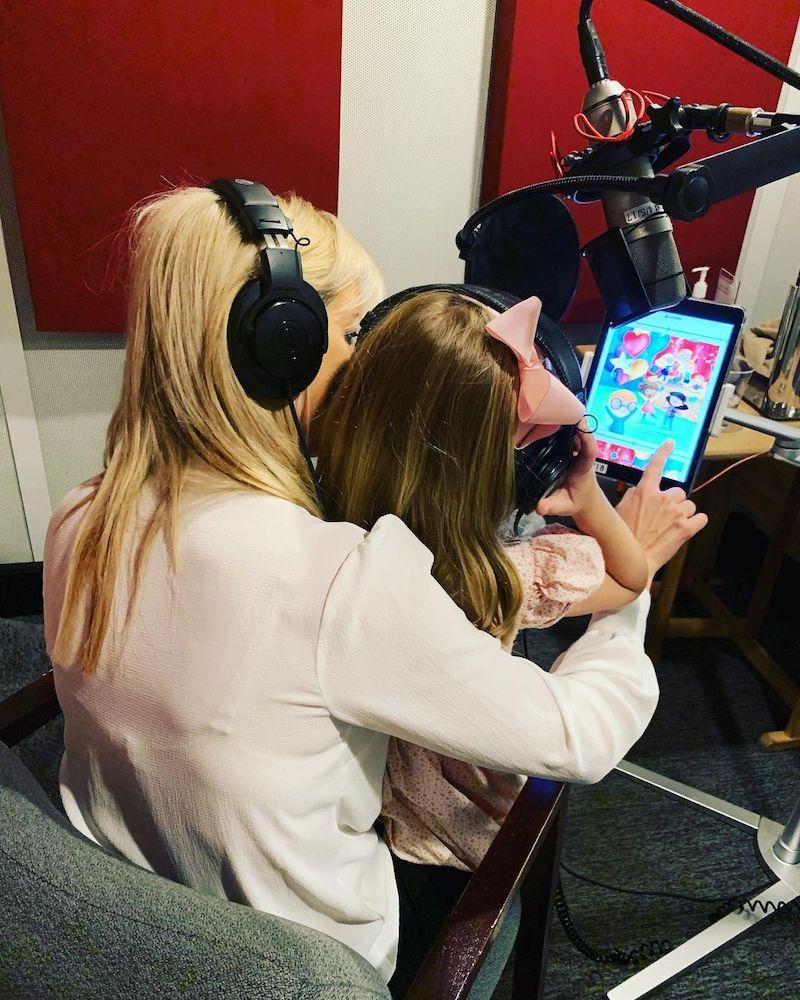 Article continues below advertisement
More recently, Fox viewers have noticed that Hannity and Earhardt have been off at the same time, seemingly proving that they are very much going strong.
Despite their individual popularity on the network, viewers are divided about the couple.
"Sean Hannity hasn't been the same guy since he started dating closet liberal Ainsley Earhardt," one person tweeted before another added, "Sorry... Think it's time Hannity and Ainsley retreat to the woods in a cabin far far away."
A third chimed in, "It's actually beautiful to see an office romance at Fox that won't end in a 20 million dollar settlement."
Maybe one day the couple will go public. Until then, you can watch Hannity on weekdays at 9 p.m. EST and Fox & Friends every day at 6 a.m. EST.