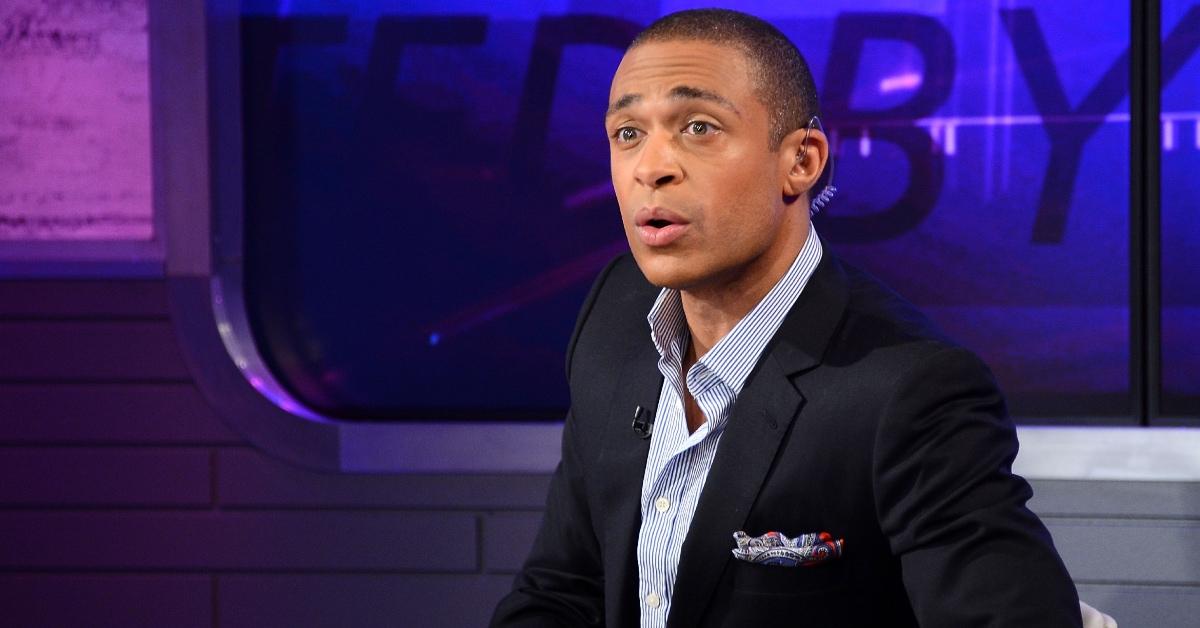 T.J. Holmes Is Accused of Having Another Affair Amid His Exit From 'GMA3'
Good Morning America co-anchor T.J. Holmes has been a part of the broadcast journalism industry for years. While most know him for his appearances across ABC News platforms, he also gained media attention while working for CNN. Recently, Holmes has been making headlines more often than he is reporting them over his affair with his former GMA3 co-host, Amy Robach.
Article continues below advertisement
Article continues below advertisement
After news broke, the two were removed from the show and are now reportedly working with ABC executives on the terms of their exit package. Amid discussions, Holmes was also called out for allegedly engaging in sexual relations with a 24-year-old employee in 2015. Want to know more about Holmes' personal life, net worth, and the woman he has been married to throughout these scandals? Keep reading for all the juicy details!
T.J. Holmes' has an impressive net worth and career as a journalist.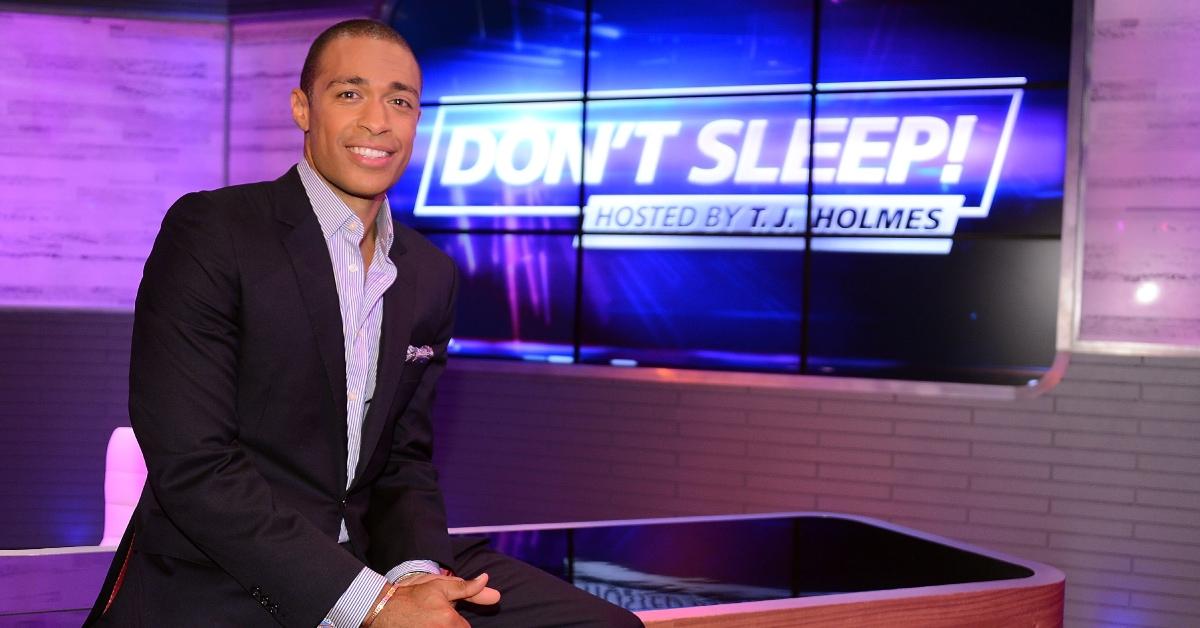 As a broadcast journalist, Holmes has had the pleasure of interviewing prominent people in the entertainment industry and covering a wide range of breaking news stories.
Article continues below advertisement
After being accepted into the ABC News family in 2014, Holmes was tasked with interviewing former NBA star Dwayne Wade and other well-known individuals including attorney Ben Crump, Kate Walsh, and longtime Jeopardy! host Alex Trebek.
Holmes' track record also includes covering major world events such as the impact the COVID-19 pandemic had on sports and the death of Chadwick Boseman, according to his GMA bio. His career as a journalist has put him in line to meet some of the most admired individuals and also allows him to travel.
Article continues below advertisement
Article continues below advertisement
While working for ABC News, Holmes traveled to Rio de Janeiro for the 2016 Summer Olympics and also had the opportunity to go to South Africa for GMA's live safari adventure. Before he joined GMA, Holmes worked at MSNBC, CNN, KNTV (in San Francisco), and KTHV (in Arkansas). Today, Holmes is estimated to be worth $7 million.
Loutelious Holmes, Jr.
American journalist and news anchor
T.J. Holmes is often recognized for his roles on GMA, GMA3, CNN, and BET, but his alleged affair overshadowed his career in December 2022 after news broke he is dating fellow co-host, Amy Robach. Now, as he plans his exit from the network, which has suspended him, more affairs are being brought to light.
Birthdate: Aug. 19, 1977
Birthplace: Arkansas
Education: Attended the University of Arkansas where he earned a degree in broadcast journalism.
Spouses: Amy Ferson, divorced in 2007​
Marilee Fiebig, 2010–present (in the process of divorcing)
Kids: 3
Article continues below advertisement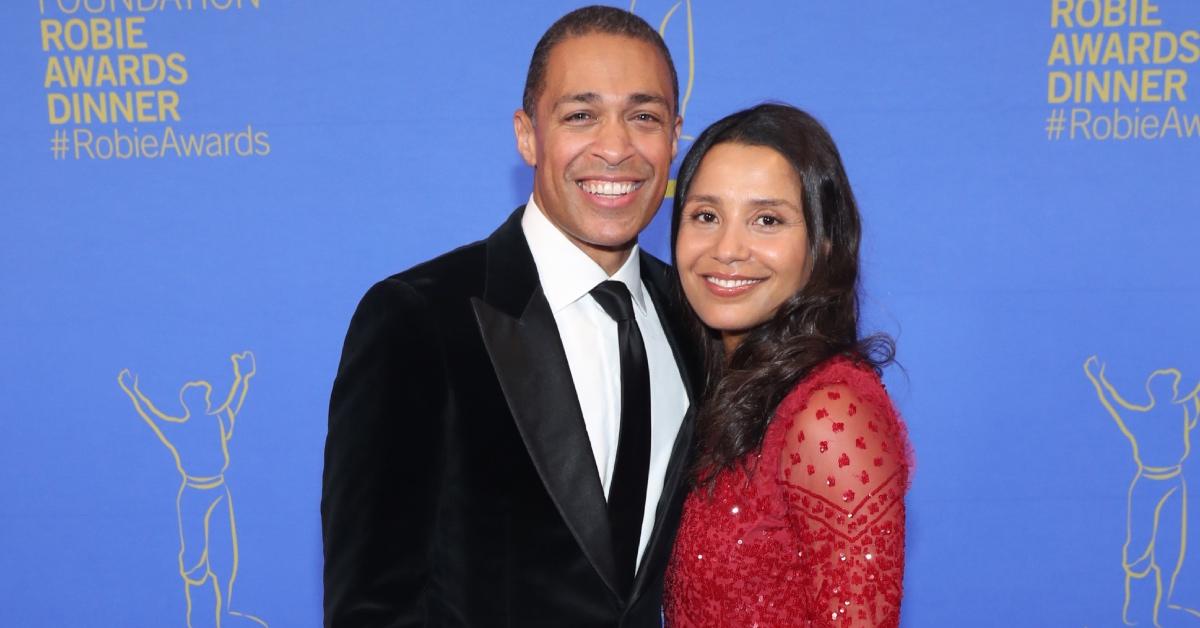 Article continues below advertisement
T.J. Holmes filed for divorce after his affair with Amy Robach went public.
Moving onto Holmes' love life (as this is what most people are concerned with at the present), the former GMA3 co-host is married to Marilee Fiebig, who works as an immigration lawyer. The two tied the knot in 2010 and share a nine-year-old daughter.
Article continues below advertisement
While the couple may be married on paper (for now), an inside source told the DailyMail that they separated in August 2022, just two months after he and Robach reportedly became "lovers" during the time they were covering the Queen's Diamond Jubilee in June 2022. They are currently working out the terms of their divorce.
Ironically, inside sources also shared with the DailyMail that Robach and her husband, Andrew Shue, separated around the same time.
Article continues below advertisement
Article continues below advertisement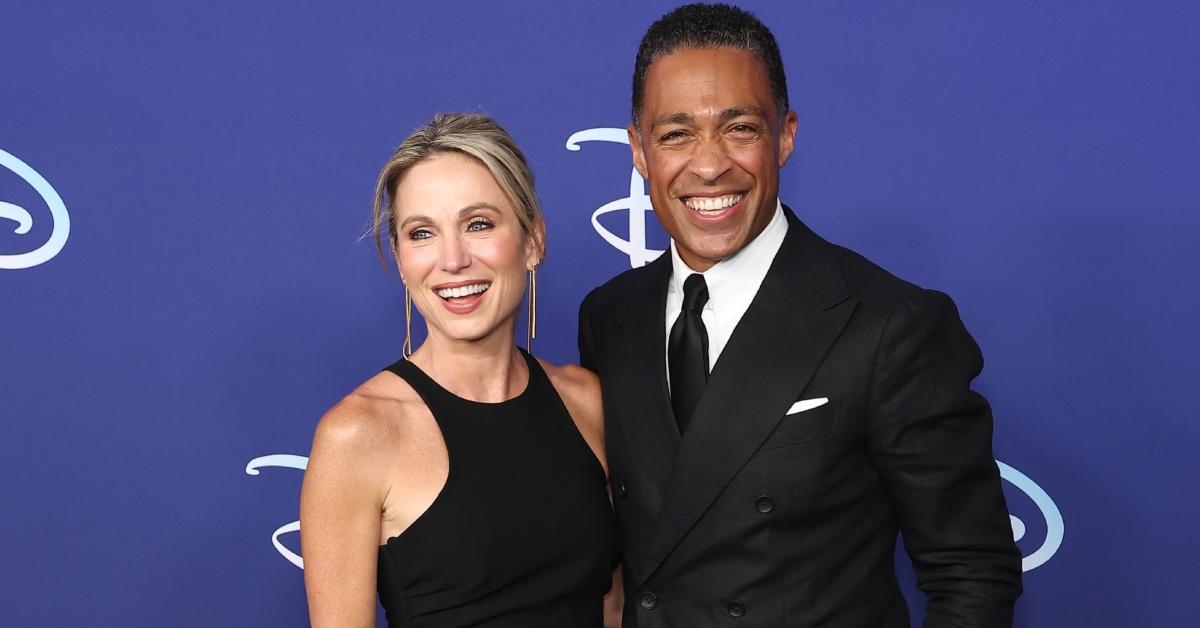 T.J. Holmes made headlines in December 2022 for his alleged affair with Amy Robach.
At the beginning of December 2022, Holmes' name made multiple headlines over his alleged affair with Robach. After the DailyMail captured the two spending the weekend together and getting cozy at a New York City bar, the source published the photos and announced they were in a relationship.
Based on some of the photos that were taken, it appears the two weren't exactly trying to hide their feelings for each other from the cameras.
Article continues below advertisement
In addition to calling Holmes out for his alleged affair, the former GMA3 co-host also received backlash for an old Instagram post from 2020. In it, Holmes appears to be acknowledging his wife of 10 years of marriage, though his tone is less of a romantic one.
Article continues below advertisement
Part of Holmes' message read, "10 years ago, Marilee Fiebig married me. And despite my best efforts, she remained married to me for the past 10 years. That's not hyperbole. I'm not being dramatic. I gave her plenty of reasons, excuses, and opportunities to walk her fine a-- out the doooooooor."
After media outlets broke the news on the affair, Holmes took down his Twitter account and Robach deactivated her Instagram page.
Article continues below advertisement
T.J. Holmes' affair with Robach may have cost him his job.
After Holmes' affair was broadcasted on nearly every media outlet, ABC was left with no choice but to suspend him and Robach. Unfortunately for them, it doesn't appear they will be rejoining together on the set of GMA3. On Jan. 20, 2023, The U.S. Sun reported that the pair are "unofficially out of GMA3." A source familiar with the matter shared with the media outlet that the two were working with ABC executives and their attorneys to hash out the terms of an exit package.
The source added, "ABC is going to pay a lot of money to make everyone happy and go away very, very quietly."