Ainsley Earhardt's Love Life Made Headlines Before Sean Hannity Gossip
Who is Ainsley Earhardt dating? Learn more about the "Fox & Friends" co-host's romantic history, including her two prior marriages.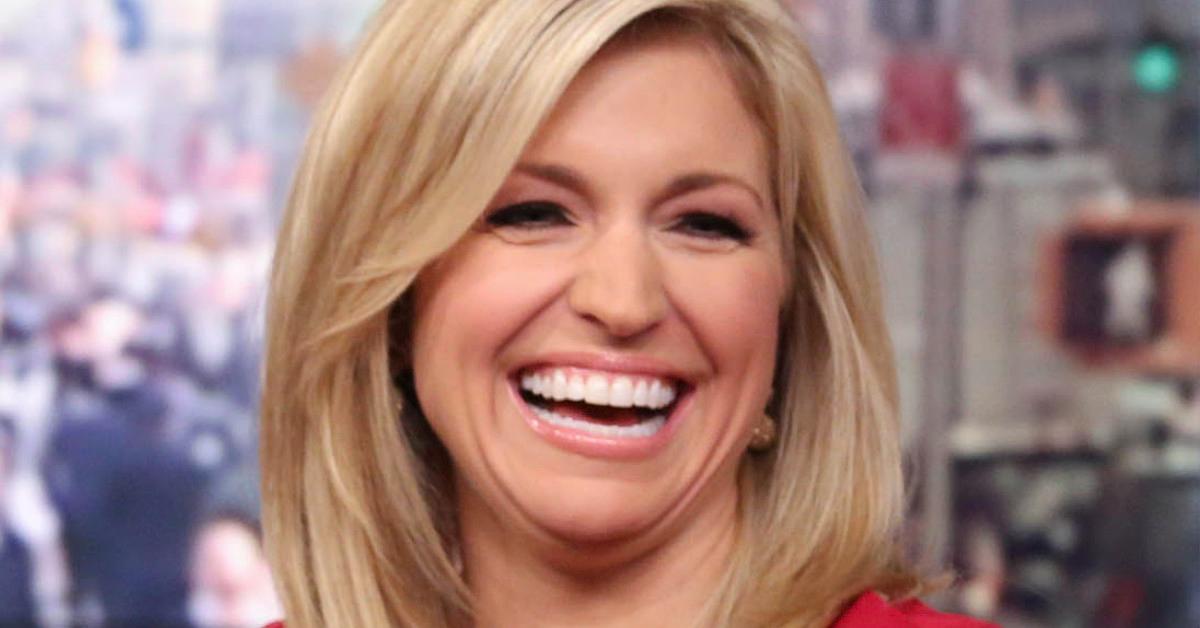 The gossip last summer that Fox & Friends co-host Ainsley Earhardt was dating Sean Hannity probably came as quite a surprise to Fox News viewers.
In case you missed it, Vanity Fair reported in June 2020 that Earhardt and Hannity—who has a self-named program on Fox News—had been in a relationship for months. According to the magazine's sources, Earhardt was co-hosting Fox & Friends from the basement of Hannity's mansion during the COVID-19 pandemic. In a statement to the magazine, she denied dating Hannity.
Article continues below advertisement
Article continues below advertisement
But Earhardt's love life has been in the news for years now. She has been married and divorced twice, but she told People in 2019 that she hadn't given up on romance.
"I would love to find love again, and I want to demonstrate a loving relationship for [daughter] Hayden one day. But I'm not sure when that will be," she said. "I know that God will put the right man in my life if that's his will, and he'll do it in his time."
Earhardt's first husband was Kevin McKinney.
According to a Columbia Star wedding announcement, Earhardt married Kevin McKinney in 2005. At the time, she was the morning and noon anchor for KENS-TV in San Antonio and he was a Bank of America employee who partly owned a company called Medi-Sleeve LLC.
Article continues below advertisement
Both Earhardt and McKinney are University of South Carolina alums. She graduated with a B.A. in mass communications, while he earned a B.S. in applied professional sciences.
The couple divorced in 2009, according to DailyMail.com.
Article continues below advertisement
Article continues below advertisement
Her other ex-husband is former college football star Will Proctor.
In 2012, Earhardt married Will Proctor, a former Clemson University starting quarterback. Her Fox News colleagues threw her a bridal shower. Earhardt and Proctor welcomed a daughter, Hayden, in 2015.
Proctor, who later became a private credit investment adviser at the New York financial firm Neuberger Berman, filed for divorce in 2018.
"I am devastated about this situation and did not envision this for the future of our family," he told DailyMail.com at the time. "I remain focused on and committed to being the best dad, and maintaining a friendship with my wife, even though she has decided to move on."
Article continues below advertisement
Article continues below advertisement
Earhardt raves about her "precious, beautiful" daughter.
In 2019, Earhardt reflected on life as a single mom in her People interview and described her co-parenting relationship with Proctor.
"We're focusing on moving ahead and raising our daughter," she told the magazine. "We honestly wish each other nothing but the best, and we will remain friends for the rest of our lives because we share this precious, beautiful daughter together. She is our top priority. She is the light of my life."
At the time, Earhardt wasn't fixated on her love life. "I think right now I want to take a step back and just be with Hayden," she said. "We're having such a fun time together, and I cherish my moments with her. And my life is so busy right now with a big job and motherhood."