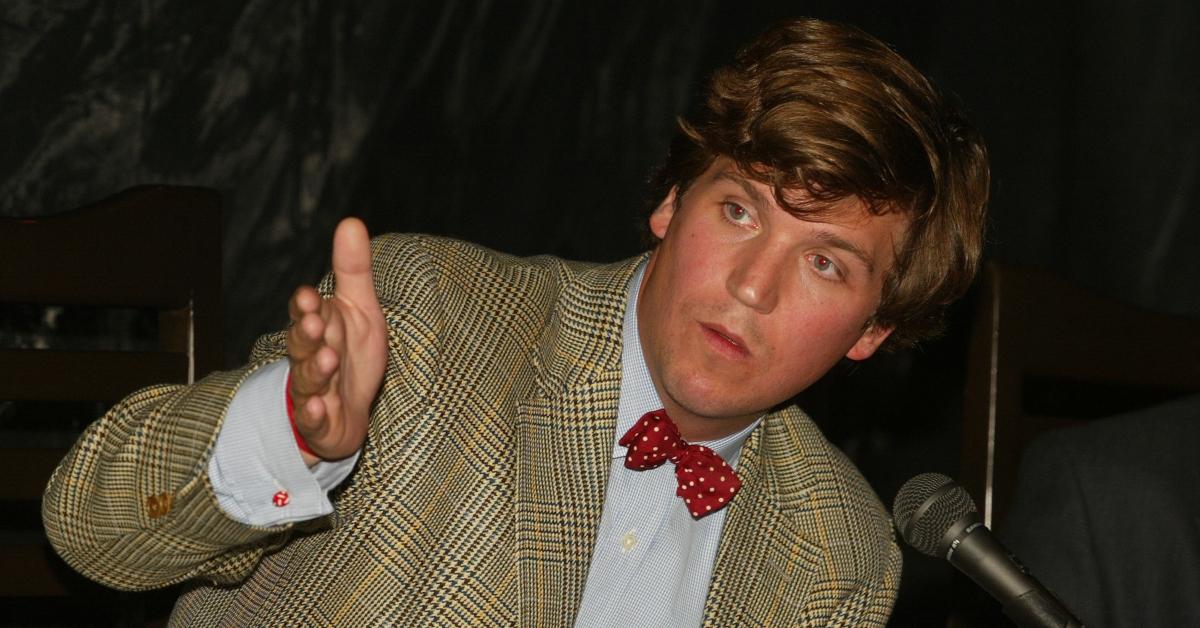 Does Tucker Carlson Wear a Wig? The Debate Continues
By Danielle Letenyei

Jan. 21 2022, Published 11:19 a.m. ET
The subject of Fox News commentator Tucker Carlson's full head of hair has been a topic of discussion for years. Does Carlson wear a wig?
Article continues below advertisement
Opinions on the matter posted to Quora, Reddit, Twitter, and numerous other discussion forums are mixed. Some people think that he does wear a wig, some say he doesn't, and some just don't care.
"I don't know but it certainly is suspiciously highly consistent, so either it's a toupee, or it's real hair that gets very careful attention. At 52 I would expect he would show some gray if it were real, but it could be dyed," Paul Conway posted to Quora on August 12, 2021.
Article continues below advertisement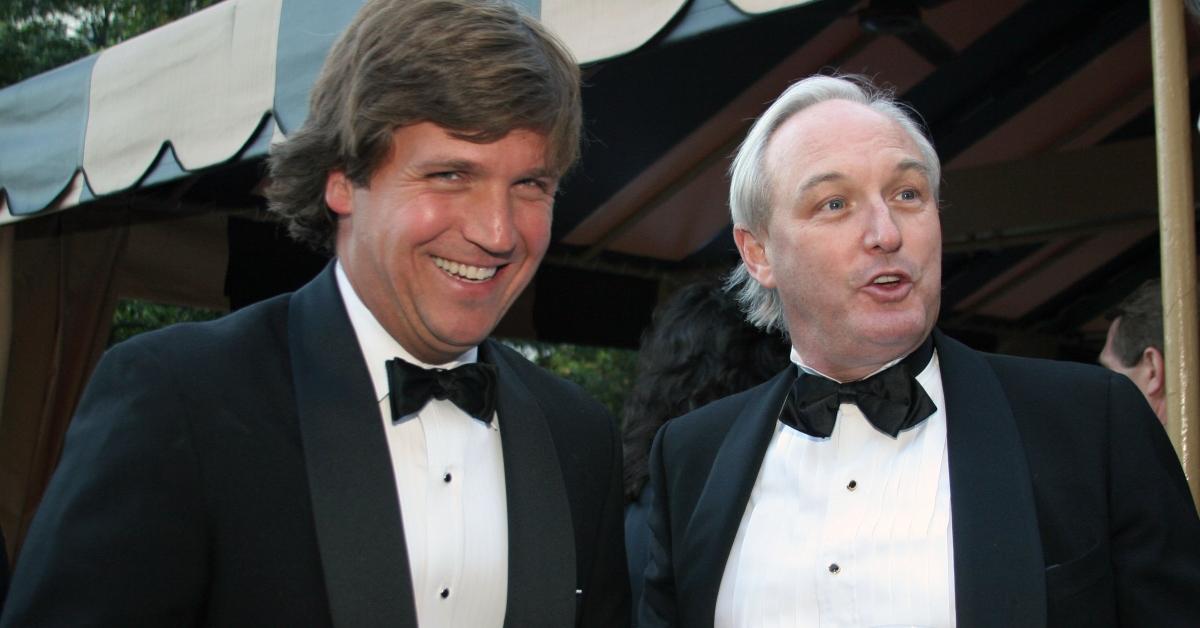 "OMG NOW THIS IS BEYOND MY THINKING. HE HAS A FULL HEAD OF HAIR… we have now gone from racist, white supremacist. With the mess the world is in you are worried about tucker hair. This is the limit," Sally Thompson posted to Quora on November 12, 2021.
Article continues below advertisement
"I hate the guy but he does have a beautiful mane of hair. I think it's natural, but honestly who cares if he wears a wig," one Reddit user posted three years ago.
"Who cares if Tucker wears a toupee/hair piece? With or without one, he is still a moronic tv shock jockey who spreads disinformation & false conspiracy theories to his blind followers," Steve Kelly posted to Quora on September 27, 2021.
Article continues below advertisement
Even Amazon's Alexa has weighed in on the matter. "Although his hair seems extraordinarily thick and almost wig like, Tucker Carlson has actually had the same hair type since he was a young man. More likely than not, this is his own natural hair and not a toupee," says a comment on Alexa Answers.
Is Tucker Carlson bald?
You won't find an answer on Wikipedia. Although the website says that Carlson is left-handed, dyslexic, doesn't drink, and doesn't smoke, it makes no mention of whether his hair is real or fake.
Article continues below advertisement
USC's "second best" parody newspaper, The Sack of Troy, got in on the fun and published the article "Tucker Carlson Removes Helmet of Hair to Reveal LEGO Head" in September 2020. A picture of Carlson accompanies the article doctored to make him look bald with a "stud" on his head that could fit a LEGO wig.
The satirical article has a fictitious quote of Carlson saying, "The tolerant left is non-existent. This is the world that Biden and Democrats want us to live in. Look out America, first they're coming for our hair helmets, next they'll take away our guns and say that others deserve the basic human rights I have. We are in danger."
Article continues below advertisement
Tucker Carlson's hair looks pretty real.
What does Carlson have to say about the matter? TV personality Billy Bush of Extra TV asked Carlson, "How do you keep that hair so luscious, so thick, and so un-gray?" in a 2021 interview.
"Well, you know it's funny, we've got this dealer in Mumbai, um, and it's real human hair," Carlson joked, pulling at his quaff of hair, which looks pretty real.