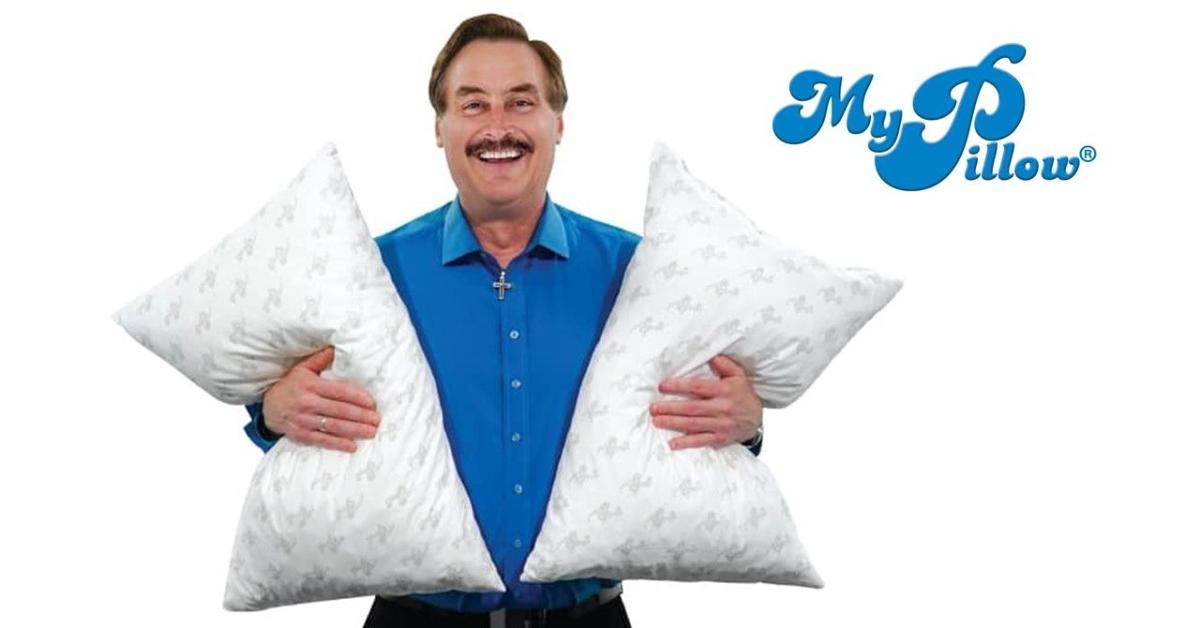 My Pillow Faces Defamation Lawsuits for Mike Lindell's False Election Claims
By Danielle Letenyei

Feb. 28 2022, Published 1:59 p.m. ET
Once heralded by QVC as the "product concept of the year," the popularity of My Pillow has suffered some setbacks in recent years, primarily due to founder and CEO Mike Lindell's insistent claims of voter fraud in the 2020 presidential election. What happened to My Pillow?
Article continues below advertisement
Two voting system companies have sued Lindell and My Pillow.
Lindell and his My Pillow company are being sued for defamation by two different voting systems companies over his continued claims that the 2020 presidential election was "stolen" from former President Donald Trump.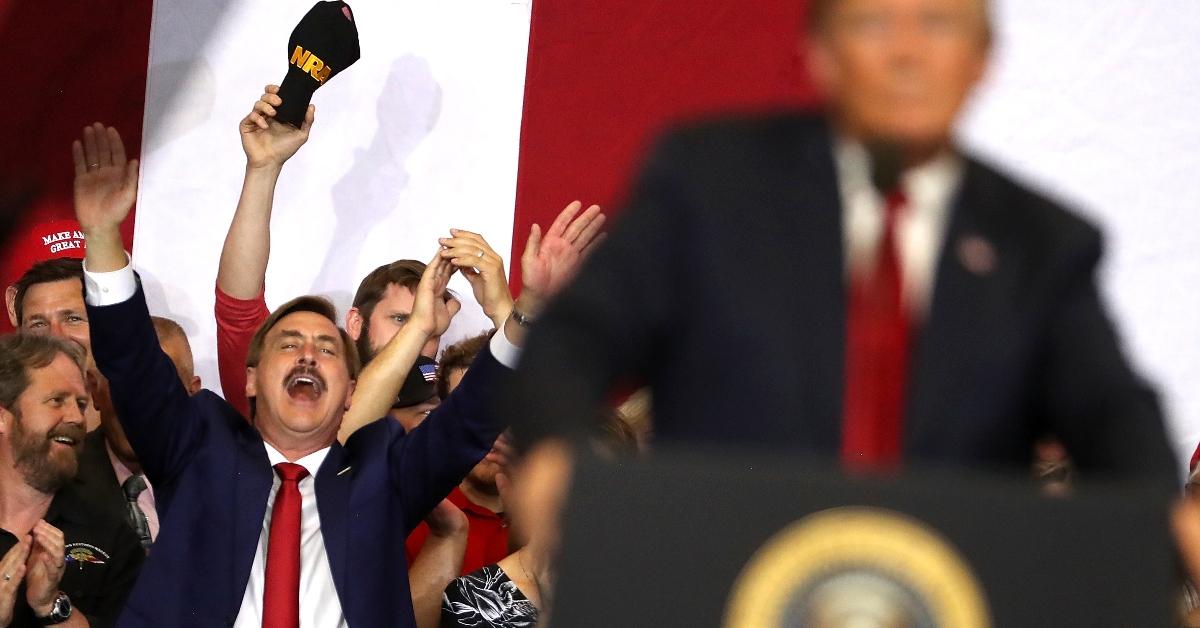 Article continues below advertisement
Last year, Dominion Voting Systems filed a $1.3 billion lawsuit against Lindell and My Pillow for his claims of voter fraud with their machines. Dominion representatives say they made two attempts to caution Lindell about his false claims. Still, he continued his accusations, including releasing a video that featured "numerous red flags and flaws in the fake evidence."
"Despite repeated warnings and efforts to share the facts with him, Mr. Lindell has continued to maliciously spread false claims about Dominion, each time giving empty assurances that he would come forward with overwhelming proof," Dominion CEO John Poulos said in a Feb. 2021 statement.
Article continues below advertisement
Poulos also said, "These claims have caused irreparable harm to Dominion's good reputation and threatened the safety of our employees and customers. Moreover, Mr. Lindell's lies have undermined trust in American democracy and tarnished the hard work of local election officials."
This past January, the voting technology company Smartmatic took similar action and filed a lawsuit against Lindell and My Pillow for Lindell's "persistent, deliberate, and damaging lies about Smartmatic regarding the 2020 Presidential election."
Article continues below advertisement
"Crazy like a fox. Mike Lindell knows exactly what he is doing, and it is dangerous," reads the first line in the introduction of the complaint filed by Smartmatic.
Some retailers pull My Pillow from their shelves.
Lindell's never-ending battle against the results of the 2020 Presidential election may have hurt My Pillow sales. Around the same time that Dominion filed its lawsuit against Lindell, several major retailers started pulling My Pillow off their shelves. Bed, Bath & Beyond, Kohl's, JCPenney, Costco, and Wayfair are a few retailers that stopped selling My Pillow.
Article continues below advertisement
"These guys don't understand," Lindell said in an interview with the Right Side Broadcasting Network on January 18, 2021. "They're scared. Like a Bed Bath & Beyond, they're scared. They were good partners. In fact, I told them, 'You guys come back anytime you want.'"
Several retailers said their decision to pull My Pillow was due to decreased customer demand.
Article continues below advertisement
"We have been rationalizing our assortment to discontinue a number of underperforming items and brands. This includes the MyPillow product line," a Bed, Bath & Beyond spokesperson told CNBC.
Lindell says he'll spend all his money challenging 2020 election results.
Lindell's persistence could end up bankrupting the company that he built. According to CNBC, Lindell said he would "spend every dime I have" in his campaign against the outcome of the 2020 election. He has already spent over $25 million of his own money to push his false claims, CNBC reports. That is half of his net worth, which is estimated to be about $50 million.