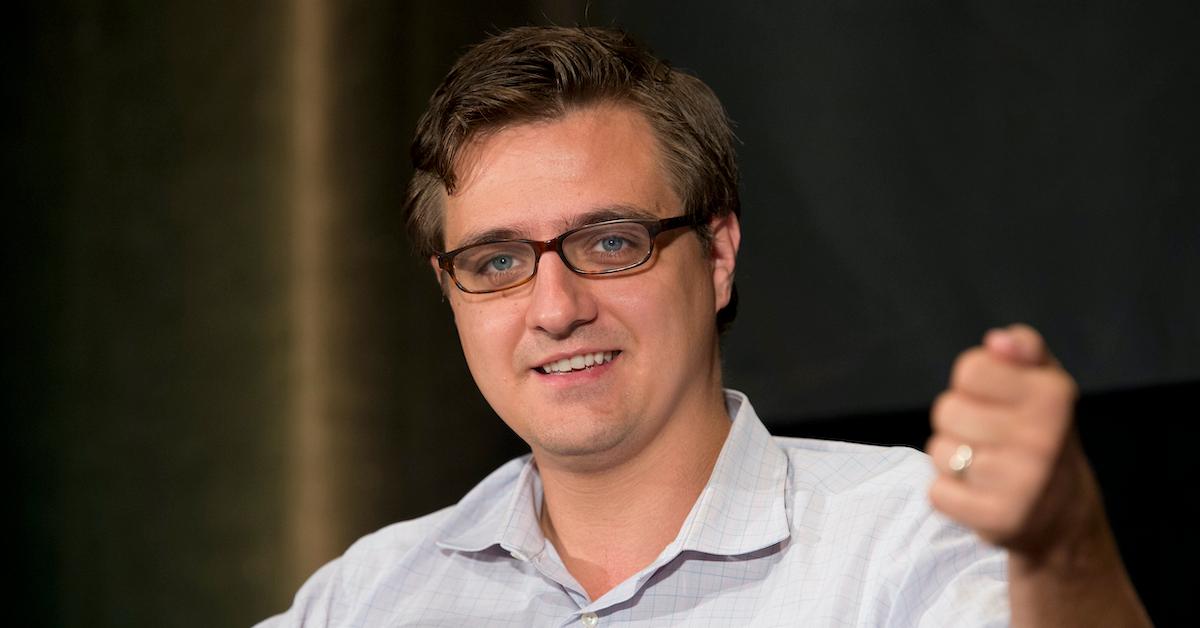 How Much Does Chris Hayes Make at MSNBC?
MSNBC host Chris Hayes is one of the best-known American political news personalities currently as the lead-in to the network's biggest star, Rachel Maddow. But how well paid is Hayes paid for his contributions? Here's what we know about Hayes' salary at MSNBC and his net worth.
Article continues below advertisement
How did Chris Hayes start working for MSNBC?
Chris Hayes started working for MSNBC by filling in for hosts of shows such as The Rachel Maddow Show and The Last Word with Lawrence O'Donnell and as host of a weekend morning show called Up With Chris Hayes. Furthermore, Hayes often guest-hosted The Ed Show and Countdown With Keith Olbermann, both of which are now defunct.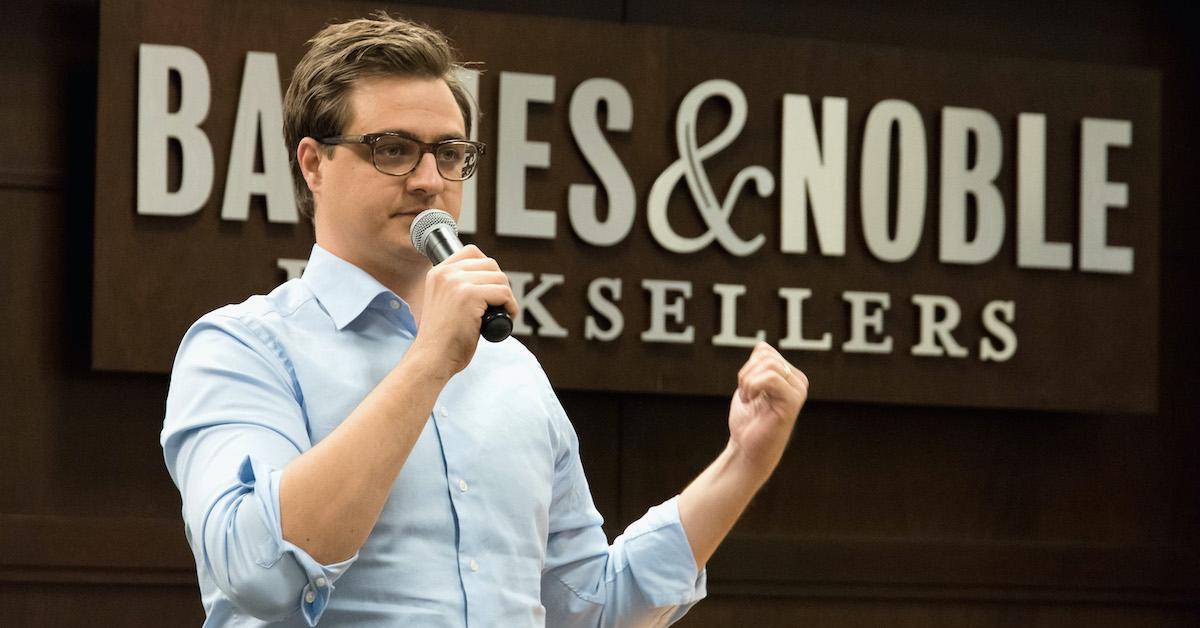 Article continues below advertisement
When did Chris Hayes get his own show on MSNBC?
MSNBC announced in Aug. 2011 that Hayes would get his own show, Up With Chris Hayes to air on weekend mornings. The show first aired on Sept. 2011, just over a year after Hayes started as a guest host for other MSNBC shows. The premiere episode of Up with Chris Hayes featured an interview Nancy Pelosi.
In 2013, MSNBC moved Hayes to host a new primetime show, All In with Chris Hayes. Upon the announcement of this primetime promotion, MSNBC president Phil Griffin lauded Hayes's extraordinary talent and ability to build a strong connection with the network's audience.
Article continues below advertisement
What does 'All In with Chris Hayes' cover?
Like other shows in MSNBC's primetime block, All In is a news and opinion show. Its format often includes a panel discussing a range of issues, including politics, economy, and education. The show has won two Emmys, in 2015 and 2018.
Article continues below advertisement
Hayes has said he wouldn't have become a host at MSNBC without the support of Rachel Maddow, whose show airs after his. Hayes frequently filled in for Maddow when the host traveled or was absent.
What is Chris Hayes' salary at MSNBC?
MSNBC doesn't publish Chris Hayes' salary. However, he is estimated to earn at least $1 million in annual salary. Hayes' salary at MSNBC may have changed substantially since joining the network as a guest-host a decade ago. Supplemental to his TV show, Hayes launched a weekly podcast called Why Is This Happening? in 2018.
Article continues below advertisement
What is Chris Hayes' net worth?
Prior to joining MSNBC, Hayes was an editor at The Nation. Moreover, Hayes has written two books and has appeared on the New York Times Bestsellers list. Hayes' net worth is estimated at between $3 and $6 million, meaning the MSNBC host is doing well but is far from joining the billionaire's club.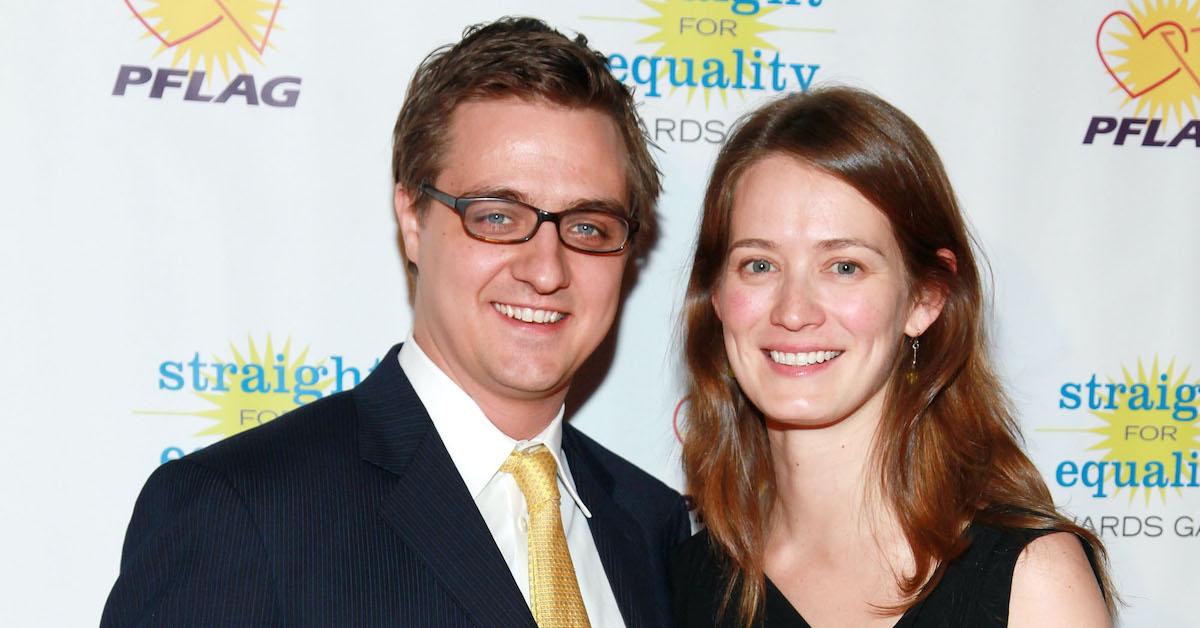 Article continues below advertisement
Who is MSNBC host Chris Hayes' wife?
Chris Hayes is married to Kate Shaw, a professor of law at the Benjamin N. Cardozo School of Law at Yeshiva University in Manhattan. In her past career, Shaw clerked in the Supreme Court for Justice John Paul Stevens.
Hayes and Shaw met while attending Brown University for undergraduate studies. While Hayes pursued a degree in philosophy, Kate studied law. They have two kids and reside in New York City. Both the MSNBC host asn his wife are Democrats.