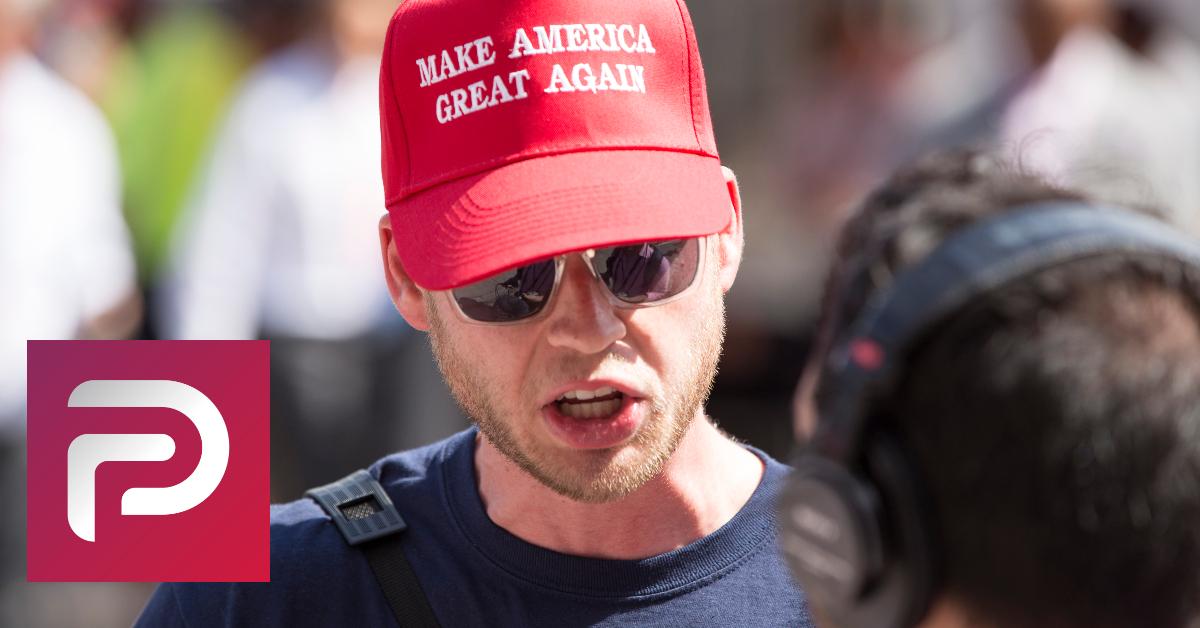 Who Owns Parler Social Media?
The French word meaning "to speak," Parler is also the name of a conservative-oriented social media site operating on the basis of "free speech," largely in response to big social media platforms removing unfounded claims and hate speech. So who owns Parler social media, and what's brought this private company into the limelight?
Article continues below advertisement
While there are a lot of big names behind Parler's curtains, its official owners are few. We can introduce you to them all.
Who owns the Parler app?
The official owners of Parler are two guys named John Matze and Jared Thomson. They both went to the University of Denver, and they founded the site during their time at the school in 2018. Both Matze and Thomson have maintained their executive-level roles at Parler.
Article continues below advertisement
Does George Soros own Parler?
Despite false claims on the web, billionaire philanthropist George Soros does not own Parler. On Wednesday, Nov. 11, Matze came out of the woodwork to announce that the claims are totally false.
On his own Parler profile, Matze wrote the following: "Parler has NOT been sold. These are malicious lies intended to damage and malign the brand of Parler. Anyone claiming otherwise is a hoaxer and most likely acting from malice. This is the length enemies of free speech will go to try to take down the ONLY platform that protects your speech, privacy and data."
Article continues below advertisement
In his lifetime, Soros has given $32 billion to Open Society Foundations, which work to build "vibrant and inclusive democracies whose governments are accountable to their citizens." He's also a progressive Democrat, which doesn't align with Parler's conservative user base.
Mark Levin is on Parler
Mark Levin is one of Parler's numerous high-profile users. Levin is a radio personality and host of The Mark Levin Show. He's also a Fox News commentator and hosts a show called Life, Liberty & Levin on the channel.
Article continues below advertisement
Who is Dan Bongino of Parler?
Dan Bongino is a right-wing conservative political commentator and radio host who has built a career on sticking to the fringes. On Tuesday, Nov. 10, Bongino responded to the new surge in Parler downloads.
Bongino wrote, "Thousands of people are flocking to Parler by the minute as they give the [middle finger emoji] to the tech tyrants at Twitter."
Article continues below advertisement
Bongino's frustration stems from the deplatforming of posts on Facebook and Twitter. He and his fellow Parler fans say it's unjust, despite the platforms' clear guidelines against spreading false information or hate speech.
Does Dan Bongino own Parler?
Dan Bongino is a big name at Parler, and he's often confused as an official owner. More accurately, he holds an ownership-level stake in the private equity-backed company. This position makes him a strategic investor, which gives him significant voting rights during decisions. However, it doesn't make him a true owner.
Who's the Parler CEO?
Matze, one of Parler's founders, serves as CEO of the company. His co-founder, Thompson, is the chief technology officer.