Exploring Todd Graves's Net Worth and Why He Let Post Malone Design a Restaurant
Entrepreneur and restauranteur Todd Graves has a reported net worth of $150 million. He recently spent $100,000 on Mega Million lotto tickets.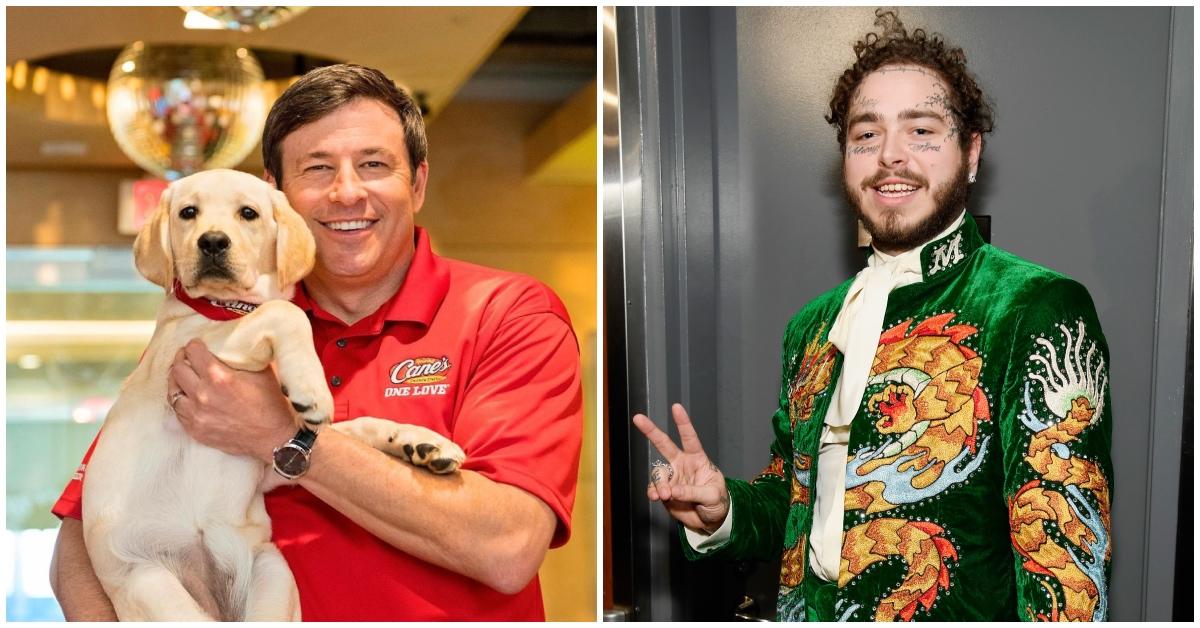 Entrepreneur and restaurateur Todd Graves is known for his generosity and "go big or go home" attitude. The Raising Cane's Chicken Fingers co-founder and CEO announced in July 2022 via Twitter that he would buy 50,000 Mega Millions lottery tickets, and would share the winning jackpot with all 50,000 of his employees (given he won).
If a Mega Millions ticket cost $2 per play, that means Graves spent $100,000 on lottery tickets alone, with the hopes of winning the $810 million prize.
Article continues below advertisement
Article continues below advertisement
Then, in April 2023, TMZ revealed photos of a remodeled Raising Cane's restaurant designed by the one and only Post Malone. If Graves is able to spend that much on the lotto and allow Post Malone to take the reins in redesigning a location, how much is the Louisiana native actually worth?
Todd Graves
Co-founder and CEO of Raising Cane's Chicken Fingers
Todd Graves initially planned to call his restaurant chain "Sockeye's," but after some persuasion from a friend, he decided to name it after his yellow Labrador Retriever, "Raising Cane."
Birthdate: Feb. 20, 1972
Birthplace: Louisiana
Education: Graduated from Episcopal High School in Baton Rouge
University of Georgia
Spouse: Gwen Graves
Kids: 2
Article continues below advertisement
What is Todd Graves's net worth?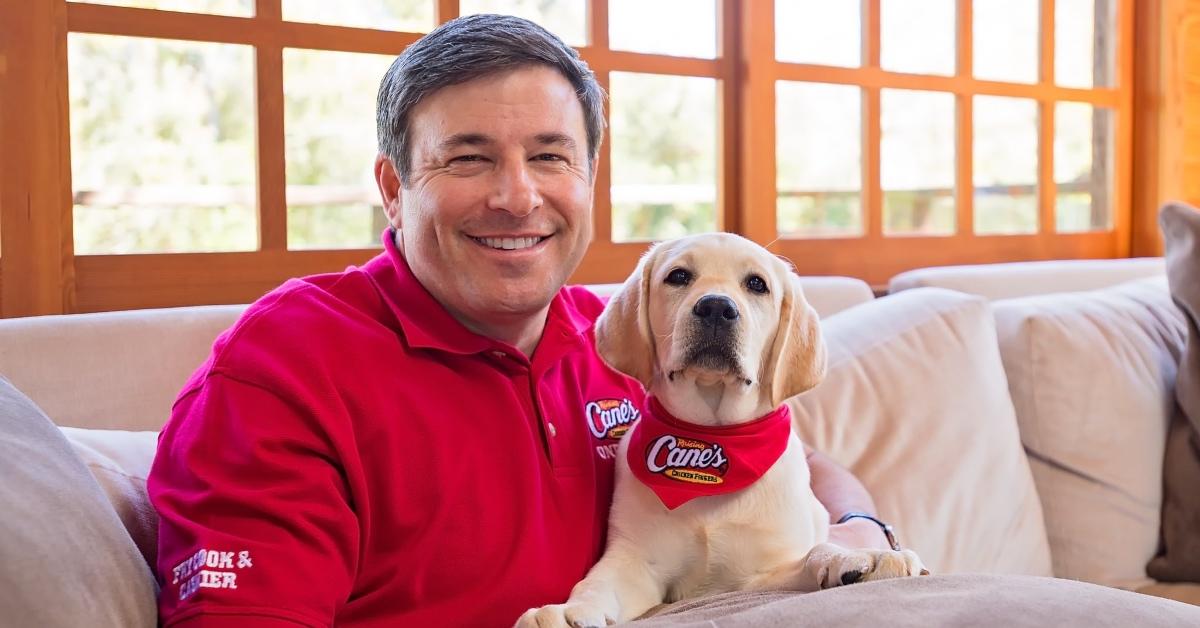 Before Graves launched a successful chain of fast-food restaurants around the country, he was told his business plan wouldn't work. Graves's idea to start a food establishment that centered around fried chicken finger meals was reportedly shot down by his college professor. His idea was also turned down by several bankers who simply couldn't get on board with Graves's vision.
After realizing he would need to build his fast-food restaurant from scratch and without any capital from lenders, Graves worked laborious jobs, including taking on the role of a boilermaker in an oil refinery. He also entered the trade of salmon fishing in Alaska. After returning to his home state of Louisiana, Graves began constructing a building that would eventually become the first Raising Cane's restaurant.
Article continues below advertisement
Article continues below advertisement
Graves's restaurant grew from one establishment that opened in 1996, to 550 locations spread across 29 states in the U.S. and the Middle East. Today, Raising Cane's is not only recognized as being one of the "fastest-growing fast food companies," but it also claims its annual revenue exceeds $2 billion, according to the company's website.
And if you're wondering where the name, Raising Cane's comes from, it actually honors Graves's yellow Labrador, Raising Cane I (1992–1998). Given the success Graves has had with his restaurant chain, he has managed to grow his net worth to a reported $150 million.
Article continues below advertisement
Article continues below advertisement
Is Todd Graves a good CEO?
In addition to building a successful restaurant chain with his business partner, Craig Silvey, Graves is also recognized for fostering a healthy work environment. In 2021, Graves was voted as a top CEO on Glassdoor and received an 81 percent approval rating based on the more than 3,000 reviews that were submitted.
Article continues below advertisement
He's also known for giving back to his community. In 2021, Graves and a few celebrity friends including Snoop Dogg and Rob Schneider, got together to help restaurants across the nation that had been hit hard by the COVID-19 pandemic. Graves decided to invest $100,000 in 10 independent restaurants and allowed the journey to be captured in the Discovery+ series, Restaurant Recovery.
But Graves's generosity didn't begin there. Over the last few years, Graves and Raising Cane's provided $35 million in support to communities positioned near his restaurants and pledged to add another $13 million to that total, according to Discovery+.
Article continues below advertisement
Article continues below advertisement
Some years after filming Restaurant Recovery, Graves headed back to television to film his latest series, Secret Sauce With Todd Graves. The show follows Graves as he meets different people and gains insight into their paths to success. Secret Sauce With Todd Graves aired on March 4, 2023, and features people like Shaquille O'Neal, Danny Trejo, and Nelly.
Article continues below advertisement
Who is Todd Graves's wife?
The saying goes "behind every great man is a great woman," and perhaps that stands true for Graves. While there is little known about Graves's wife, Gwen Graves, we do know the couple have two children and reside in Baton Rouge, La. The pair has also been married for over 20 years now.
Article continues below advertisement
Article continues below advertisement
Does Post Malone own a Raising Cane's restaurant?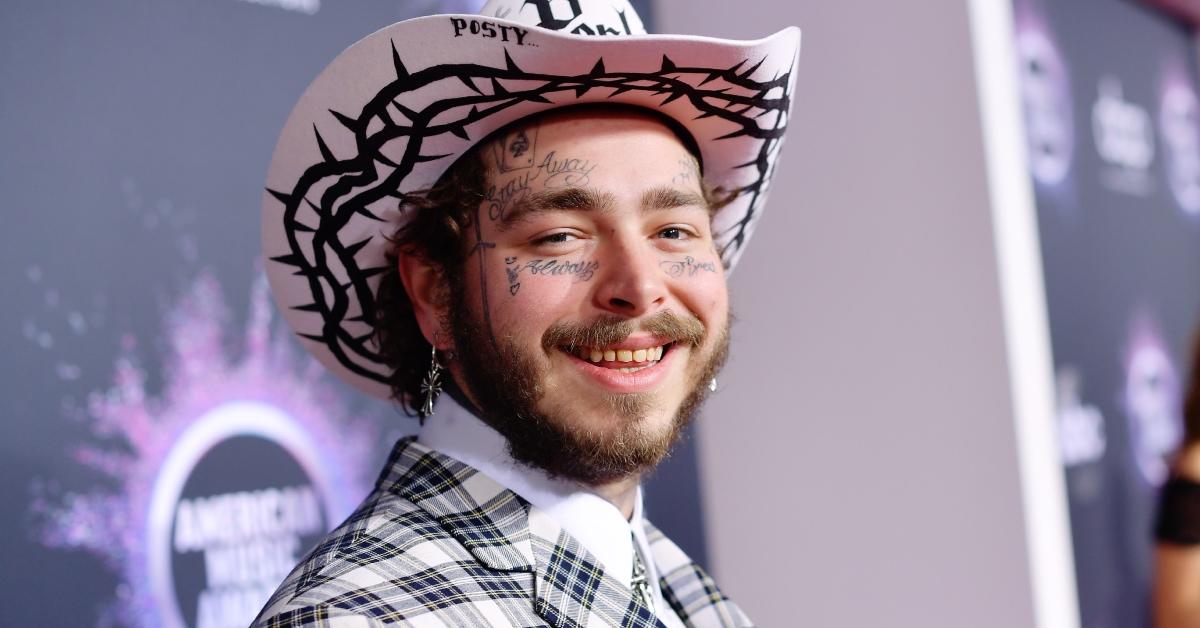 Post Malone doesn't own the Raising Cane's franchise or even a location, although he is good friends with Graves. The Raising Cane's co-founder made a cameo appearance in Post Malone's Motley Crew music video filmed in 2021 and even let the rapper custom design a Raising Cane's location nearby to his estate located in Utah, which opens on April 13, 2023.
The restaurant is unlike anything you've seen before, wrapped in solid bright pink material with a classic 1974 Ford F-250 permanently parked in front of it. It also has a "1" stainless steel tower attached to the building. Inside the Raising Cane's location Post Malone designed, you'll find pink flooring and walls and Post Malone memorabilia positioned along the walls, TMZ noted.
Some of Post Malone's actual guitars are also on display at the restaurant, although they are framed.
Article continues below advertisement
Article continues below advertisement
In addition to giving customers a taste of Post Malone's style, they can also order a custom meal put together by the rapper himself called the "Posty Way." The meal reportedly comes with four chicken fingers, crinkle-cut fries, two Cane's sauces, and two slices of Texas toast. It also comes with an unsweet tea or lemonade beverage.
To top it off, TMZ says customers who indulge in a "Posty Way" meal with also receive "a Post Malone napkin, decal sticker, and a 32 oz. collector's cup."