Inigo Philbrick — Get to Know the "Bernie Madoff" of the Art World
We all know Bernie Madoff's story and how he "made off" with billions of dollars from investors who he promised would see a return. Now, meet the "mini Madoff" or Inigo Philbrick. Philbrick, a disgraced art dealer from Connecticut, was sentenced to 86 months in prison after carrying out what many compare to a Ponzi scheme.
Article continues below advertisement
Article continues below advertisement
Philbrick, who was talented and persuasive, owned art galleries in London and Miami. Philbrick used his status in the industry to swindle more than $86 million combined from investors and loans. So, how did "mini Madoff" do it and where is he today?
Inigo Philbrick sold more than 100 percent ownership in a single piece of artwork.
Philbrick may not have entered the world of art with the intention of carrying out one of the largest fraud schemes to date, but he did. Between his knowledge of art and the connections he formed with wealthy art enthusiasts, Philbrook was able to open multiple art galleries that specialized in post-war pieces and contemporary fine art, according to the Department of Justice (DOJ).
Article continues below advertisement
Sometime between 2016 and 2019, Philbrook began plotting how he would finance his art business, and eventually turned to "high-dollar art investors." He also sold pieces of art he didn't actually own and "played games with millions of dollars in other people's money," according to the DOJ.
Over time, Philbrook managed to obtain more than $20 million from people who trusted him after he sold more than 100 percent of a piece of art, though this wasn't disclosed at the time investments were made. Philbrook was also found guilty of using artwork "as collateral on loans without the knowledge of co-owners."
Some of the pieces involved in Philbrook's scheme include a 1982 Jean-Michel Basquiat titled Humidity and Rudolf Stingel's depiction of Pablo Picasso (2012).
Article continues below advertisement
Article continues below advertisement
What happened to "mini Madoff?"
While Phibrook's scheme played out well for a while, it all eventually caught up to him when his inventors came looking for their returns. Knowing what was in store for him, Philbrook fled the country to an island in the South Pacific and was later returned to the U.S. so that justice could be served.
In May 2022, Philbrook was sentenced to seven years in prison and ordered to pay $86,672,790.
Article continues below advertisement
Inigo Philbrick's current living quarters are anything but luxurious.
Prior to his May 2022 sentencing, Philbrick served 22 months in prison, Fortune reported. That time will go toward the seven-year sentence he was given for the various crimes he plead guilty to. While it isn't clear where Philbrook is being held, we presume he's serving his sentence in a New York jail.
Is Inigo Philbrick married? He has two children.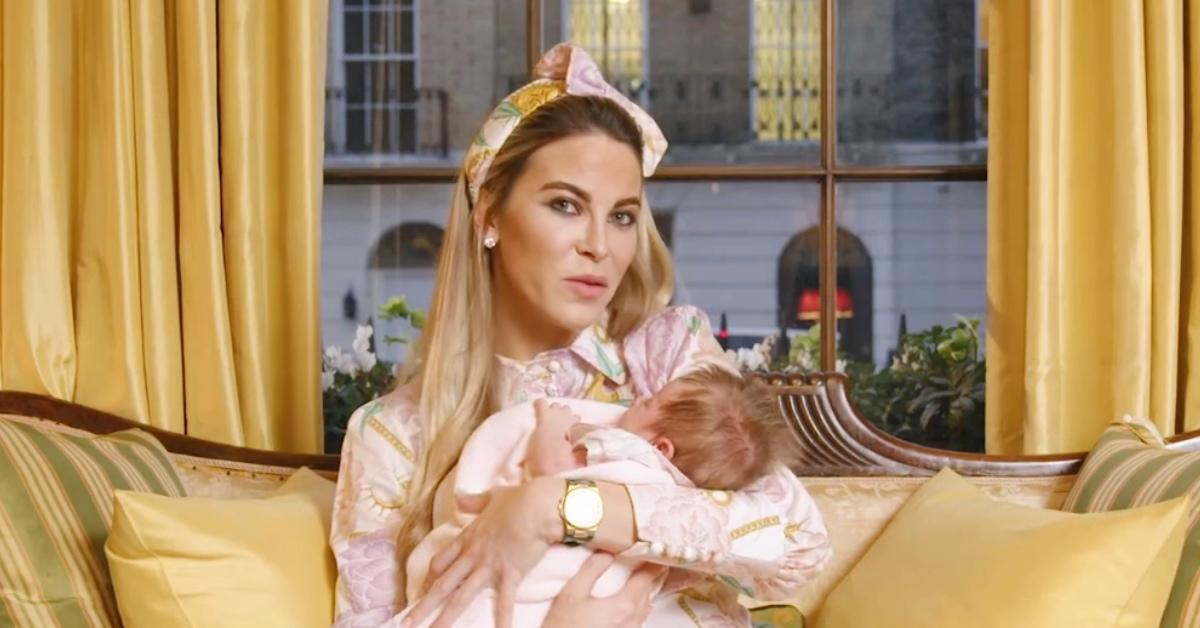 Although Philbrick doesn't appear to be married, he was reportedly dating reality TV personality and socialite Victoria Baker-Harber, who he now has a second child with, after he dated Francisca Mancini. Mancini is reportedly the mother of Philbrick's first child.