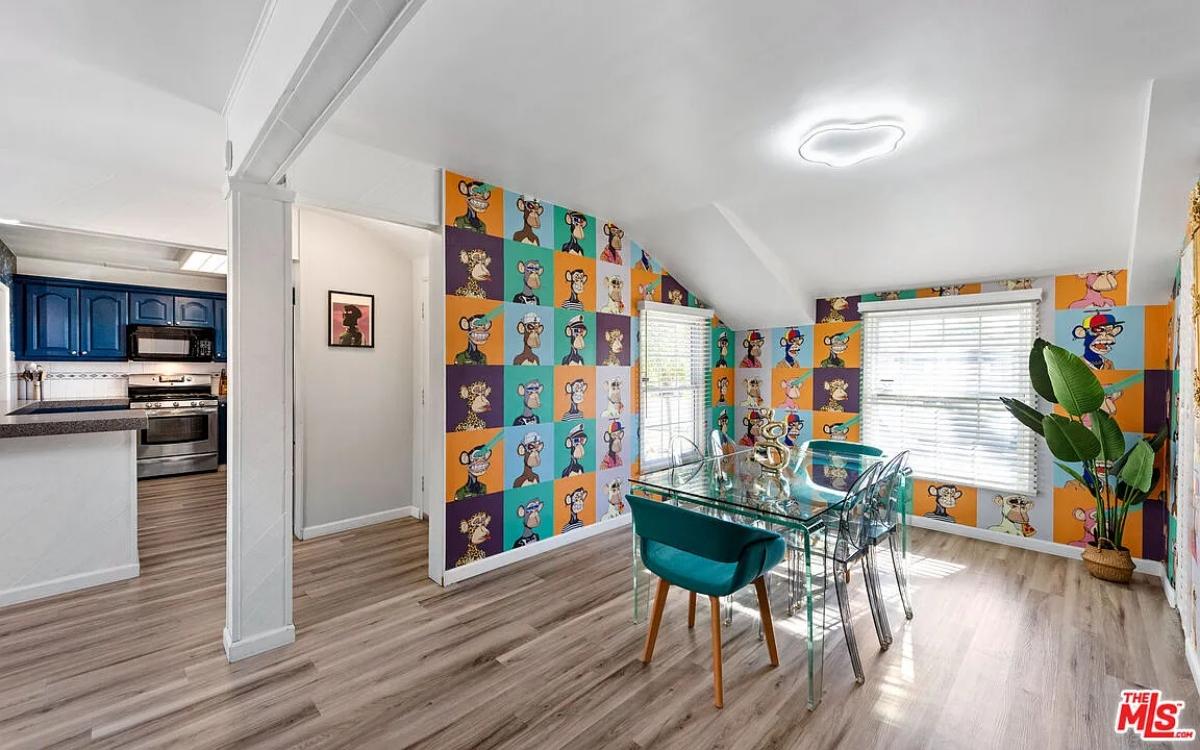 Has Anyone Bought the Ugly Crypto House? Details on North Hollywood Home
If you haven't heard of the ugly crypto house, you're in for a fun introduction. Although you might suspect it's a non-fungible token (NFT) of a house that's on the market for millions of dollars, it's actually a physical house near North Hollywood. So, let's look at the real estate listing and find out who bought the ugly crypto house.
Article continues below advertisement
The house looks rather ordinary on the outside, but a quick perusal of the interior reveals a clear theme: cryptocurrency and NFTs. The style of decorations was done intentionally by owner Elle Levy. She has rented the crypto house via Airbnb, but has been trying to sell it since October 2022.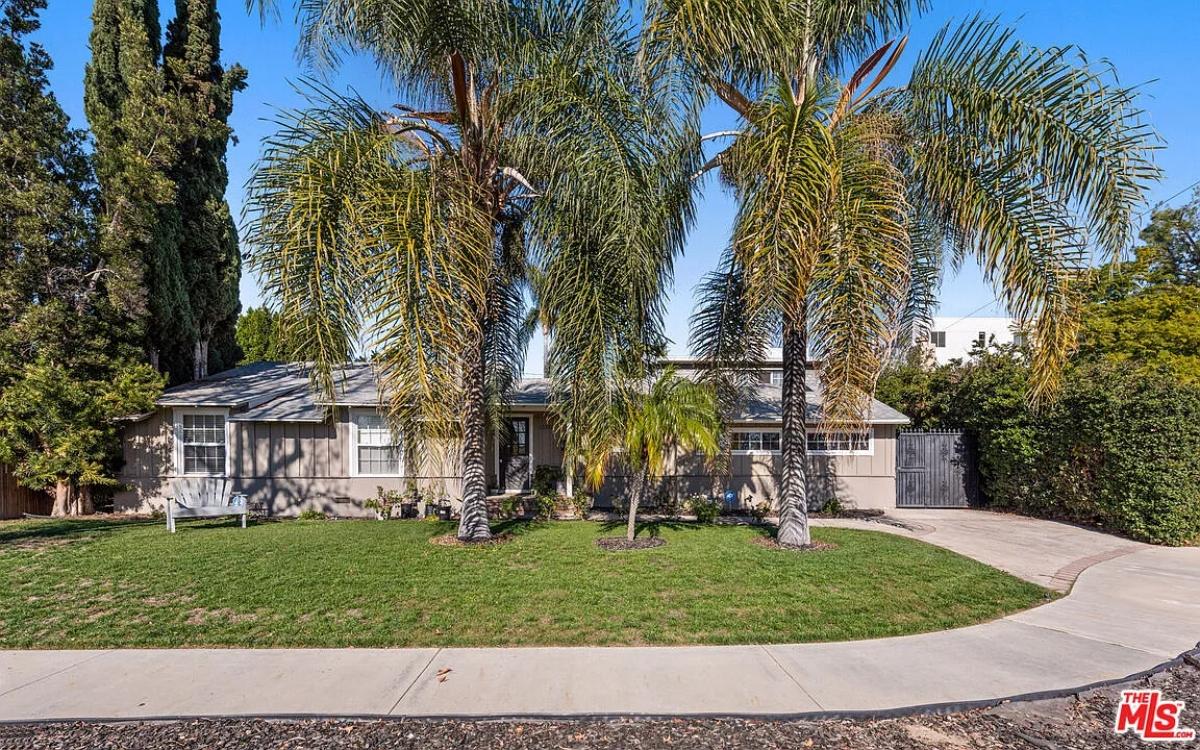 Article continues below advertisement
Check out the description of the ugly crypto house.
The so-called "crypto house" is aptly nicknamed, as the only part of the home without a distinct cryptocurrency vibe is the exterior. The house's Zillow listing indicates a reasonable size of just over 2,000 square feet, with 4 bedrooms and 3 baths. The address is 12021 Crewe Street in North Hollywood.
However, those bare bones details don't do this house justice. This house is one you must see to believe. Throughout the house are furnishings and wallpaper that scream "crypto" and "NFT."
Article continues below advertisement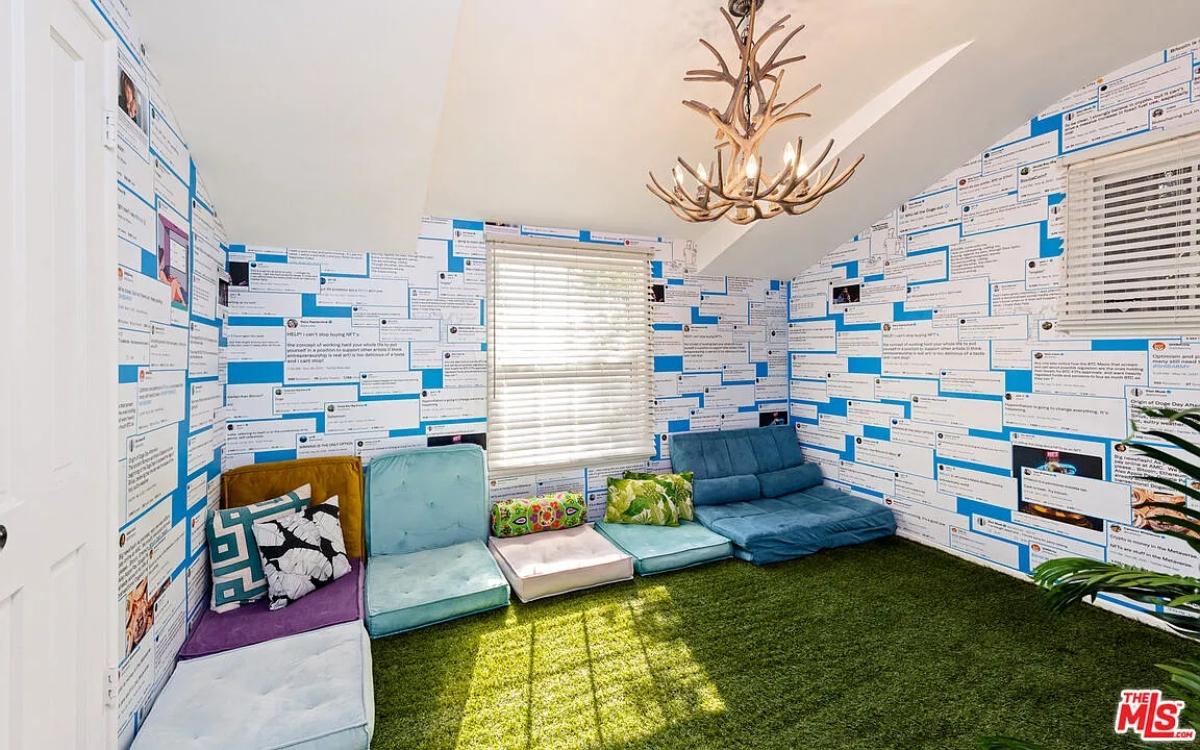 A TikTok creator marveled at the designer's audacity in a recent video about the real estate listing. Creator @devlyte showed images of the house, mocking its boldness with humorous comments. She indicates that the price is actually a good value (under $1 million for a North Hollywood home of this size), but then shows the interior.
Article continues below advertisement
Although the TikTok creator says, "No judging here" when pointing out the metallic purple fireplace, the overlaid text notes, "OK I'm judging here." She proceeds through the listing's photos noting that it must be a "crypto influencer" house.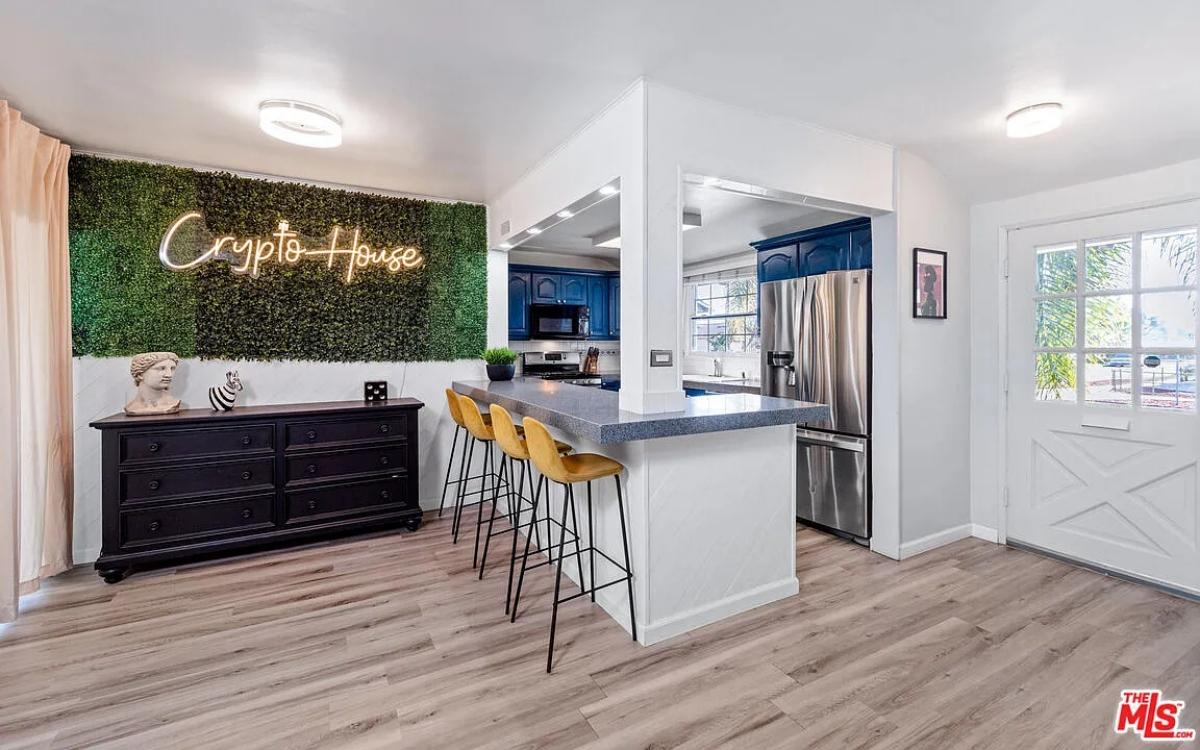 Article continues below advertisement
Other crypto-themed parts of the house include a bedroom with Bitcoin symbols featured on the walls, and another bedroom with the Shiba Inu, or Dogecoin, wallpaper. Although the house has plenty of what might be called an updated (non-crypto) style, the glaring features are the cryptocurrency-themed wallpapers.
Here's how much the price of the crypto house has dropped since it first went on the market.
According to Newsweek, in October 2022, the crypto house was initially listed for sale at $1.2 million. Owner Elle Levy intended to use it as an Airbnb, but was now working to either sell it or "relocate" it. (It isn't quite clear how she would relocate the house if she were actually going to sell it, though.)
Article continues below advertisement
In January 2023, people are taking to social media to marvel at how the price of the ugly crypto house has dropped. The price of the themed home has thus far declined to just $949,000. As is typical in real estate, when there's little to no demand for a certain type of house, the sellers must drop their price.
Here's a look at the ugly crypto house's price history:
September 2021: sold for $960,000
September 2022: listed for rent at $10,000/month
Oct 1, 2022: rental listing removed, and listed for sale at $1.2 million
Nov. 14, 2022: price drop to $1,150,000
Dec. 12, 2022: price drop to $1,049,000
Jan. 5, 2023: price drop to $949,000
Article continues below advertisement
Those multiple $100,000 price decreases indicate that the house just isn't appealing to buyers. So far, no one has bought the "ugly crypto house" although Levy had hoped people would use it as a place to "shoot cool content."
Why is this house crypto-themed?
Owner Levy told Newsweek in October that she had gotten involved with cryptocurrency in 2017 and that inspired her interior decorating. She spent between six and 12 months renovating. Unfortunately, it seems that time and money has been wasted, with no interested buyers. The Crypto House is still listed for rent on Airbnb for $400 per night.