Who Owns the House Featured in the Holiday Classic 'Home Alone'?
The house featured in the movie "Home Alone" was purchased in 1988 for $800,000 and sold for $1.585 million in 2012. Who owns the home from the classic holiday movie?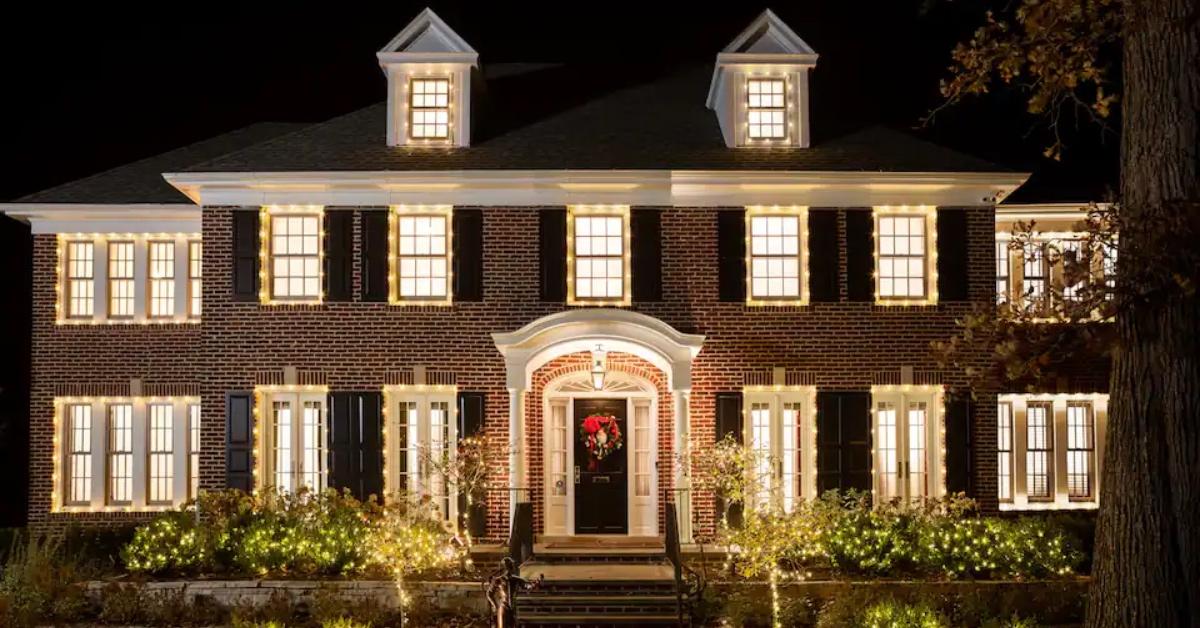 Home Alone is a holiday classic that always seems to air just in time to get us in the Christmas spirit. The movie was released in 1990, and has since remained a "must watch" for many families who still haven't quite gotten enough of Catherine O' Hara yelling "Kevin!" or the line "Keep the change, ya filthy animal."
Article continues below advertisement
Article continues below advertisement
Whether you identify with Gen Z or your age categorizes you as a millennial, you've likely watched Home Alone once or twice (or a few dozen times) around the Christmas holiday. If you've questioned whether the gangster movie, Angels With Filthy Souls, featured in the film is real or wondered who owns the Home Alone house, you're in luck because we're addressing all of that here.
Where is the house in Home Alone located and who owns it?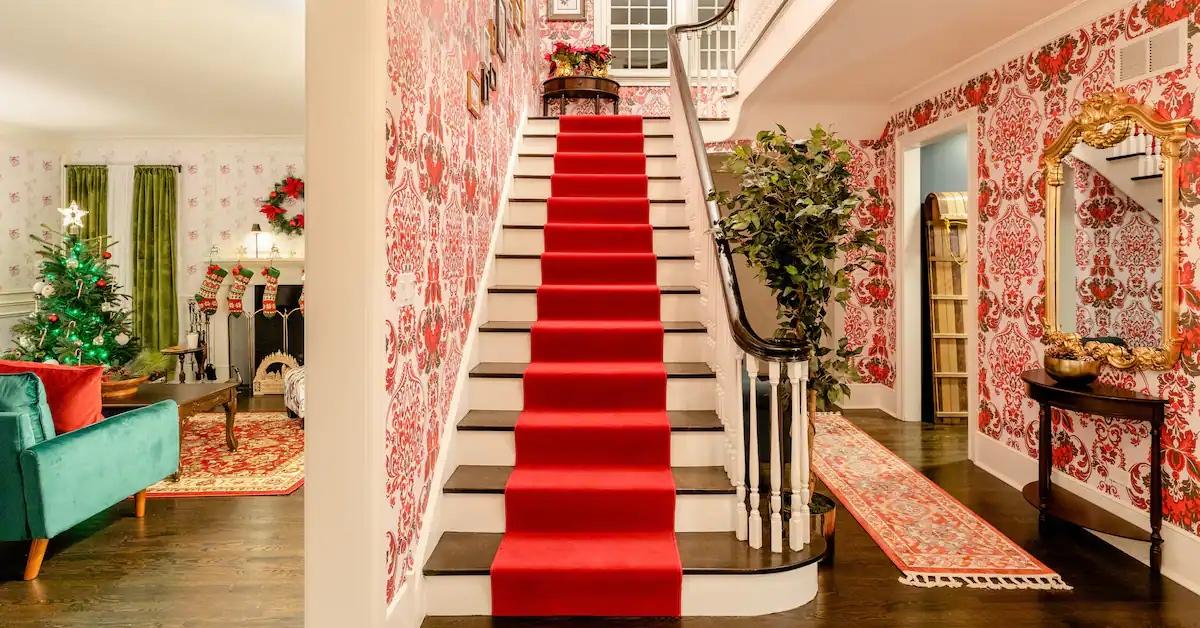 The McCallister residence featured in Home Alone is a real home and it's located in Winnetka, Ill., "on a picturesque street in the suburbs of Chicago," according to the home's description on Airbnb. Inside the home, which sits on half an acre of land, you'll find six bedrooms and six bathrooms.
Article continues below advertisement
In 1988, the Home Alone "home" was reportedly purchased for $800,000 by the Abendshien family (John and Cynthia Abenshien). While the movie was being filmed, the family claims that they lived on the second floor in "a makeshift apartment." Apparently, the filmmakers only needed exterior shots of the home, and interior shots, including the living room, staircase, and a few other areas of the property.
In 2011, the Abendshien's listed the home for $2.4 million and it sold the following year for a reported $1.585 million. The names of the current owners haven't been disclosed. Although neighbors say that the filming of Home Alone in the Winnetka Georgian transformed their neighborhood. To this day, people still stop to take pictures at 671 Lincoln Ave. and they're "OK with it."
Article continues below advertisement
Article continues below advertisement
Currently, the house that was featured in Home Alone, the film that helped Macaulay Culkin's career take off, is listed on Zillow with an estimated price of $2,062,400, although it isn't on the market at the moment.
Article continues below advertisement
The Home Alone "home" will be available for rent for one night only in December.
If you've ever wondered what it would be like to step foot in the wallpaper-lined home where people like Culkin, Joe Pesci, and O' Hara filmed what has become a beloved Christmas classic, you might get the chance. On Dec. 7, Airbnb will open up bookings for a one-night stay in the "McAllister home."
Article continues below advertisement
Beginning at 2:00 p.m. ET on Dec. 7, you'll get the opportunity to rent the Home Alone home for one night with prices starting at just $25. Those who are lucky enough to book their stay will be responsible for planning their travels and arriving at the residence on Dec. 12. But wait, it gets even better.
Article continues below advertisement
In addition to booking a one-night stay in the famous Home Alone home, your visit will also be hosted by the one and only, Devin Ratray, who played the character of Kevin McAllister's tormenting brother, Buzz. Ratray says that he's inviting "one crew of mischief-makers to let their inner eight-year-olds run free in [his] childhood home on Dec. 12."
If you're looking to relive the Kevin McAllister experience from 1990, which includes watching rubbish on TV while eating junk food, mark your calendar as we suspect people across the country are too.
Article continues below advertisement
Article continues below advertisement
Though the Home Alone house is real, certain features in it are fictional.
While you can drive by and visit the Home Alone house or potentially book a one-night stay on Dec. 12, one thing you can't do is find a copy of the gangster movie, Angels With Filthy Souls. The film that McAllister used to scare off burglars Harry and Marv was created exclusively for Home Alone.