Creel House From 'Stranger Things' Is Back on the Market for $1.5M
If you're a fan of Netflix's Stranger Things, we have the perfect property for you. The Creel house, the lair of the demon Vecna featured in Season 4 of the popular supernatural series, is up for sale.
Article continues below advertisement
"Lightyears away from the Upside Down, the home, with its splendor and grand modernization, awaits her next stewards," states the listing for 906 E. 2nd Avenue in Rome, Ga. "So if you're thinking about running up that hill to make the deal to become the next owners of this magnificent dwelling, don't let the grandfather clock chime even once."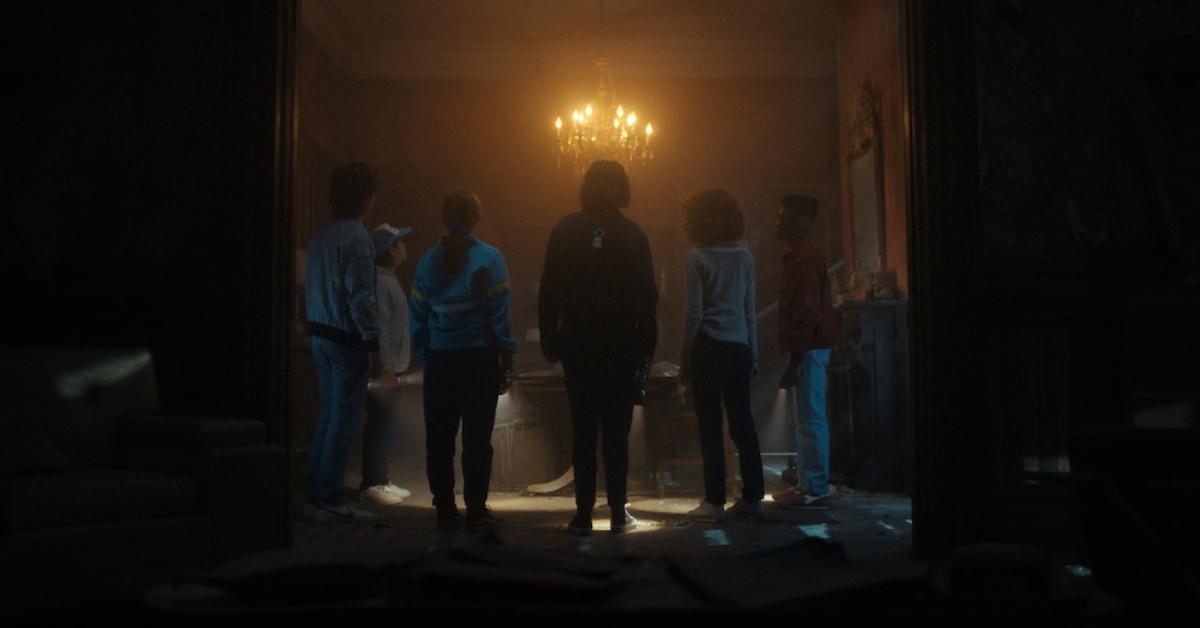 Article continues below advertisement
The Creel house from 'Stranger Things' is listed for $1.5 million.
You'll have to fork out a pretty penny to make the Creel house your own. The home is listed at $1.5 million by the real estate company Toles, Temple, & Wright, Inc.
Built in 1882, the stately 6,000 square-foot home features seven bedrooms, seven bathrooms, a "majestic formal dining room where telekinesis is no longer practiced during meals; an adjoining parlor, perfect for playing Dungeons and Dragons; and a living room ideal for hosting meetings of the Hellfire Club."
Article continues below advertisement
The 43,560 square-foot property also includes a guest house with two-to-three bedrooms, a sitting room, a kitchen, and a bathroom.
Article continues below advertisement
"But don't be surprised if you find some residual demogorgons skulking about the property. In the event that things get too strange and even go awry, a funeral home is located nearby," states the listing.
Also nearby is the site of the fictional Pennhurst Mental Hospital, where Victor Creel has been jailed since allegedly murdering his family. Spoiler alert if you haven't seen Stranger Things Season 4 — Victor's son Henry was the actual killer and is now the villain Vecna, who has his crib on the unfinished third floor of the house.
Article continues below advertisement
"Not to worry, the previous resident of the third floor has since been relocated by a single exterminator — we think," the listing states.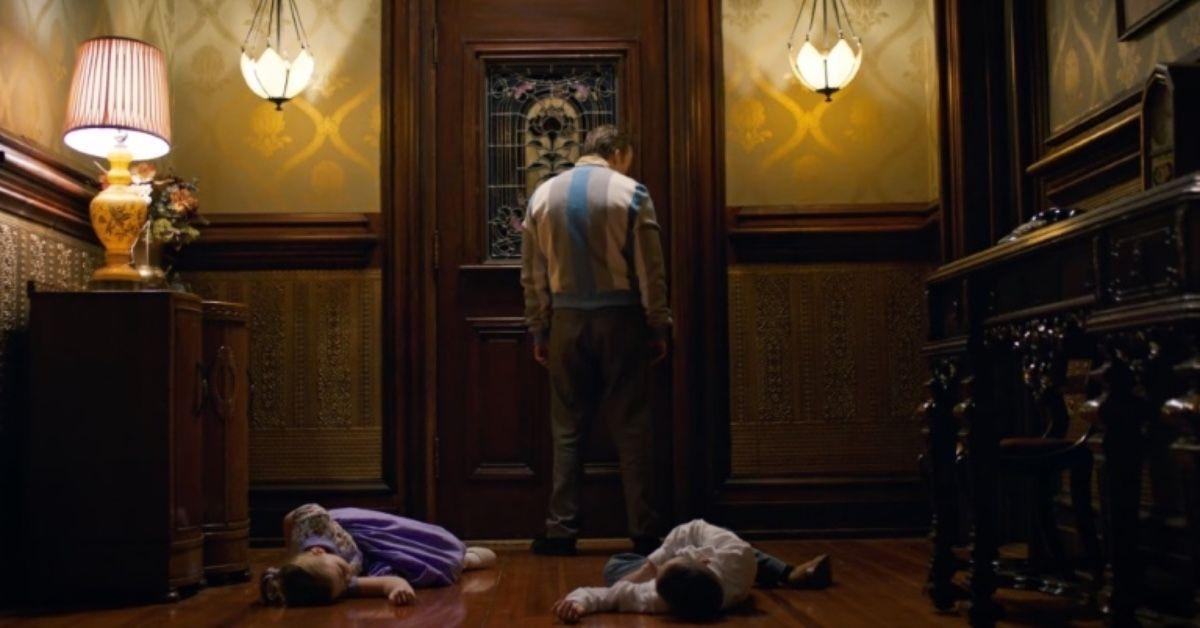 Article continues below advertisement
Who owns Vecna's house?
Georgia couple Shane Fatland and Bryan Schreier bought the massive Victorian home in 2019 for only $350,000. They painstakingly renovated it over the past few years to restore it to its original grandeur.
The couple told CNBC Make It that they've spent more than $500,000 renovating the 140-year-old house. The home still has many original details, such as handcrafted built-in bookshelves and cabinets, layered moldings, a custom buffet, an antique wall safe, and a cast iron urinal.
Article continues below advertisement
Just a few months after Fatland and Schreier bought the home, they were approached by a location scout who asked to use the home as a set for filming. The film crew was tight-lipped about what show the house would be used for, and the couple had to sign a non-disclosure agreement on how much they were paid and other details of the show, CNBC Make It reports.
Article continues below advertisement
"We had to keep our mouths shut and tell people we couldn't confirm or deny anything. When we were finally told that it was being filmed for Stranger Things, we lost our minds too because we were fans of the show," Fatland told CNBC Make It.
Can fans stay at Vecna's house?
After the house appeared in Stranger Things, it attracted the attention of fans. The homeowners said they've gotten used to people driving by playing "Running Up That Hill" by Kate Bush, reports CNBC Make It.
Article continues below advertisement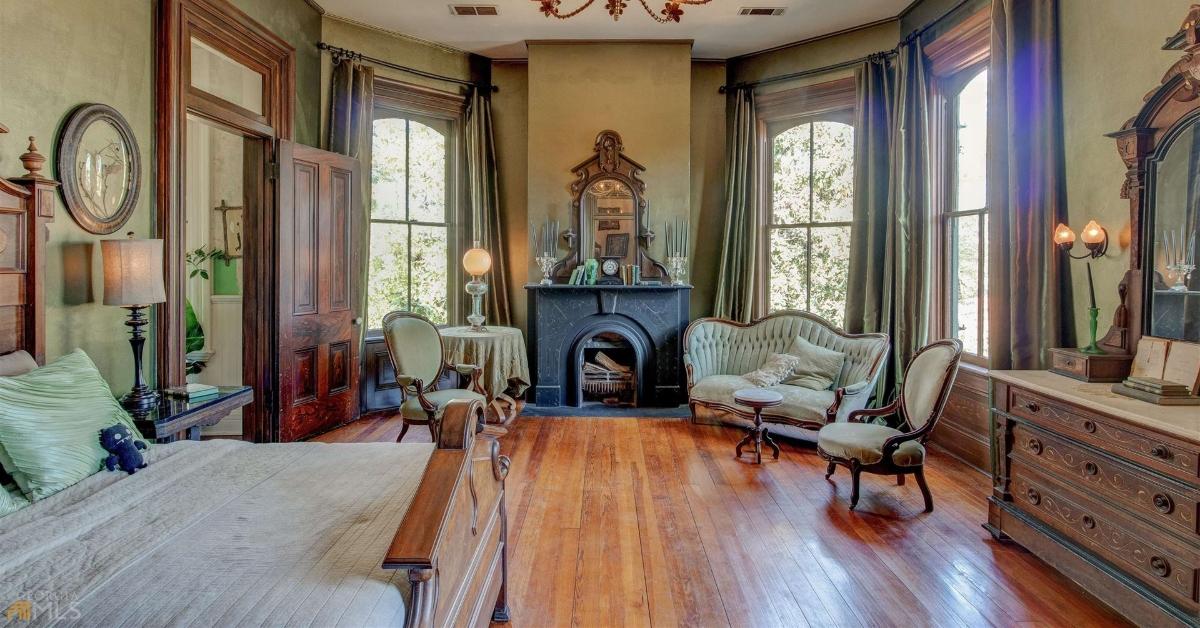 Before Fatland and Schreier bought the house, it was a bed-and-breakfast known as the Claremont House. Depending on the new owners, the home could be turned back into an inn where Stranger Things fans can experience staying a night in Vecna's childhood home.