Billionaire Peter Thiel has joined the board of AbCellera Biologics as the IPO nears, according to Bloomberg. The Canada-based antibody-drug discovery platform is preparing for one of the biggest IPO in the biotechnology industry this year. Has AbCellera's IPO date been set?
Article continues below advertisement
Thiel acquired a small stake in AbCellera earlier this year. AbCellera said that Peter Thiel has expertise in expanding technology companies. Thiel is also a Palantir Technologies and Facebook board member.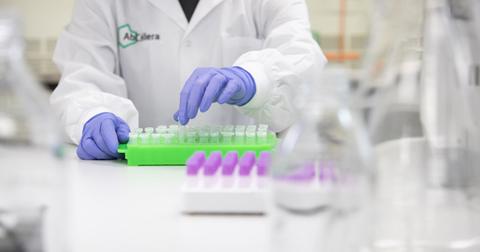 Article continues below advertisement
What is AbCellera Biologics?
AbCellera Biologics is a biotechnology company that researches and develops human antibodies to address common diseases and pandemics. The company was founded in 2012 by biomedical researchers Véronique Lecault and Carl Hansen.
AbCellera uses data science, high-throughput microfluidics, and machine learning to develop antibodies that can be used for disease prevention and cures. This year, the company has been working with Eli Lilly to develop antibody therapies to tackle the coronavirus pandemic.
Who owns AbCellera Biologics?
AbCellera Biologics is a privately-held company. Aside from Peter Thiel, the other investors include Founders Fund, Eli Lilly and Company, Viking Global Investors, University of Minnesota, and Presight Capital. In May 2020, AbCellera raised about $105 million to boost drug discovery against COVID-19 and other diseases.
Article continues below advertisement
Carl Hansen on AbCellera's IPO
Carl Hansen is the founder and current CEO of AbCellera Biologics. Hansen has been holding presentations about the IPO with biotech and technology investors. AbCellera has been generating positive cash flow each year since its inception, according to the information provided to potential investors. In the last five years, the company has witnessed an annual sales growth rate of 100 percent.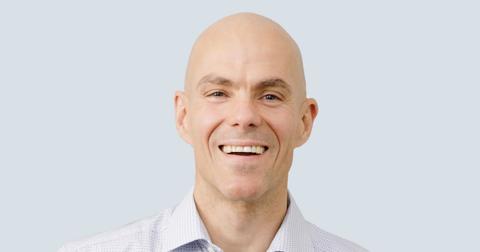 Article continues below advertisement
How to buy AbCellera stock
To buy AbCellera stock when it lands on stock exchanges, investors can open a stock trading account with online discount brokers like TD Ameritrade, Robinhood, E-Trade, SoFi Invest, Charles Schwab, and Webull.
What is AbCellera's IPO date?
AbCellera's IPO date hasn't been set. The offering could happen as soon as next month. On Nov. 19, Bloomberg reported that in the next few days, AbCellera could announce its intention to list the stock on Nasdaq. The offering will likely value AbCellera at several billion dollars.
AbCellera's IPO stock price and ticker symbol haven't been revealed. The company hasn't revealed whether it plans to list directly or take the traditional listing route.
On Sept. 11, Reuters reported that AbCellera plans to raise about $200 million–$300 million in the IPO. The company has hired Credit Suisse, Stifel, and Leerink as the lead underwriters for its IPO.