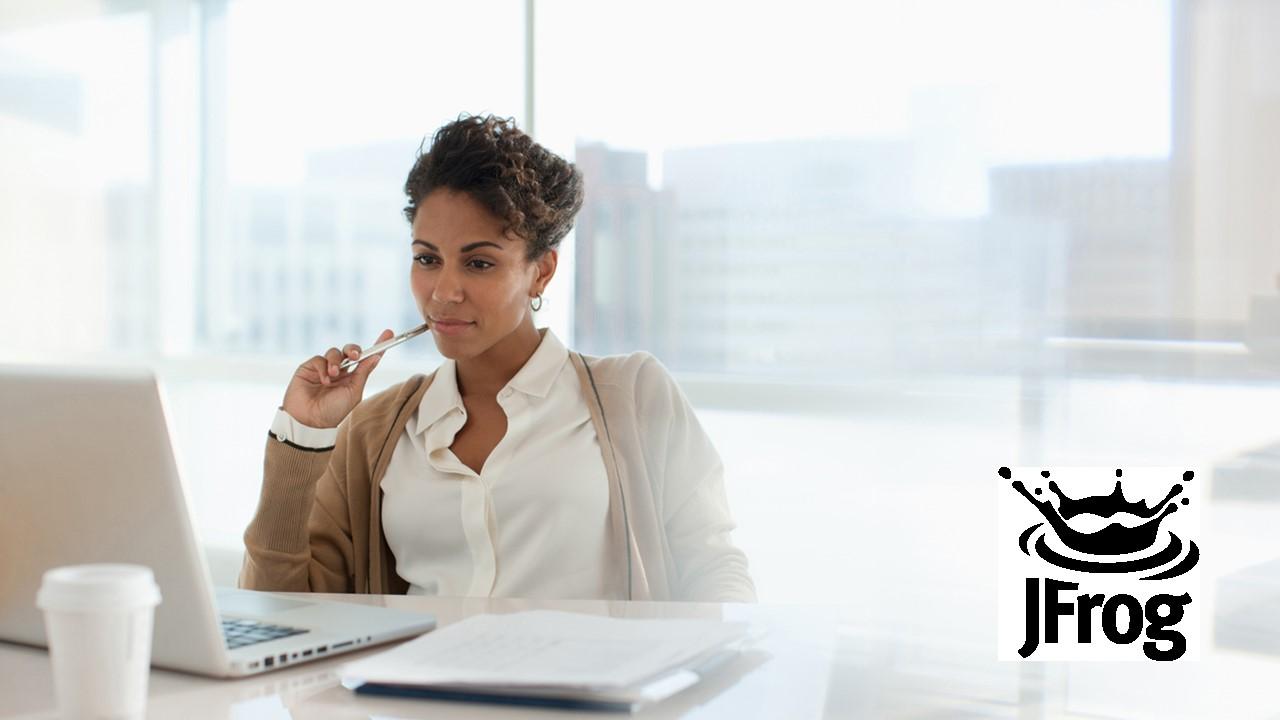 JFrog Stock Surges 62 Percent on First Day of Trading
By Ambrish Shah

Sep. 17 2020, Updated 10:55 a.m. ET
On Sept. 16, JFrog, an enterprise software company, had a successful debut on the stock market. On the first day of trading on Nasdaq, JFrog stock surged 62 percent. Here's everything you need to know about JFrog's business and the IPO.
Article continues below advertisement
What is JFrog?
JFrog, a California-based software and cloud company, was incorporated in 2008. The company provides continuous updates through Liquid Software. JFrog has some of the top businesses as its clients including Microsoft, Facebook, and Amazon.
Article continues below advertisement
In 2019, JFrog's sales surged 64.8 percent year-over-year to $104.7 million. However, the company reported a $5.4 million net loss in 2019, which fell from a $26.0 million net loss in 2018. JFrog's sales rose 50.2 percent year-over-year to $69.3 million in the first six months of 2020, while the company cut its net losses to $426,000.
What is JFrog's stock price and ticker symbol?
On Sept. 16, JFrog stock started public trading on Nasdaq under the ticker symbol "FROG." The company will likely raise about $510 million in an IPO that exceeded its expectations. The stock opened at $71.27 — up 62 percent from its IPO price. JFrog stock closed at $64.79 or up 47 percent on Sept. 16.
Article continues below advertisement
On Sept. 15, JFrog priced its IPO of 11.6 million shares at $44. Initially, the company priced the shares between $33 and $37. However, JFrog raised the estimated price to between $39 and $41 on Sept. 14 due to interest in the public offerings. Now, the company is valued at about $4 billion. JPMorgan Chase, Morgan Stanley, and BofA Securities are the lead underwriters for the deal.
Article continues below advertisement
Should you buy JFrog stock?
Jim Cramer, CNBC's Mad Money host, said that JFrog is a buy at lower levels. He said, "JFrog's another terrific company with a stock that's simply too hot to handle right now. It's sizzling." Cramer also said, "We get sell-offs, and when we do maybe you can get this stock at a much less exorbitant price." He recommends that investors buy the stock in the high $40 range or nearly 23 percent below its closing price.
Can investors buy JFrog stock on Robinhood?
Investors can buy JFrog stock on Robinhood. The online discount broker allows customers to place limit orders to buy pre-IPO shares.
JFrog joins the line of several software IPOs that have launched this quarter. Cloud software company Snowflake started trading on the NYSE on Sept. 16. The stock surged about 111 percent in its market debut. Unity Software, Sumo Logic, and Asana are also planning to go public.