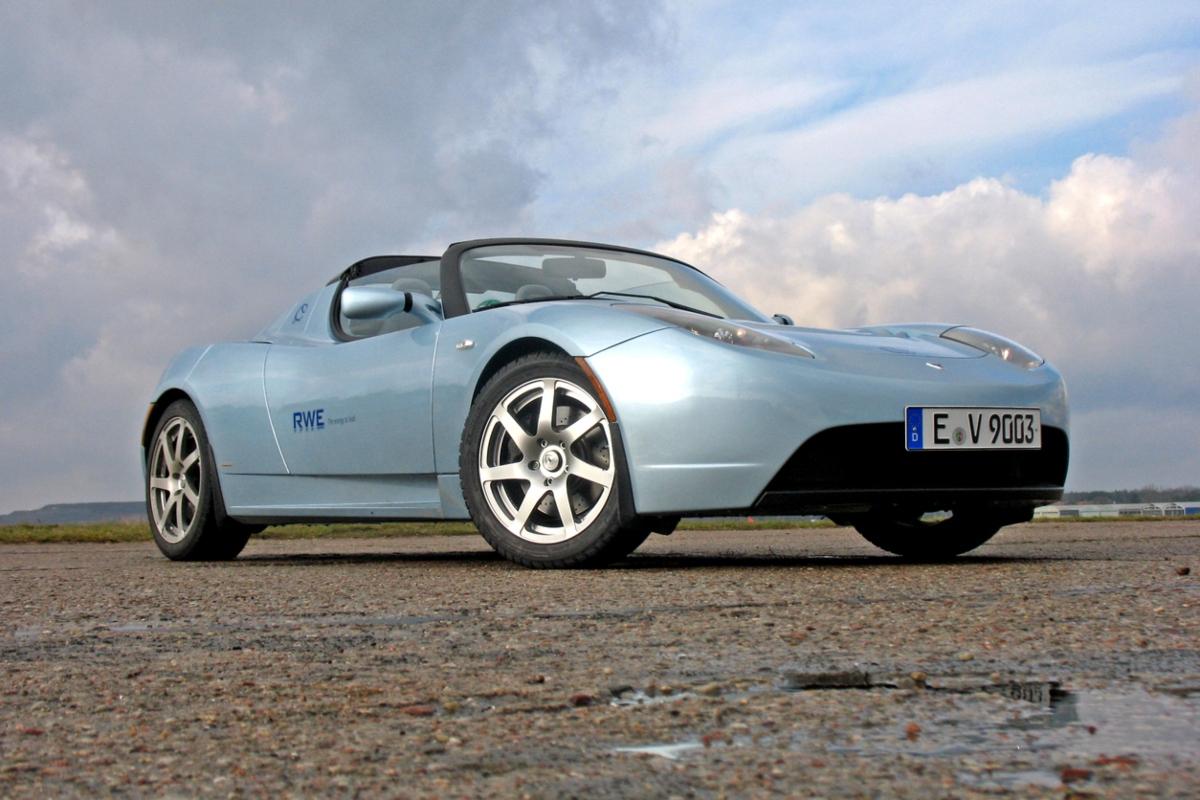 Tesla Shares Drop Following Announcement to Delay Cheaper Electric Vehicle
By Kathryn Underwood

Sep. 23 2020, Updated 12:12 p.m. ET
Shares in the auto manufacturer Tesla closed six percent lower on Sept. 22 after Elon Musk's disappointing announcement at the annual shareholder gathering. The overall value of the company dropped by $50 billion following the meeting and the subsequent Battery Day announcements. 
Article continues below advertisement
What is Tesla Battery Day?
After the annual shareholders' meeting this year, Tesla hosted its first-ever promotional event dubbed "Battery Day." Musk hyped up the event in advance, teasing potentially groundbreaking announcements from the company's electric vehicle development. The drive-in style shareholder meeting included Musk's acknowledgement that 2020 was "the most difficult year of Tesla's existence."
Highlights from Tesla Battery Day 2020
 A key announcement from Battery Day was Musk's statement that Tesla expects to have an electric car available in the $25,000 price range in about three years. Musk expressed during the meeting the continued need for electric vehicles to become more affordable. "One of the things that troubles me the most is that we don't yet have a truly affordable car, and that is something that we will make in the future. But in order to do that, we've got to get the cost of batteries down."
Article continues below advertisement
 Musk also noted (via CNN) that the company is currently taking orders for the new three-motor Tesla Model S. This "Plaid" edition has the capability of 1,100 horsepower, can go from zero to 60 mph in under two seconds, and can run a quarter-mile drag strip in under nine seconds. 
The Plaid Model S comes with a $140,000 price tag, and the first editions should be delivered by the end of 2021. 
Article continues below advertisement
Further Tesla battery improvements
Musk, along with Andrew Baglino, Tesla's head of powertrain development, explained improvements the company has made in battery design and manufacturing. Some changes to battery chemistry and other factors will together reduce battery cost per kilowatt hour by 56 percent. 
Article continues below advertisement
Musk also predicted that in the future, all of Tesla's batteries would be fully recyclable.
Tesla hopes to eventually reach the goal of manufacturing 20 million vehicles annually. This figure represents more than double the 11 million vehicles sold by the Volkswagen Group in 2019. 
What is Tesla's stock price today?
 Tesla's stock (TSLA) closed on Sept. 22 at $424.23, representing a six percent drop. As of 11:40 a.m. Sept. 23, TSLA was priced at $391.95 USD, for another seven percent decrease. 
Article continues below advertisement
Best EV stocks to buy
 According to Allister Wilmott, president of ARC Aviation Renewables, "Already, about one in 40 new cars is electric. But that number grows every year, and 20 percent or more of all new car sales will likely be electric by 2030."
In addition to Tesla, other EV stocks to watch for (via Kiplinger) include NIO, a Chinese electric vehicle manufacturer, and Arcimoto, a manufacturer of three-wheeled electric vehicles.